8 Reasons Your Date Will Love Going to a Pho Restaurant
Author

Torontopho

Published

November 7, 2022

Word count

724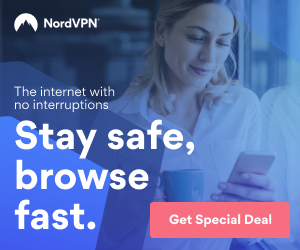 8 Reasons Your Date Will Love Going to a Pho Restaurant
You're planning the perfect date night. You want it to be unique but don't want to spend a fortune. So where do you take your date? A pho restaurant, of course! Now I know you're thinking, "What? A Vietnamese noodle soup place? That doesn't sound very romantic." But trust me, it is.
Here are eight reasons your date will love going to a pho restaurant:
Pho is delicious! It's as simple as that! There's a reason this Vietnamese soup has become so popular all over the world. It's hearty and filling but still light and refreshing. And there are so many different ways to enjoy it! So whether your date likes their pho with chicken, beef, or tofu, there's a bowl for everyone. And the worst-case scenario, if they don't like pho, there are plenty of other delicious Vietnamese dishes to choose from. Again, there are so many flavours and textures to explore; your date will indeed find something they love.

Pho restaurants are the perfect place to keep your first date low-key and casual. You can also check out some of the cool, funky art made by local artists in Toronto at Toronto Pho locations across Ontario. It's the perfect place to get to know each other without feeling under a microscope. No need for fancy clothes or expensive wine here! Just come as you are and enjoy some good food. This could help your date feel more comfortable and relaxed, which is always good.

Pho is relatively inexpensive, so you won't have to break the bank to take your date out for a nice meal. Plus, most pho restaurants have a BYOB policy, so you can bring your own wine or beer to save even more money. And even if they don't allow BYOB, there are usually plenty of affordable drink options on the menu. For example, Toronto Pho has bubble tea menu items such as brown sugar boba for under $10!

Pho restaurants tend to have a great atmosphere. They're usually pretty lively, with people coming and going and always something happening. This can be a great way to break the ice on a first date and help you feel more comfortable. People-watching can also be fun for getting to know each other better.

Vietnamese food is healthy! This is always a bonus, but it's essential if you're trying to impress your date. After all, who doesn't love a guy or girl who takes care of their body? And with all the fresh ingredients in pho, you can be sure you're getting a nutritious meal. You can also do a lot of substitutions at Pho restaurants. For example, if your foodie bae is on a keto diet, they can order pho with no noodles and extra protein instead. In addition, rice noodles are gluten-free, so this is an excellent option if your date has dietary restrictions.

Pho is the perfect comfort food. If your date is having a bad day, or if you're feeling a little bit anxious about your first date, pho is the perfect pick-me-up. It's warm and soothing and will make you both feel better in no time.

Vietnamese culture is fascinating, and your date will love learning more about it. They'll be curious to know more if they need to become more familiar with pho or Vietnamese culture. And even if they are familiar with it, they'll still appreciate the chance to learn more. Either way, it's a great way to get to know each other better.

Lastly, going to a pho restaurant shows that you're adventurous and open-minded. It's not the usual choice for a date night, but that's what makes it so unique. Your date will be impressed by your willingness to try new things, and they'll look forward to your next date.
So there you have it—eight reasons why taking your date to a pho restaurant is sure to impress them! From the delicious food to the casual atmosphere, there's something for everyone at your local pho spot. So next time you plan a date night, think outside the box and take them out for some Vietnamese soup instead!
Toronto Pho is a Vietnamese eatery with 4 locations across Ontario. We are open all day and late night so you can bring your date anytime!
This article has been viewed 361 times.
Article comments
There are no posted comments.