Drones For Me
Computers & Technology → Technology
Author

Dr. Anthony T. Craft

Published

November 13, 2022

Word count

561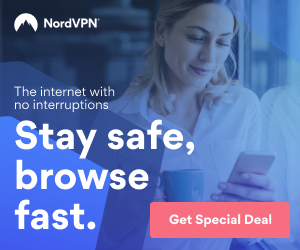 Guess What? It has been proven emphatically that Drones are being used more and more by hobbyists and professionals every day.
The use of Drones is not limited to military use, because you can also have tons of funs with Drones!
The research into the use of Drones is becoming so innovative today, that new ways to make use of Drones will unquestionably add to unlimited possibilities.
View this video of the exciting uses of Drones: https://youtu.be/J02RXMVGtAA
Just for fun, Drones add to the fascination of their owners to the very point where splendid aerial videos constantly seen on YouTube are incredibly admired.
The use of Drones is essential in the movie arena, as overhead aerial shots positively enhance the viewer's delight with a view that others have been longing to explore.
In the past, thousands of dollars were reluctantly being spent hiring a licensed pilot to take aerial shots for movies, but now Drones, the unmanned flying vehicle is equipped to take even better aerials than the human touch.
Today's Drones have been equipped to reach speeds over 30 mph in the air.
They are convenient to use for the business of DoorDash, as Drones deliver food without worrying about traffic.
They can deliver hot or cold foods in as little as ten minutes, with the use of cameras to help their owner visually direct the unmanned carrier where to go.
In the lucrative business of Real Estate, Drones provide realtors, sellers, and buyers with breathtaking 3D views of prospective homes, properties, and land for sale.
If your realtor hasn't invested in Drones, you may want the latest technology to assist you.
Drones have especially been used for virtual tours that can be viewed online or on your mobile phone.
Drones are being used by state museums, businesses for upward mobility, and even virtual tours that can be viewed in the library. These virtual tours can easily be seen in the comfort of your own home.
Farmers are beginning to use Drones equipped with the necessary attachments to view their crops and monitor insecticides to crops for a better harvest.
Of course, we made mention earlier of the use of Drones for aerial photography, and video, why, don't be surprised if you see one of those Drones taking aerial videos of college, and NFL sports events in the very near future!
Drones are being used for Military tactical operations today!
Business owners and landscapers maintain contingent trust in their Drones to help provide images for horticultural.
This offers businessmen and landscapers a chance to draw their individual concepts of prospective greenery.
Those individuals reporting traffic accidents and updates for firsthand latest news reports are forever privileged with the use of Drones to help reach those places where it's difficult for the reporter to reach.
Money is saved because no camera crews are needed!
If you have ever seen advertisements being flown over ballparks, Drones are essential in carrying the banners without a pilot and under the direction of their owner, YOU!
Lifeguards use Drones to help with a mechanical set of eyes over a greater distance than the human eye.
Drones are very affordable, and they come in all sizes and mechanical capabilities.
Drones are becoming a thing of the future!
For more information on Drones, log on to : https://dronesforme.siterubix.com
Retired United States Army serving 28 years.
Retired Law Enforcement Officer serving 25 years.
Recent Ph.D. in Philosophy with a Specialization in General Psychology
Article source:
https://articlebiz.com
This article has been viewed 450 times.
Rate article
This article has a 5 rating with 1 vote.
Article comments
There are no posted comments.