The Importance of Recruiting Process in The Success of Every Business
Author

Don Buen

Published

December 13, 2022

Word count

603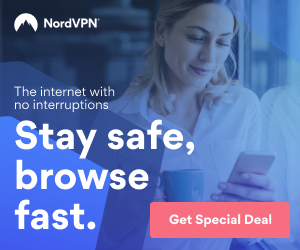 The workplace has been continuously evolving and many people opt not to spend most of their time working in a traditional office anymore. And with the post-COVID aftermath, the percentage of businesses hiring remote staff, as well as people who are preferring to work from the comfort of their own homes are just significantly increasing.
While larger companies will seek the expertise of recruitment teams to handle the entire hiring process, small to medium companies on the other hand may not have the budget for such a dedicated team. But whether you are a small, mid-sized, or large enterprise, a startup, or a company running successfully for decades, finding the right people for the right job is the utmost goal in every hiring process, as the success of the company greatly relies on its people. Having the right talent would yield big figures for any business, and that boils down to how important effective recruitment is to every business.
With the unceasing improvements in technology, a lot of tech tools greatly contribute to every successful hire. And to turn your candidates into hires, recruiters rely on the right tools to make sure that the prospecting, vetting, and hiring processes will all be coherent and systematized.
Some of the important tools used by recruiters are ATS or applicant tracking systems, candidate sourcing software, video interviewing tools, and social media platforms. With these tools in place, recruiters can conveniently search for potential candidates and easily track the progress of the recruitment process.
An applicant tracking system (ATS) is a software application that helps businesses automate the recruitment process by managing job postings, applications, resumes, and candidate information in one place. It also helps by screening, ranking, and sorting job applications much faster than a manual process ever could.
Candidate sourcing software is used to help recruiters find potential candidates in the market, and scan their profiles for skills, experience, and expertise. It also provides an easy way for recruiters to keep these contacts organized in one place. Some features of such applications may include email finder and verification, data enrichment, etc.
Video interviewing tools are created to ease the remote hiring process. Through this tool, recruiters can conduct interviews with prospective hires as if they were face-to-face. This is especially useful when it comes to virtual recruitment events where employers need to make quick decisions on which applicants should be hired or not.
Social media platforms like Facebook, Twitter, LinkedIn, etc., are great places for companies to search for potential candidates. Because of its wide reach, it's easier to target the right people with the right skills and experience.
By utilizing these tools, recruiters can make sure that they can get qualified personnel on board in the quickest time possible. With a few clicks, recruiters can already identify who among their list of applicants would be a great fit for their company. That is why these recruitment tools are essential in making every hiring decision an informed one.
It's no secret that having the right set of recruitment tools is essential if you want to bring in top talent into your organization. Working with an agency utilizing the best recruiting tools is always an ideal option for businesses to find the best talent for their open positions.
When working with a recruitment agency, businesses can be assured that they will be working with a team of professionals who are knowledgeable and experienced in different industries. They also have access to a vast pool of candidates, as well as the latest tools and technologies that can help them find the best talent for the job.
This article has been viewed 201 times.
Article comments
There are no posted comments.