Campus Involvement on College Campuses
Reference & Education → College & University
Author

Mackenzie T. Leeser

Published

January 1, 2023

Word count

864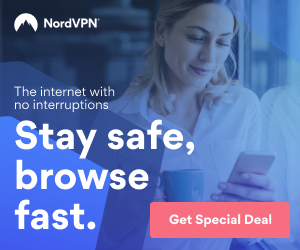 In college there are many different things you can do to be involved on your campus. Some of these concepts could include greek life, campus activity boards, dance marathon, relay for life, and more. Coming into college in 2019 as a freshman I knew I wanted to be involved on campus more than I already was since I was on the universities cheerleading team. After talking to different people and seeing what interested them, the concept that interested me the most to get involved was potentially joining a sorority. I say potentially joining one because the whole recruitment process is difficult and it is very unexpected. For those who do not know much about greek life or the process of recruitment it can be easily described as a mutual selection process. Recruitment can be a week long or a couple short day process depending on the college you are attending. For my personal experience,recruitment was a three day process of visiting four different sororities to see where I would be best fit to grow not only as a person but as a student at the university I am attending. The recruitment breakdown for my university started with the first day being the sisterhood round, which was were I visited all four sororities and at the end of the first day I chose the top three sororities where I wanted to go back to for the second day and the sorority sisters chose which potential new members they would like to see back for the second day. This process continued for the next two days until the potential new member had only two choices left and the sorority had their list on who they would like to invite into their chapter. After the panhellenic council went through and made each chapters bid list on who they will be receiving, potential new members will receive their bid on which sorority they will be running home to. Potential new members then run home to their sorority where they will be greeted by all the other sisters in the organization and take pictures while getting to meet all the girls already a part of the organization. From the first day I ran home to Alpha Delta Pi, I was welcomed into the organization with open arms and with encouraging words.
When getting into the sorority, there are different things you can get more involved in with your chapter such as the big and little process,taking on a leadership role, or participating in different activities. Big and little was the first big thing that I got to experience when getting into the sorority because I was getting to meet multiple girls while trying to find who I would like the mentor me throughout my time in Alpha Delta Pi. My big ended up turning into one of my best friends who I have done almost everything with and has been a huge impact on my life. She encouraged me to take leadership roles within the chapter, apply for certain internships, and encouraged with during rough times in school or life.
The next big thing that happened while I have been in my chapter was taking on two executive committee leadership positions. The two positions I have held were Vice President of Event Management so I was able to plan and host formal events for my chapter such as date parties, formal events, and mixers with the fraternities and sororities on campus. The second position I have held was Vice President of Marketing so I was able to gain experience on working with social media platforms, creating graphics for my chapter, and planning recruitment so that girls would be more enticed to wanting to run home to Alpha Delta Pi. Looking back on all of things I have done in my chapter, it is crazy to see how much I have grown as a person. I have came out of my comfort zone of being shy when it comes to talking publicly or to random people I do not know. I have learned how to public speak in front of large groups of people and how to go up to people to start a conversation to be able to expand my networking connections.
People tend to have a bad taste when it comes to Greek Life because there are a lot of stereotypes that people tend to talk about when it comes to fraternities or sororities. Even though chapter members pay money to be in the organization, the money goes towards planning experiences for chapter members to have them create memories that will last forever along with giving back to the community during philanthropic activities. Overall, I want to encourage people to get involved on campus because you will never know who you can meet. You can also find your passion when getting involved on campus whether it is for events, philanthropy, or encouraging more campus involvement from other students. I will never change my experience in a sorority and I will hold onto the memories I have made for the rest of my life along with keeping the friendships I have made during my time in a sorority.
My name is Mackenzie Leeser, but most people call me Kenzie! I am a senior graduating from the University of West Florida in the Spring of 2023 studying Business. I will be pursing my graduate degree in Business Administration in the Fall of 2023. I enjoy going to the beach, being with friends and family, and playing with my two dogs!!
Article source:
https://articlebiz.com
This article has been viewed 158 times.
Article comments
There are no posted comments.