WAYS TO CHANGE YOURSELF, AND SHAPE YOUR LIFE
Author

Mizanur Rahman

Published

January 4, 2023

Word count

1,085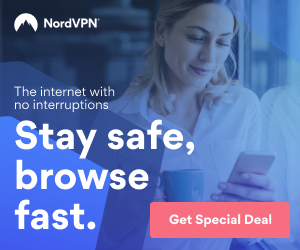 Most people are not satisfied with their current situation. They all think their lives could be better but they do nothing about it. If you want to change your life, you have to make positive changes at every level of your life. First, old bad habits must be abandoned. And new good habits should be developed.
These good habits will change your life. Our life is actually very short and that is why it is so important. Now in this short life, everyone wants to be happy and have a pleasant life but not everyone can do that. Today we will not talk about why it cannot be done, today we will know how to make positive changes in life by developing very small habits.
Many people may have different habits. For example: talking less or more, waking up at night, eating more, etc. But there are both good and bad habits. There are certain habits that you can easily master to live a beautiful and happy life.
Today we will discuss some such practices.,...Let's start:
Wake Up Early In The Morning:
Waking up in the morning is quite difficult for everyone these days. Most people now wake up very late but this is one of the most recognized bad habits. So first of all, you should develop the habit of waking up early in the morning. Make your bed first after waking up. After finishing all the work, start exercising for a while. Morning exercise will benefit you a lot. Go near your home or in an open space or park. After exercising for a while, return home and have a healthy breakfast. If you do this for a few days, you will see more changes in your health than before.
Make A Realistic Routine:
We are very careless to follow a routine. But if work can be done according to the routine then our love for work is maintained and work can be done properly. Now you should develop a routine that won't bother you. If you don't like it, you can't follow it. Create a routine where you get enough rest.
Having a daily routine and a checklist at the end of the day will help you understand how much you have done and how much is left.
Read More Books:
Everyone would agree that books are our best friends. But nowadays most of our free time is spent on the internet or gaming. It just wastes our time. If we spend that time reading a good book, then we can learn a lot from that book. But that doesn't mean you have to avoid the internet completely, you need the internet and social media or other entertainment but it's not redundant by any means.
Good books will create creativity in you and increase your knowledge. Reading a good book before going to bed at night will help you sleep better. Generally, nonfiction will benefit you more. So select some good books and make a list, which you plan to finish within a certain period of time.
Avoid Company Of Unhappy People:
If you look around you will find many people who are always complaining and blaming their fate. But it does not benefit them rather it creates a lot of negativity in you or others around you. These negative thoughts can create a depression in you. So try to convince such people and request them to return to the pace of life, if that doesn't work then avoid their company as much as possible. The positive mindset it will create in you will make it easier for you to be happy.
Listen Carefully To People:
Some say more and listen less, so many things remain unheard. A good relationship requires good communication. To create good communication, you must first be an attentive listener. Because listening to people is the basic principle of communication.
Listen carefully to what people around you are saying and try to understand. This will not only satisfy the person but you will understand him better and you will get a better idea about him. This concept will help determine the relationship of that person with you. Being a good listener is more important than being a good person.
Save Money:
Money is a very precious thing, don't spend it unnecessarily and don't make your future uncertain. Spend as much as you need to save your money. You may have to give up many luxuries for this. You must understand that this military luxury will be the source of your future irony. So decide in advance how much you will spend. For example, make a detailed list of what to buy when you go to the market. Avoid overspending outside of this list. This practice will save you from extra expenses.
Keep Talking:
If you make a promise to someone, try to keep it, even if it's something small. Don't make promises you can't keep. If you can keep your word, you can gain people's trust, and the trust of people around you is much more important.
Make Proper Use Of Time
Time is the most precious thing, and it is very important to learn the best or best use of this precious thing. If you learn to use your time properly, your life will be much more organized and the level of suffering will decrease. You can put yourself in a good position by doing your work on time. Try to set aside part of the day for leisure and use the rest for work. Take your challenge with you and never waste time. Then you will see that change your life a lot.
Apart from the above-mentioned habits, there are many more habits that will change your life very easily, I am trying to summarize some more such habits below.
Eat healthy food and drink water regularly. Take care of your health because health is wealth.

Make it a habit to go to bed early at night so that your work will be easier the next day.

Get plenty of rest, it will speed up your work.

Practice meditation to reduce the stress of your busy life.

Practice writing in a diary what you did and what you were supposed to do or what you will do the next day.

Spend quality time with your loved ones.

Try to follow religious practices, it will give you peace of mind.
If you master and follow the habits, for now, your life will change for the better.
This article has been viewed 249 times.
Article comments
There are no posted comments.