"For Sale by Owner" Checklist - Do's and Don'ts
Author

Clint J. Votruba

Published

January 4, 2023

Word count

1,891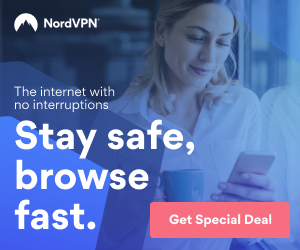 Thinking about selling your home without an Agent?
You can do it.
Thousands of people like you sell their homes every year as "For Sale by Owner". However, there's lots of work involved and to do it right, you must be prepared, so do your research and start selling.
The following are some Dos and Don'ts that you should consider as a FSBO Seller.
Although not a complete list, this is a good start:
First, the DOS:
 DO contact an Attorney so that you can be prepared when a prospective Buyer walks through your front door.

Ask your attorney for a copy of the standard residential sales contract and all the disclosures that the laws of your State require. Familiarize yourself with the terms of the contract where both parties must complete, including the closing date and loan contingency date.
 DO call an Attorney with your questions about a prospective Buyer and his offer to purchase.

So, you have buyers interested in buying your house. When do they want to close? How long to they need to obtain loan approval? Do they have to sell their home before buying your home? Your attorney should have more questions about the proposed transaction than you and he can assist you in deciding whether to accept the offer to buy.
 DO have an Attorney prepare an estimate of what your closing costs and credits will be at closing.

Your attorney can provide you with an estimate of your closing cost and credits if you supply him with a property tax ID number, purchase price, mortgage payoff amount as of the date of closing, and other information your attorney requests from you.
 DO obtain a copy of the Standard Local Real Estate Association Sales Contract and become familiar with its contents.

Obtain a copy of the Standard Contract used by many professionals in your area, read it so that you will know what your rights and obligations are as a Seller.
 DO complete all the State and Federal required Disclosures and truthfully answer all the questions asked on those documents.

Compete and execute all the disclosures that are required by your State. A smart buyer will want to read them before they make an offer to purchase.
 DO include in each Sales Contract all the items of Personal Property which you DO and DO NOT intend to include in the sale and leave with the property.

Do you plan on taking your grandmother's antique chandelier with you when you sell your home? If so, you'd better exclude it from the sales contract, otherwise the buyers will insist that it stay with the house after the sale. Most contracts state that fixtures, which are items permanently fixed to the property, are part of the real estate for sale. When in doubt, specifically exclude the item on the contract. Review the contract to make sure the buyer has not included any personal property that you either don't own or don't want to include in the sale.
 DO obtain an acceptable Pre-Approval Loan Letter from your Buyer before signing a Sales Contract.

Do not even begin to negotiate the terms of the sales contract unless buyer gives you written evidence that a mortgage lender has stated that the buyer is pre-approved to purchase a home up to a maximum purchase price. This will at least show that the buyer has met with and discussed obtaining a mortgage loan with a lender.
 DO remove and/or effectively secure any object that is of personal worth or financial value to you and your family which will be accessible to the strangers who will walking through your property.

You should never leave a potential buyer alone in your home unless they are accompanied by you or a licensed agent.
 DO obtain written documentation evidencing that a Buyer on a Cash Sale has enough funds to buy before you sign a sales contract.

Cash buyers must deliver a copy of a bank statement evidencing that they have the entire purchase price amount in their account. Otherwise, don't enter into a contract with anyone who wants to pay cash but won't show you that they have the cash "in a bank account" to buy.
DO confirm that the Buyer does not have to sell his/her home before purchasing your home.
Some Buyers will want to purchase your home but make the contract contingent upon the sale of their current home first. Is the buyer's home on the market right now? Does the buyer have an agent or are they selling FSBO? If they have a contract to sell their home, can you see it? Has your buyer's buyer obtained loan approval yet? If not, what is the loan contingency date of the buyer's contract to sell? Discuss these issues with your attorney so that you know all the terms should you agree to this contingency.
DO create and implement an internet strategy to market your property.
You've got to market your home as you are competing to sell your home with all the other homes, most of them represented by agents who readily pay for marketing. There are websites who advertise FSBO homes along with the real estate sections of the local newpapers. Do your research and implement the best marketing plan you can afford.
DO market your property on the Multiple Listing Service if you are prepared to pay a commission to a Buyer's Agent.
Although the purpose of selling by FSBO is to avoid paying a commission to an agent, consider paying a flat fee to a listing agent to list your home on the Multiple Listing Service (MLS). You will have to offer a percentage to a buyer's agent to motivate them to show your home to his clients.
DO be prepared to do your own negotiating with the prospective Buyer.
You will have personally met the buyer and you are in the best position to know how to negotiate price and terms. Have a strategy as to how you will respond to an offer and the amount you will and will not agree to accept.
DO your best research to make sure the property is priced right.
If your list price is too low, you will sell your home for less than what you could have obtained for it. If your list price is too high, you will lose potential buyers before you agree to lower the price later. You can research the sale of other homes like yours in your area. You can pay for an independent appraisal of the property. There are some real estate agents who will do a comparable analysis of the sale of homes like yours and give you an opinion as to the amount you should list the property. Agents do this because they hope that should you decide to hire an agent, you will choose them. Determining the best list price for your home is the most important decision you will make so do your best due diligence in researching this matter.
DO have a "House Information" packet to give to prospective Buyers, including but not limited to information about school districts, property taxes, association fees, square footage (must be industry standard and accurate), lot size etc.
Smart buyers will ask for this information and you'll save yourself and prospective buyers a lot of time if you can give this information to the buyers before an offer to purchase is made.
However, the information must be accurate so do your due diligence in preparing it. The buyer will depend on the accuracy of the contents when making an offer to purchase.
Now, the DON'Ts:
DON'T sign a Contract without your Attorney reviewing it first.
Most sales contracts have an "Attorney Review" clause that allows your attorney to review and approve the contract after it is signed. But what if the buyer asks you sign a contract without that clause in it? As the seller, you should already have a copy a sales contract that you intend to use.
DON'T sign a Contract until you have read it and understand all the terms and conditions in the Contract.
Ask your attorney for a copy of the standard residential sales contract used in your area and read it. Find the sections that must be completed and agreed to by both parties and if you have any questions, and you will, ask your attorney about them.
DON'T sign a Contract without first collecting Earnest Money from the Buyer.
If you decide to accept the offer to purchase and sign the contract, you should first get the earnest money deposit from the buyer. Either your attorney or the buyer's attorney can hold the earnest money in their attorney trust account.
DON'T collect Earnest Money from a Buyer without first obtaining a Sales Contract signed by the Buyer.
You may have a buyer who wants you to "hold" the house for them by leaving an earnest money deposit without the buyer signing a contract. Don't do it. Tell the buyer that you will "hold" the house when they sign a contract and leave an earnest money deposit. Otherwise, you will continue to show the house to other potential buyers.
DON'T sign a Listing Agreement with a Buyer's Agent who promises that they have a Buyer who wants to buy your house.
You may be contacted by a buyer's agent who will tell you he has a buyer who wants to make an offer on your house, but you must first sign a listing agreement with that agent. Don't do it. Instead, have your attorney review the agreement or simply refuse to sign it. No buyer will commit to buying your home without viewing it first.
DON'T sign a Contract until you are confident that you will not be required to bring funds to the Closing.
As a seller, you should know that all your closing costs, including but not limited to the mortgage payoff, tax credits and title fees are less than the purchase price. Otherwise, you will need to bring cash to the closing. That's Ok as long as you are aware of that before the closing. If you want to have an idea as to how much you will net at closing, ask your attorney for an estimate.
DON'T sign a Contract where the Buyer is named "John Smith, or his Assignee".
If a buyer wants the right to "Assign" his right to buy to another buyer, there's a good chance your buyer has no intention of ever personally buying your house. Instead, he plans to market and sell your property to a third party. There are many problems and pitfalls that can occur in this situation that it is too much of a risk for any seller. Don't do it. The buyer on the contract must be the same buyer at the closing.
There are other Do's and Don'ts to selling as a FSBO.
Bottom line, do as much research as possible and find a good and knowledgeable attorney to work with, preferably one who will take your calls on the weekend when a buyer shows up.
Now...go sell your house.
​
My name is Clint J. Votruba.
I have been a residential real estate attorney in the Chicagoland are for over 35 years.
My email address is clint@clintLaw.com.
My website address is http://www.clintlaw.com.
Article source:
https://articlebiz.com
This article has been viewed 258 times.
Article comments
There are no posted comments.