Roller Blind Safety Regulations & Materials
Author

Nick Colthorpe

Published

January 5, 2023

Word count

826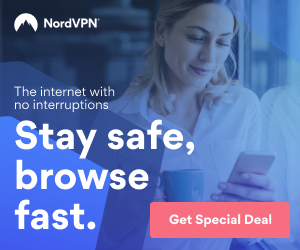 What are the Safety Regulations?
Window blinds, as well as corded curtain tracks, that are operated by looped cords or chains pose a risk to young children and vulnerable individuals.
Product safety has increased as a result of changes to window blind regulations in 2014. This has resulted in a regulation for child safety devices to be fitted at the time of manufacturing or sold with new blinds that have looped cords.
Roller blinds, venetian blinds, vertical blinds, pleated blinds, honeycomb blinds, roman blinds, and cord-controlled curtain tracks are all covered by the safety regulations. A maximum cord length has been set, and all blinds must include safety warnings.
Organisations involved in introducing these standards are the British Blind and Shutter Association (BBSA), the Royal Society for the Prevention of Accidents (ROSPA), British Standards Institute (BSI), the UK Government and the EU.
This is an outline of the regulations:
Safety devices to prevent cords or chains from forming a hazard

Testing of all safety items of internal blinds

Testing of blinds using safety devices

Installation of safety devices on all blinds when installed

Warnings and instructions in packaging at point-of-sale

Maximum cord and chain lengths – must end a minimum of 1.5 metres above the finished floor level with chain tidy fitted unless a chain break or other chain breakaway device is fitted
How Can Cords be Made Safer?
We do not advocate simply cutting a looped cord or chain that operates an existing blind, since it can become entangled and quickly form a new loop.
Chain tidies can be used to reduce the risk, but they must be installed well out of reach of youngsters, ideally installed by a professional.
Chain breaks, which link the control chain together and separate under a weighted load allow chains to be longer and hang free where needed but are not ideal for huge roller blinds and require additional maintenance.
Chain breakaway devices can be installed, however, they require more maintenance and, unless incorporated with the blind, are bigger in appearance and less visually pleasant.
To avoid incidents, it is best to install a blind with no looped cords; this is especially critical in areas where children may be present.
As an alternative to chain or cables, there are numerous ways to operate blinds. The best options are a crank handle, a wand, or electric operation.
Are Blind Fabrics Included in the Regulations?
During the manufacturing process, further health and safety requirements for blinds and internal sun shading are attached to the fabric itself. Specifically, to provide flame resistance, limit the spread of microorganisms and protect against UV radiation.
Is Flame Resistant Fabric Available?
All blinds and curtains used in public buildings must be made of fire-retardant textiles or chemically treated to meet British Standard BS 5867.
Solar shading that has been treated in this manner is referred to as "FR-treated," and it is designed to increase resistance to ignition as well as decrease the pace at which a flame spreads over the surface.
Is Antimicrobial Fabric Available?
Anti-bacterial technology kills a wide range of bacteria, including E. coli, MRSA, Salmonella, Campylobacter, and Listeria. Some treatments have been shown to resist dangerous germs by up to 99.9% and to remain effective after several washing.
Blinds and curtains frequently develop stains and odours, and cleaning alone is not always efficient at removing microorganisms. This sort of coating will aid with durability and aesthetics while also being antibacterial and inhibiting the growth of stain and odor-causing microbes.
They are essential for schools, hospitals, dental clinics, nurseries and care homes because they help to keep the atmosphere clean and infection-free.
Are Solar Protective Fabrics Available?
Heat gain from the sun is a serious concern in current modern structures, particularly high-rise commercial and residential constructions, and contributes to building overheating. Many textiles with various sun reflection characteristics are available.
Choosing the proper fabric is an important aspect in meeting BREEAM criteria for any newly constructed or rehabilitated building. Reducing a building's carbon footprint, air conditioning operating expenses, and environmental effect, among other things.
The Ultraviolet Protection Factor (UPF) indicates how much solar ultraviolet radiation (UVR) is decreased when the blind or curtain is closed. The greater the UPF rating, the less UVR penetrates and the better the protection.
Are There Eco-Friendly Blind Fabrics?
There are various materials used today that are considered green or eco-friendly, but there are certain forms of certification and rules governing sustainable roller blind textiles in the UK, as well as the necessity of following the advice provided.
Blind fabrics may be constructed of 100% recycled polyester based on old PET bottles, natural, non-toxic ingredients, and recycled at the end of their life cycle, all while offering an energy efficient window covering.
Choosing Safe Blinds and Fabrics
Choosing safe blinds and fabrics doesn't mean you have to compromise on design or quality. Most reputable companies would offer these options and there are some blinds available that cover all of these regulations and safety concerns.
This article has been viewed 161 times.
Rate article
This article has a 5 rating with 1 vote.
Article comments
There are no posted comments.