Get the best cinema experience
Arts & Entertainment → Television / Movies
Author

Nicola Hughes

Published

January 6, 2023

Word count

600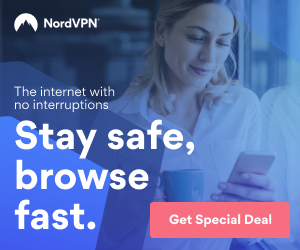 Everyone loves a trip to the cinema to catch the latest blockbuster movie, a Christmas favourite or a classic-in-the-making rom-com. It's a fun time for friends, family and partners to spend a couple of hours in one another's company, munch on some popcorn and enjoy some great film. What are the best viewing experiences and cinema screens in the UK, though? Continue reading this helpful guide to find out where you should catch your next film!
The best viewing experiences
The big cinema chains in the UK have their very own viewing experiences that everyone must try. In our opinion, these four cinema screens provide the best cinema experiences in the UK currently:
IMAX at Empire
iSense at ODEON
4K at VUE
XPlus at Showcase
IMAX at Empire
The IMAX viewing experience at Empire cinemas is an incredible one. With a custom theatre design, handcrafted speakers, wider field-of-view and specially engineered seating layout, you're set for a phenomenal experience watching the latest blockbuster. IMAX at Empire features 50% more brightness and 30% greater contrast than their standard screens so the next time you're planning on visiting an Empire cinema, make sure it's for IMAX!
iSense at ODEON
ODEON cinemas are probably most people's go-to option for movies. The cinema giant claims that iSense is their best viewing experience ever. With the screen bigger than ever, 4K projectors that beam four times the resolution of standard screens and twice as many Dolby Atmos speakers located all around you, you're in for a treat on your next visit to ODEON.
Also, the electric leather recliner chairs with their very own swivel table are a delightful inclusion. Be careful not to fall asleep in these comfortable chairs!
4K at VUE
Four times as powerful as standard screens, the 4K viewing experience at VUE cinemas is fantastic. Each of these 4K screens is equipped with Sony 4K digital projectors to provide the best cinema experience possible.
So, what is 4K at Vue? The name comes from the number of pixels used. There are incredibly small points of light shining from the projector and onto the large cinema screen. The more pixels there is the more detail in the picture. A 4K image is over 4,000 pixels wide and 2,000 pixels tall, which creates a staggering eight million pixels in total. That's four times as many as the previous standard for high definition so you know you're getting the best viewing experience possible.
XPlus at Showcase
XPlus is the latest and greatest experience offered by Showcase cinemas. Featuring a larger screen with crystal clear definition, you can see car chases and superhero battles better than ever. Also, one of the great things about this experience is that Showcase cinemas do not change prices; all ticket prices are the same whether it's a 3D or a 2D film!
XPlus features the Dolby Atmos sound system which delivers a fully immersive, powerful listening experience. More speakers create the illusion of an infinite field of sound - all around you! XPlus is available at lots of Showcase cinemas, including ones in Nottingham, Leeds and Bluewater.
If you're visiting your local Showcase cinema for the latest blockbuster movie, there really is no better way to experience it than XPlus. So, grab some popcorn, a hotdog, an ice-cold drink, and some sweets and sit back and relax!
Start saving with tastecard
Now you know what to expect at the cinema, try tastecard today and enjoy cinema discounts, 2-for-1 meals or 50% off food, and discounts on days out. Subscribe today and enjoy discounts galore!
This article has been viewed 491 times.
Rate article
This article has a 5 rating with 1 vote.
Article comments
There are no posted comments.