HUAMN RIGHTS -Military Intervention: Cost, Risk and Impact on Humanity
Author

Bivash Chandra Panday

Published

December 11, 2022

Word count

567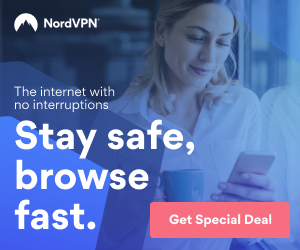 Throughout the human history, humanitarian intervention has been transformed dramatically with it's fundamental elements, nature, actions and practices. In the modern era, humanitarian interventions have changed radically since the 19th century, with a massive increase in humanitarian interventions since the end of the Cold War (Martha, 2003) and incorporates the risk and use of military forces as a central feature. On the other hand, there huge cost involves with the process of military intervention by a state or international organizations. According to a report published in Statista, the United States led the ranking of countries with highest military spending in 2020, with 778 billion U.S. dollars dedicated to the military. That constituted 39 percent of the total military spending worldwide that year, which amounted to 1.98 trillion U.S. dollars (Szmigiera, 2021). Bradly Quast in his post, mentioned that "researchers from Brown university estimate that the conflict in Afghanistan has cost the United States approximately $8 trillion."
There are numerous risks associated during and post military intervention for participant's solders including life threats/death, physical and mental disorder. At the same time, a massive risk involves for the general public of the state commencing the intervention including political uncertainty, sovereignty of nations, economic, justice and fundamental rights. During the Kosovo War (from 24 March 1999 to 10 June 1999), the North Atlantic Treaty Organization (NATO) bombing campaign killed about 1,000 members of the Yugoslav security forces and 489-528 civilians. On the other hand, the Yugoslavs had killed 1,500 to 2,131 combatants (Daalder and O'Hanlon, 2004) and 8,676 civilians killed or missing also about 848,000 expelled from Kosovo (Judah, 1997). As per a report on direct war deaths in major war zones (Afghanistan & Pakistan, Iraq, Syria, Yemen, and other post-9/11 war zones) conducted by Crawford & Lutz (2021), 897,000 to 929,000 human beings have died caused by direct war violence including U.S. Military, U.S. DOD Civilian, U.S. Contractors, National Military and Police, Other Allied Troops, Civilians, Opposition Fighters, Journalists/ Media Workers and Humanitarian/NGO Workers.
As the first-hand victim/witness of the military intervention, the inhabitants of intervention providing country/region have experienced reduced quality of life as intervention can damage roads, hospitals, schools, industrial plants, business entities, communication establishment and many more. Subsequently, intervention can lead to extremely violence/terrorist activities because of absence of justice and fragile law and order.
In the Twenty-first century, the entire humanity is the victim of the so-called R2P concept/ self-interests of superpowers as the UN has been structured with a lengthy lawful procedures to intervene on time to protect peoples' vital core'. If the portion of money used for human development, medical care, or peacebuilding education rather expending in military intervention then there might be a possibility to build a new peaceful human generation where peacekeeping/military costs will be reduced naturally.
References:
Crawford, N. C., Lutz, C., & Civilian12, U. S. D. O. D. (2019). Human Cost of Post-9/11 Wars: Direct War Deaths in Major War Zones, Afghanistan and Pakistan (October 2001–October 2019) Iraq (March 2003–October 2019); Syria (September 2014-October 2019); Yemen (October 2002-October 2019); and Other. Costs of War Project.
Daalder, I. H., & O'Hanlon, M. E. (2004). Winning ugly: NATO's war to save Kosovo. Brookings Institution Press.
Finnemore, M. (2003). The Purpose of Intervention: Changing Beliefs About the Use of Force. Cornell University Press. http://www.jstor.org/stable/10.7591/j.ctt24hg32
Judah, T. (1997). The Serbs: History, Myth and the Destruction of Yugoslavia, New Haven, Conn.
Szmigiera, M. (2021, May 7). Ranking: Military spending by country 2020. https://www.statista.com/statistics/262742/countries-with-the-highest-military-spending/
Bivash Panday is the innovator of "Pain2Peace Method"– a scientific Inner-peace program incorporated with Meditation, Mindfulness, and Indian ancient Breathing Techniques (Pranayama*) to improve overall well-being including sustainable mental peace and moral/social competence.
Currently, Bivash is a post-graduate research student of MA in Human Security and Peacebuilding at Royal Roads University, BC, Canada. https://pain2peace.com/mission/
Article source:
https://articlebiz.com
This article has been viewed 479 times.
Rate article
This article has a 4 rating with 5 votes.
Article comments
There are no posted comments.