Wedding Day Photo Booth Ideas
Author

David Johnson

Published

January 17, 2023

Word count

1,516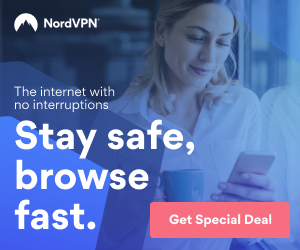 Wedding day photo booth ideas come in many forms. There are Polaroid booths, Step-and-Repeat booths, and classic photo booths. Reclaimed wood backdrops can also be used. Whatever your personal preference, you're sure to find the perfect option. The best part is, you can customize it to match your wedding style.
Polaroid Photo Booths
A Polaroid photo booth can be a fantastic way to capture memories from your wedding day. These cameras are easy to use and provide instant memories. Choose a camera that offers good battery life and photo printing quality. It should also be easy to use and has adjustable settings. Moreover, you should choose one that can be used in dim lighting conditions. You can even reuse the camera after the wedding.
If you want to have a Polaroid photo booth at your wedding, you should consider some basic considerations. First, make sure you choose a location that is not too crowded. A place where guests can easily access the booth is ideal. It should also be large enough to accommodate everyone.
If you'd like to add a Polaroid guest book, you can buy a stylish Polaroid guest book. The guests can write messages on the pages of the book. You can also add a mirror so that everyone can take a selfie. Moreover, you can even get colorful markers to collect marriage advice.
Another option for wedding photo booths is the Instax photo booth. Its holder allows guests to hang up their photographs during the reception. A rustic-style photo frame with twine in the middle was picked by the team of Instax. A few mini clothespins were used to pin the instant pictures to the frame. Instax also uses a rustic burlap banner to display instant film pictures.
Step-and-Repeat with a family photo taken
Weddings are special events and a step-and-repeat photo booth is a great addition to the festivities. With a variety of backdrops to choose from, a step-and-repeat photo booth can provide a fun and entertaining experience for guests. Custom designs are also available for a personal touch. They can include the couple's monogram, wedding date, or a symbol of love. Wedding guests will love getting their pictures taken in front of a custom step and repeat wall.
Whether you opt for a classic or modern style, a step-and-repeat photo booth can be an eye-catching addition to your wedding. The backdrops are easy to install and can be used as an altar backdrop during the ceremony or as a photo booth station at the reception. Guests can take Polaroid photos, which develop quickly, which makes them an ideal choice for both your guest book and photo booth. Plus, guests can purchase extra Polaroid film to take multiple photos, which can double as party favors.
You can also choose a custom backdrop for your step-and-repeat photo booth. The cost for a custom backdrop can vary greatly, but most companies include it as part of the rental fee. The backdrop you choose should be suitable for outdoor use.
Classic photo booth
If you are looking for the perfect photo booth setup for your wedding, there are a few classic ideas you can consider. For starters, you can use a backdrop of some sort, either a piece of artwork created by the venue or something you can purchase online. You should also consider adding some fun props to help guests get in the mood. Some of these include wigs, sunglasses, and costumes, as well as inflatable floats and funny signs.
To add a more fun touch to your photo booth experience, you can choose backdrops that are inspired by different themes. If you want your photo booth to have a train theme, you can use an old train carriage or even a train gallery. You can also add objects to the backdrop like a conductor's hat or a hitchhiker's bindle. Alternatively, you can choose a photo booth backdrop based on your wedding theme.
Props are a great way to make wedding pictures a little more fun and real. The props you choose for your photo booth should be simple and easy for guests to put on and take off. You can also use life-size cutouts or posters to make the photos more fun. Another classic photo booth prop is a frame, which can be used as a backdrop for guests to pose behind.
If your budget does not allow for a traditional photo booth setup, you can contact a photo editor for background changes and photo manipulations to add your fav backgrounds in your taken photos. These are affordable and can be set up on tables or in a separate photoshoot corner. This way, your guests don't have to stand in line to get a picture. Plus, the pictures can be printed as guests take them, allowing for the widest variety of images.
Reclaimed wood backdrops
You can make a backdrop by using a reclaimed wood board. First, cut the wooden board into three-foot sections. Cut pieces of fabric into two to three-inch wide piles, and place them on the wood board. Use nails to secure them in place. Repeat this process until you have filled the board. If there are loose pieces, you can use hot glue or additional nails to secure them.
Another good idea is to create a custom backdrop. Have your wedding details emblazoned on it? That way, your guests won't wonder when their photos were taken! Alternatively, you can paint a backdrop yourself or have your crafty friends paint one for you.
Reclaimed wood backdrops can be expensive, but it's worth the cost. These can be a great addition to your wedding. You can even use a piece of cowhide as your backdrop. This can also double as a table for the reception. Reclaimed wood is also a good option, as you can use it to build a dining room table. Raw wood is a great option for backdrops, as is exposed brick and white-washed wood. Chicken wire is also a great material for hanging photos.
Another great option is to use greenery as a backdrop. Boxwood wall panels look particularly stunning, as can sprigs of eucalyptus. Wooden arches covered with palm fronds also look beautiful. While you're at it, don't forget to add a few props. A wall of roses looks elegant, but you can also use a fishing line to string some carnations. If you'd like to get creative, you can also use decorative frames and chalkboard signs for your backdrops.
Instagram backdrops
You can use Instagram backdrops to give your photo booth a unique flair. They can give the photos a quirky, retro touch while promoting your hashtag on social media. In addition to the backdrops, you can also use your wedding hashtag as props. Here are some ideas.
Adding a rustic touch to your wedding day photo booth is another great option. The backdrop can be a rustic wooden palette with floral arrangements scattered haphazardly. You can also use vintage components for props, like vintage bicycles. Then, you can use these as Instagram backdrops for your wedding day.
Another unique backdrop that is perfect for any wedding is a chalkboard. It looks great, and you can easily add names or the wedding hashtag to add a personal touch. You can get cut-out stars or moons if you want to add even more personalization. Using this backdrop idea will add an extra element of excitement to your booth!
To give your photo booth a truly unique look, try using vintage or romantic elements. You can also use mixed floral prints and dusky-colored backdrops to give the room a vintage look. In addition to the backdrop, add some fun photo booth props. Paper cutouts are also a good option.
Disposable cameras
Wedding day photo booth ideas can be a great way to capture your day. You can also use disposable cameras for guests. These cameras can be used for the reception and drinks reception and will create a great photo experience. Guests will love having their photos taken and will be able to share them with friends and family.
The disposable cameras can be very inexpensive to set up, so they are great for weddings on a budget. They can be placed on a table near a fun backdrop. Guests can then take pictures and the photos can be developed after the wedding. Disposable cameras are also useful for a guest book because they have a built-in mirror, so guests can see themselves in the picture.
The cameras can come in different styles. A popular type is a Polaroid-style camera. These cameras print pictures immediately and are inexpensive. Another option is a digital camera. Digital cameras will also allow guests to track their faces in animated GIFs. You can also buy disposable cameras that come with built-in flashes.
You can also buy cheap disposable cameras online. You can find these cameras for around $20. These are often low-quality and may not work well for your guests. However, if you do decide to use disposable cameras, you should consider whether the cost of the cameras is worth the risk.
We offer professional photo retouching services (https://photoseditingservices.com), contrary to popular belief. For the past five years, we've offered our low-priced photo editing and graphic design services, so we specifically know exactly what we're doing, and we don't just simply capture a moment in history, but we also enhance it!
Article source:
https://articlebiz.com
This article has been viewed 273 times.
Article comments
There are no posted comments.