Tips to becoming a published author in one year or less
Arts & Entertainment → Books & Music
Author

Ashley Brandt

Published

December 30, 2022

Word count

940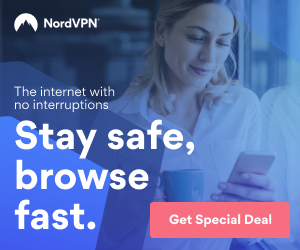 So, you've decided to become an author. Congratulations! Let me begin by commending your creativity and grit, both of which are necessary for achieving your goals of publication. Let's begin with the basic concepts of creating and marketing your books.
Start with the manuscript. Your manuscript is your story. Every manuscript has various stages, from rough draft to edited rough draft, to polished and worthy of submission. But is it really worthy of submission? Take another look. No, closer. There ya go! The first question you've got to ask yourself before sending that lovely story off to the publishing companies is whether your story will stand out among the other thousands of submissions that the company is receiving each week. Think about it. Imagine you are a publisher, and you've got thousands of emails in your inbox. Do you suppose you'll have hours to dedicate to every one? Or does your search begin with a cursory glance? Often, this is what rejections are based on- a cursory glance. These editors are looking for certain key elements before moving on in the next phase of their selection process.
Formatting and editing are at the top of the list when it comes to "must haves" on that publisher's wish list. The editor is interested in seeing a quality, polished, error-free manuscript with a punchy beginning. This is how you grab their attention and get them interested in what you have to say. Contrary to popular belief, you need to invest in expensive editing software. Websites like Grammarly and ProWritingAid offer free trials of their product, and lower cost memberships are available. Try them out or do your own research and find what kind of editing software works best for you.
Research the industry standard for manuscript formatting. There are no shortages of websites that provide you with step-by-step guidance on the standard for manuscript formatting. Typically, most editors will include this information on their submissions page- if not, follow the industry standard! This will give your manuscript the edge it needs to command attention and indicate to prospective publishers that you are skilled in your craft. Think about it- if you are going to a high-end dinner, don't you dress the part? You wouldn't attend an expensive charity dinner in sweatpants, and you shouldn't submit anything less than your best work to a busy publisher. Invest the time in proper formatting and editing and you will be glad you did.
You've signed that publishing contract! Now comes the next step- marketing. Most people think the publishers handle 100% of your book marketing, another falsehood. You must market and promote yourself, just like any other author or business owner. This begins with networking, branding, and advertisement. Sure, you can pay a third-party company thousands of dollars to handle that part, or you can undertake the task yourself.
Did you know that the average person encounters between six and ten thousand ads every day? Did you know that most consumers have an attention span of about eight seconds? Talk about a challenge! How can you compete with that!? The answer is simple- KNOW your market.
Research is paramount in reaching your target audience. Social media plays an important role in digital marketing, and graphics are integral to grabbing attention. The good news is you can create your own content on websites like Canva, Shutterfly, and others! By creating a free account, you can generate your own graphic media to share on social media platforms. Include a blurb or book synopsis, ratings, cover art and more! Sell your book with one picture. Always include the purchase links for ease of use.
Cultivate reviews. This step is important, because many consumers will refer to the product reviews before spending their hard-earned money on a new product. As an author, you can offer readers what we term an "ARC" (Advanced Reader Copy) free in exchange for an honest review. Visit websites with communities established for beta reading and reviews, such as Goodreads. Or, if you'd like more continuity, websites like Big Foot Reviews allow authors to list their books as available for reviewing.
Finally, promote, promote, promote! The best means of promoting your work upon its release is by staggering your efforts. Ever heard the adage, "Don't put all your eggs in one basket"? Look at it this way: every website has its own traffic. Leverage your marketing by participating in multiple websites, using multiple marketing methods. But keep in mind, you don't want to inundate your audience with book promos. This desensitizes them, and eventually you will lose their attention. Reimagine your graphics feature your books and articles on multiple platforms. Websites like TCKPublishing offer a free list of publishing and marketing companies on their websites for authors just like you! Take advantage of resources like these and grow your brand.
Finally, don't forget that if you are a new name, you're working to establish yourself in a saturated market. Be prepared to take the time you need to create a following. Keep your goals in mind and commit yourself to doing the legwork to get there. Consider resources such as blog tours, book giveaways and feature articles to gain exposure. Reach out to your local libraries and Indie book shops. Join book promotion groups on social media and network with other authors. Like your story, book publishing and marketing is a multi-faceted approach with twists and turns. Stay the course and remember that every rejection is a lesson and an opportunity to refine your craft. Best of luck, author. Keep going.
Ashley Brandt is a paramedic and an author living in North Texas. She has five published books and is currently under contract for her sixth. She is an avid reader and coffee drinker. Visit Ashley at: BrandtBookshelf (webador.com) or at ashleybrandtbooks.com
Article source:
https://articlebiz.com
This article has been viewed 632 times.
Rate article
This article has a 3 rating with 2 votes.
Article comments
There are no posted comments.