What You Should Know About Outdoor Pizza Ovens?
Author

Mike Santoro

Published

January 30, 2023

Word count

1,826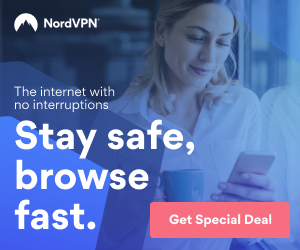 Your Ultimate Guide To Choosing The Best Outdoor Pizza Oven
Are you looking for an outdoor pizza oven that will helps you make an authentic wood-fired pizza? Then you ought to think about getting a traditional wood-burning oven. These ovens are easy to use and produce great results each time.
An outdoor wood-burning pizza oven is unquestionably at the top of the list because of a variety of factors. The firewood gives pizza that extra kick that will impress your visitors. Moreover, an outdoor pizza oven can reach very high temperatures and distributes heat evenly. Furthermore, the wood-burning oven allows you to make authentic Neopolitan pizza. It allows you to make a pizza complete with all the art and tradition that is typically associated with it, which is what matters most.
Best Outdoor Pizza Oven for Delicious Pies at Home
Homemade pizza is frequently enjoyable to make and tasty to consume. Sadly, a kitchen oven can't fully replicate restaurant pizza, which is prepared in pizza ovens that reach temperatures of more than 800 degrees. A pizza oven outdoors is helpful in this situation.
In contrast to typical kitchen ovens, a decent outdoor pizza oven can attain high temperatures without the need for protracted preheating or laborious cleanup. In addition, the wood pizza oven outdoors is also frequently much more versatile than its name suggests. It can be applied to produce flawlessly seared steaks, fish with extra-crispy skins after roasting, tasty vegetables, and more.
There are many other kinds of pizza ovens on the market now, so be sure to do your research before making a purchase. Always think that with the right oven, you'll be able to enjoy pizza that's hot and fresh right from your backyard!
What To Look For When Buying A Wood Fire Outdoor Pizza Oven?
When searching for an outdoor wood-fired pizza oven, there are a few things to consider.
Size of Outdoor Pizza Oven
You must first choose the appropriate oven size. You will need a larger oven if you intend to prepare meals for a large group of people. However, a smaller oven would work just fine if you simply intend on preparing pizza for your family or a small gathering of friends.
Yes, choosing the proper size is important. But, you will be able to keep serving hot-served cook pizza to hungry guests if your outdoor pizza oven is designed in a way that allows for quick cooking times.
Larger outdoor pizza ovens can accommodate up to four pizzas at once, while smaller ovens can only bake one pizza at a time. The size of the baking chamber is usually expressed in gallons; the bigger the chamber, the bigger and heavier the oven.
Placement Of Outdoor Wood Fired Pizza Oven
The location of your pizza oven and if you want it to be movable should be carefully considered. Choosing an outdoor pizza oven with wheels may be a smart choice for you because larger models can weigh up to 500 lbs. On the other hand, you can easily lift off and moved the base of smaller ovens.
Also, if you have a large backyard, then you can probably put it right on the ground. Do you have a smaller backyard space? Then, you might want to consider getting an outdoor pizza oven that's mounted on a stand or table.
Design And Materials Of Wood Burning Pizza Ovens Outdoor
The design and materials of pizza ovens outdoors are very crucial. Many people make the error of selecting priced model outdoor pizza oven that is not constructed effectively enough to meet their needs.
A traditional pizza oven's design is important, but so is the kind of materials used. The price of the oven and its efficiency will both be directly impacted by the many types of materials used, such as steel, stone, brick, and others.
You'll need to choose a pizza oven that's made from high-quality materials. Most of the time, the material you decide on will come down to personal preference. But, it's crucial to make sure the pizza oven outdoor you choose can endure the heat of a wood fire.
Fuel Options Of Outdoor Wood Pizza Oven
The type of fuel you used for your oven will unquestionably impact the flavor of your foods. Do you enjoy the flavors of wood-fired pizzas? In that case, a wood-burning pizza oven is a popular option for domestic pizza ovens. Aside from producing delicious flavors for your food, outdoor pizza ovens also do not require an electric power point. Gas, electricity, and charcoal are among the additional fuel options.
You might want to think about a gas pizza oven if you're searching for one that lights and heats up quickly. Many gas pizza ovens let you use gas as the main fuel source while adding a piece of wood to the cooking process to give you the desired wood taste.
Heat-Up Time
The oven's heating rate is determined not only by its structural characteristics but also by factors such as the type of firewood used and the capacity to manage the fire. A good wood-burning oven can reach and maintain a high temperature.
Low Energy Consumption
Firewood is an affordable and regenerative resource. It will pay off handsomely in terms of heat and energy efficiency if you just use the greatest quality and well-seasoned wood you can.
Heat Retention
Once the pizza has done cooked, you may control the temperature's dropping curve to bake a variety of foods because the wood-fired oven holds heat for such a long time. Bread can be baked at 250°C (480°F), roasts or fish can be cooked at 180°C (350°F), and so forth. To extract every last bit of energy from your outdoor pizza oven is an impressive feat.
Are Wood-Fired Outdoor Pizza Ovens Worth It?
Installing a wood-fired pizza oven outdoors is worthwhile. It's time to upgrade if you are already sick of eating frozen pizza from meal delivery services and pizza that is cold and not at all appetizing. Owning a gorgeous fire pizza oven is a choice you won't regret, whether you're a foodie or run a pizzeria.
These outdoor wood-fired pizza ovens aren't just made for making pizza, though! So, if you're wondering if it's worth it, the answer is a resounding YES! wood fire outdoor pizza ovens are perfect for making many other appetizers and dinners like:
• Baking bread
• Roasting beef
• Pig
• Fish
• Vegetables and more
Final Thoughts
Without a doubt, outdoor wood-burning pizza ovens necessitate a substantial investment. Still, go for it! The exceptional flavor of an actual wood-fired pizza cannot be replicated, and after all, you only live once.
Doing your homework before making a purchase of an outdoor pizza oven for your house is frequently the key to finding the best outdoor pizza oven.
More importantly, get to know your retailer. Because it's frequently impossible to physically inspect various outdoor pizza ovens before buying one. Make a call to them, describe your ideal pizza oven in detail, and let them assist you.
Outdoor Pizza Oven FAQs:
What Is A Wood-Fired Pizza Oven And What Are The Benefits Of Owning One?
The Benefits of Owning an Outdoor Pizza Oven are many. The pizza will taste better, it's a great way to entertain guests, and you'll be the envy of the neighborhood. Pizza is good, but not all pizza is the same.
Many could even contend that wood-fired pizza is the greatest of all, and not just because of taste. Pizza is prepared considerably more quickly, simply, and conveniently in an outdoor wood-burning pizza oven.
A pizza may be made in about two minutes at this high heat level. The wood smoke that originates from the outside pizza ovens also imparts a distinct smokey flavor. Furthermore, while the pizza cooks, the smoky flavor is baked right into the toppings and crust.
How Do I Choose the Right Size Wood-Fired Pizza Oven For My Needs?
The size of the pizza oven is important to consider because you need to make sure it can accommodate the number of pizzas you want to cook at one time. If you have a large family or entertain often, then you'll need a bigger pizza oven. But if you only plan on making pizza for a small group of people, then a smaller pizza oven will be just fine.
Where Should I Place My Wood-Fired Pizza Oven?
You'll need to think about where you're going to put your pizza oven before you make a purchase. If you have a large backyard, then you can probably put it right on the ground. But if you have a smaller space, then you might want to consider getting an outdoor pizza oven that's mounted on a stand or table.
What Kind of Material Should My Wood-Fired Pizza Oven Be Made From?
The material your pizza oven is made from is important to consider because you want to make sure it can withstand the heat of a wood fire. Some pizza ovens are made from brick or stone, while others are made from stainless steel. The material you choose will largely be a matter of preference, but it's important to make sure that the pizza oven you select can withstand the heat of a wood fire.
How Can I Find The Perfect Wood-Fired Pizza Oven For My Needs?
With a little bit of research, you should be able to find the perfect wood-fired pizza oven for your needs. Once you have the right oven, you'll be able to enjoy delicious, authentic pizzas right in your backyard!
How To Cook With A Wood-Fired Pizza Oven, Including Tips And Techniques?
Cooking with a wood-fired pizza oven is easy and fun! Here are some pointers and ways to get you started:
• Start by gathering your ingredients. You'll need pizza dough, pizza sauce, cheese, and toppings of your choice.
• Preheat your oven by lighting a fire in the bottom chamber. Once the fire is going, close the door and let the oven heat up for 30-60 minutes.
• When the oven is hot, open the door and use a pizza peel to slide your pizza onto the baking surface.
• Close the door and bake for 2-3 minutes, or until the pizza is cooked to your liking.
• Enjoy your delicious wood-fired pizza!
Are There Any Cons To Using A Wood-Fired Pizza Oven?
It's a common question to ask if wood-fired pizza ovens have any drawbacks. The response is that there might be some disadvantages, such as the fact that they might be challenging to use or that they might use a lot of wood to run. Although these drawbacks occasionally exceed the positives of wood-fired ovens, such as their even heat distribution and smoky flavor, they do occasionally exist.
La Piazza is proud to be one of Canada's largest selections of outdoor wood fired pizza ovens and gas fired pizza ovens. We carry high end commercial pizza ovens, residential pizza ovens and outdoor wood fired ovens.
This article has been viewed 66 times.
Article comments
There are no posted comments.