How Cottage Insurance Befits You
Author

Matthew P Flock

Published

January 31, 2023

Word count

851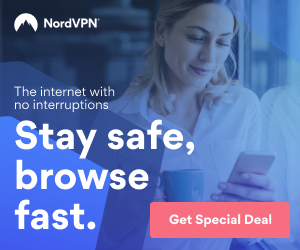 Introduction
We all would've dreamt of having ourselves a cottage or a remote cabin by a lake in the woods. That'd be a completely different experience. A getaway from our everyday rambunctious life to contemplate. For Canadians, weekend getaways are always an inherent aspect. Well, before setting out for a weekend getaway to a cottage, you know there's an important thing that you should give thought to. Whether you've taken a break in the summer to escape from the heat or you'd want to set up a campfire during the winter time at a cottage or a cabin, it is said to be ideal for analyzing if you've got the right kind of insurance coverage for your cottage home. Having the correct type of insurance for your cottage is what it is.
Whatever insurance it is, cottage, cabin, or any other, your insurance coverage pivots typically on how you'd have utilized your property and how frequently you'd be over there. As you know, a cottage is supposed to be had for a particular season, and coverage would be somewhat restricted. But cottage insurance can allow you to choose by getting influenced by your needs. A cottage property would be commonly covered with a Normal Perils Policy which is capable of safeguarding against threats of nature like fire, explosion, flood, etc. And seldom, an All Risk Policy could cover the entire building with everything inside it.
As your cottage would be kept empty for very much of the year, cottage insurance wouldn't exactly be like what your home insurance might be. So you'd have to customize your cottage insurance accordingly.
What exactly is Cottage Insurance?
I might be retelling the names you'd already know, am I? Seems like you're looking out for cottage insurance. Let me distinguish the two kinds of cottage insurance for you if it is, whether to insure your cottage or your cabin. One is secondary property insurance, and the other is seasonal property insurance.
Secondary Property Insurance
Likewise, your primary residence insurance could be insured in an indistinguishable way. For this, the property must be occupied by you or your family member. Can't rent out, man. Around 2 to 8 weeks, you got to be seen at the property. Yeah, right. And, importantly, got to insure for 80% of replacement cost or above. And have to be insulated along with having year-round access.
Seasonal Property Insurance
This is occupied by you and can only be used seasonally to stay over. Got to say that it wouldn't be accessible year-round and mightn't be adapted for use in cold weather conditions. Unlike secondary property, the replacement cost is insured at less than 80%.
Those, as mentioned above, are some general instructions that'd help give you a basic knowledge of cottage insurance and its two categories. But, before getting insurance, I'd like to suggest you all meet with a licensed advisor and let them know your exact needs to receive the same insurance.
The kind of Insurance that you should be getting for your Cottage
You know, at a reputed insurance lender, they'd make the secondary property insurance suitable for All Risks, which would help you get all your things inside of your cottage covered along with the cottage, patently. Against all kinds of losses. Except for some things that'd have been kept out of your policy. And the seasonal property, well, would be fitted to cover all the basic stuff. Basic coverage would be a Named Perils Coverage which would've incorporated coverage against the usual claims you'd come across, like fire, explosion, flood, etc. But, just for you to keep in your mind, it should be written down in your policy for you to receive coverage for it.
Would I be able to get Cottage Insurance from a different company than my house has?
It is determined by the insurance company that you'd have gone to. Some companies will insist that you have your secondary property insured. It would be best if you also had had your primary residence insured by them before. At the same time, some others allow you to lend insurance for your cottage ( https://www.rjins.com/insurance/home-insurance/cottages ), no matter wherever your primary residence might've been insured. The secondary property would be considered a complete stand-alone property. But, you could help yourself by saving on insurance if you'd have had your various properties under a single insurance policy from a company.
When your cottage is beside a lake, and you own one or too many different boats, they can all be insured under an All Risks Policy.
Well then, the preferred way to know everything about your coverage options and clarify the doubts you'd be carrying all about your cottage is to talk to a licensed insurance advisor. They'd answer all your questions and queries that had already popped up in your mind and would send you in the right direction. Let's hope so. No. Let's be sure of that.
I love writing. I'm passionate about content writing. I write articles and blogs.
Article source:
https://articlebiz.com
This article has been viewed 87 times.
Article comments
There are no posted comments.