Loving Beyond Borders
Arts & Entertainment → Books & Music
Author

Gary Austine Manuel

Published

February 2, 2023

Word count

573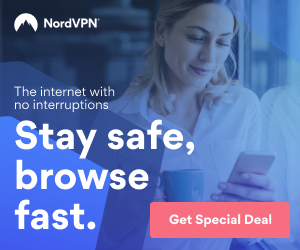 Are you in search of a heartwarming love story that will inspire you to love and support your partner no matter what challenges may come your way? Look no further than "Loving Beyond Borders." This beautifully written book tells the tale of John and Mary, a Christian couple who have been dating for several years and have decided to get married.
On their wedding night, John is shocked to discover that Mary had no womb and may not be able to make babies. This revelation is a major challenge for the couple, as John had no idea about Mary's medical condition before they got married.
Despite this difficult situation, John and Mary are determined to work through the challenge together and build a happy and fulfilling life together. They have a difficult conversation about the situation, with Mary explaining that she was afraid to tell John about her condition because she was worried he would reject her. John reassures Mary that he loves her and wants to support her, but he also admits that he needs time to process the revelation and understand what it means for their relationship.
John seeks guidance from his pastor and a counselor, both of whom encourage him to be honest with Mary about his feelings and to work through any issues together. As John and Mary continue to talk and learn more about each other, they begin to understand that their love is strong enough to withstand this challenge. They decide to continue their relationship and work through any difficulties that may arise, with the support of their loved ones.
John and Mary's parents, Tom and Susan (John's parents) and Peter and Rachel (Mary's parents), play a significant role in their journey. Tom and Susan are supportive of John and Mary's relationship, while Peter and Rachel are initially hesitant due to Mary's medical condition. John and Mary's siblings, Emily (John's younger sister) and David (Mary's younger brother) are also supportive of their relationship. The couple also has several close friends, including Sarah, a college classmate, and Ben, a coworker, as well as friendly neighbors, including Mrs. Thompson, an elderly woman who lives next door, and Mr. and Mrs. Kim, a young couple who live across the street.
As John and Mary continue on their journey, they face a number of challenges as they try to build a family. They explore adoption and surrogacy as possibilities, weighing the pros and cons of each option. In the end, they make a decision about how to build their family and discuss it with their loved ones, seeking their support.
Despite the challenges they face, John and Mary are determined to persevere. They find comfort and encouragement in their faith and in each other, and they begin to build a support system to help them through their challenges. As they embark on their journey to build their family, they find joy and happiness in their growing family, adjusting to their new roles as parents.
If you want to be inspired by a love story that truly stands the test of time and teaches us the importance of love, forgiveness, and support, "Loving Beyond Borders" is a must-read. You can purchase this heartwarming book on Amazon. Don't miss out on this inspiring and uplifting story. Get your copy today and get lost in the world of John and Mary as they navigate their challenges and build a happy and fulfilling life together.
Gary Austine Manuel is a highly accomplished and versatile individual with a diverse background in the arts, law, social sciences, and humanities. He holds multiple degrees, including a LLB Hons in Law, a BA Hons, an MBA, and an MSC in Peace and Conflict Resolution. He has made significant contributions in his professional and personal endeavors, including publishing the book "Loving Beyond Borders" on Amazon.
https://www.amazon.com/Loving-Beyond-Borders-Austine-Manuel-ebook/dp/B0BRD123SD/
Article source:
https://articlebiz.com
This article has been viewed 572 times.
Rate article
This article has a 5 rating with 8 votes.
Article comments
There are no posted comments.