Tips to Stay Healthy and Fight Depression
Author

Srijana Gautam

Published

February 8, 2023

Word count

513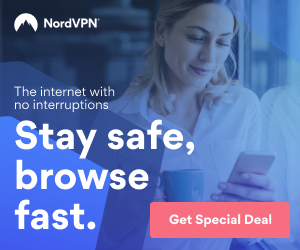 Physical and Mental health are the two very important aspects in our lives. The time when we turn into college students from the regular school students it makes us young enough to deal with problems but big enough to face problems in life. The years when we are growing and learning multiple things lands us in a situation where we forget to take care of our mental and physical health. Here are some of the tips to keep ourselves healthy in our youthful college days:
Have at least a Friend with whom you can share all your problems
It is not necessary for you to have many friends to hangout with but a good friend with whom you can share your happy moments and problems when you feel stuck in life which you surely feel once you are in college is the best way to take care of your mental health.
Have Healthy food and fruits often
We know that we are in a age where we are young to earn money but old enough to feel bad to ask our parents but still the health should be our first priority and we should have food regularly though I know how it sucks to have mess food. To add the nutrients to our diet we should buy fruits occasionally and have it.
Drink lots of water
Water is the most abundant and needful resource for our body so drinking a lot of water puts an end to a lot of toxic production in our body. There is a lot of toxification inside our body when we are going through negativity in our day to day life and also running for classes and assignments may make our body dehydrated so we should drink water on a daily basis.
Have a "ME TIME"
We try very hard to fit in all the time with our bunch of college friends that we forget the real aspects of ourselves. So, each one of us deserve some quality time with real ourselves. Have something tasty alone that you like and that makes you feel best in yourself. Look at mirror and admire yourself. It may sound crazy but it always makes you feel better to look at yourself thinking about you at the mirror.
Go Crazy sometimes
It may sound stupid but we all love the craziness within us when we least care about the world right! It is the best feeling to shut the door and dance and sing like you are your favourite person. It also makes us realise the innocent side of us and relish the flavour of your childishness. You can sometimes make faces to the mirror and it will surely make you burst into the fits of laughter. You can talk to the plants or your pets about your secrets as they are always safe with them.
We all go through hard times in life but there are things that I did to go mentally stronger everyday and I hope you will grow stronger, healthy and above all happy following the above tips.
I am a young passionate writer who loves putting her feelings and experiences in words.
Article source:
https://articlebiz.com
This article has been viewed 93 times.
Rate article
This article has a 3 rating with 1 vote.
Article comments
There are no posted comments.