Use These 8 PPC Ad Platforms To Quickly Build And Scale Your Business
Author

Dan King

Published

February 11, 2023

Word count

673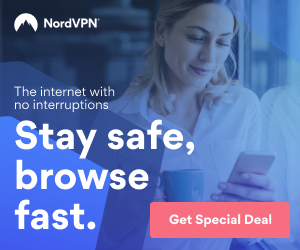 PPC (pay per click) advertising is one of the fastest ways to get a lot of traffic to your website.
You can literally put an ad up right now and start receiving traffic within a few minutes to an hour or so. And if you put up several ads (perhaps across several PPC venues), you can quickly create a flood of targeted traffic.
Now before I tell you some great places to find this type of advertising, let me quickly explain how it works…
First off, PPC ads are the ads you see alongside the regular search engine results in Google, Yahoo! and other search engines. These PPC ads also appear on major websites, such as on Amazon.com. Many small website publishers also allow your PPC ads to appear on their websites.
Tip: If you're using a service like Google AdWords, you can opt out of this "content network" and instead just have your ads appear alongside the regular search engine results. My recommendation is to test to see which venue works best for you.
What you'll need to get started is a short ad (generally one short headline and two short lines of text) and a landing page (this is where your prospects land after they click on your ad). Your landing page may be a newsletter subscription page or perhaps even a product sales page.
The other thing you need is a list of keywords you can "bid" on. These keywords are the words your target market is actually using to find information about your products or services in the search engines.
Example: If you're selling dog supplies, then your keywords might include:
Nylon dog leashes, Leather dog collars, Dog food bowls
You might narrow it down even further with more specific keywords, like:
-Books about miniature poodles
-Clippers for cocker spaniels
-[brand name] dog clippers
And best of all, you might choose "buying" keywords, which indicate your
prospect is close to buying something:
-Buy leather dog collar
-Dog collar free shipping
-Review [brand name] dog collar
-Compare leather dog collars
-Discount dog collars
-Cheap dog collars
While different PPC search engines work in slightly different ways, in general your per- word bid amount helps determine where your ad will appear in the search results. That is, the higher you bid, the better your ad's position in the search results (or in the content networks).
Tip: Some PPC venues like Google AdWords also factors in how well your ad performs. So the better your add CTR (click through rate), and the higher your bid amount, the higher your ad will appear in the results.
When someone clicks on your ad, you then pay an amount equal to or less than your bid amount. So if you bid 25 cents per click, you'll pay up to that amount each time someone clicks on your ad.
Now, if you've never done this before then you'll need to come up with an ad and a list of keywords.
Here are two choices:
Look them up yourself using the PPC service's tools or a tool like WordTracker or the Google Keyword Tool.

Hire a keyword researcher to do it for you. You can find this person through Upwork.com, Guru.com, http://www.Freelancer.com or a similar freelancer site.
Below I've listed some of the more popular PPC venues.
Tip: You can also find more niche-specific venues by searching for your niche keywords alongside words like "ppc advertising."
Example: "dog ppc advertising."
Here are some popular PPC services:
· Google AdWords (The 800-pound Gorilla)
· Facebook
· Bing Ads
· LinkedIn
· Instagram
· Yahoo! Search Marketing
· Advertise
· Bidvertiser
Tip: Need more general PPC services? Search for "PPC advertising" or "PPC search engines" in Google. Or just skip all of this and hire a PPC management service to do all the work for you…
Bottom Line
You can grow and scale your business really quickly with ppc advertising. And these 8 platforms will help you get started on the right note!
This article has been viewed 268 times.
Rate article
This article has a 5 rating with 1 vote.
Article comments
There are no posted comments.