The Best Outbound Calling Software for Businesses
Author

Justcall

Published

January 17, 2023

Word count

646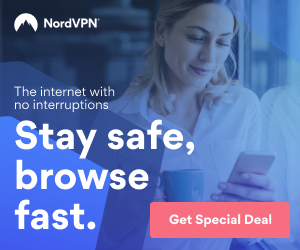 The Best Outbound Calling Software for Businesses
Outbound calling remains one of the most powerful and effective marketing strategies for businesses. The only problem is that it has been a bit of a challenge for businesses to get the most out of their call campaigns.
Whether you operate a B2B or B2C business, it's essential that you have access to tools that will help your business stand out from competitors. Outbound calling software can be challenging to implement and comes with many different variables to consider, but once you get the hang of it, it can be an incredibly helpful tool in connecting with prospects and building relationships.
This blog article is designed to cover everything you need to know about using outbound calling software for your business. Check out these insights on what is outbound calling software, How to Use Outbound Calling Software, Why Should Businesses Use Outbound Calling Software?, and then read our recommendations on the best outbound calling software for your business.
What is an Outbound Calling Software?
Outbound calling software is a type of software that allows users to make phone calls to a list of contacts automatically. It is often used for telemarketing, customer service, and lead generation. It typically includes features such as automated call dialling, call recording, and call analytics. Some outbound calling software also includes additional tools such as lead management, appointment scheduling, and email integration. It can be used by companies of any size and can be integrated with other software, such as CRM systems.
How to Use Outbound Calling Software?
To use outbound calling software, you will typically need to follow these steps:
Import or create a list of contacts: You will need a list of contacts that you wish to call. This list can be imported from a spreadsheet or other file, or you can manually enter the contact information into the software.

Configure the software: Once you have your list of contacts, you will need to configure the software to suit your needs. This may include setting the number of simultaneous calls, configuring call scripts, and setting the hours during which calls can be made.

Start the calling campaign: Once the software is configured, you can start the calling campaign. This may involve pressing a button to start the calls, or scheduling calls to be made at a specific time.

Monitor the progress of the campaign: While the campaign is running, you can monitor the progress by viewing reports and statistics on the number of calls made, answered, and completed.

Analyze the results: After the campaign is complete, you can analyze the results by reviewing the call data and statistics. This can help you identify patterns and make improvements to your outbound calling strategy.
Note that specific instructions may vary depending on the software you are using, and it's always recommended to check the software's documentation or support page for more information.
Why Should Businesses Use Outbound Calling Software?
Businesses should use outbound calling software because it can help them to:
Improve productivity and efficiency by automating and streamlining the call process.

Enhance customer engagement by providing personalized and targeted communication.

Increase sales and revenue by reaching more potential customers and closing more deals.

Track and analyze call data to gain insights into customer behavior and preferences, as well as to improve call strategies.

Scale their outbound calling efforts without needing to hire additional staff.

Integrate with other tools like CRM, Helpdesk, Email, SMS and more to have a 360 view of the customer.

Improve customer retention by staying in touch with customers and addressing their concerns in a timely manner.

Provide training and support for the sales team to improve their call quality and effectiveness.
Please note that some of the features and benefits may vary depending on the software you choose.
Top 5 Outbound Calling Software?
JustCall

Cloudtalk

Aircall

Ringcentral

Five9
This article has been viewed 317 times.
Rate article
This article has a 5 rating with 1 vote.
Article comments
There are no posted comments.