The GIG Economy and African Youths
Author

Charles G. Kpan, Jr.

Published

February 16, 2023

Word count

1,154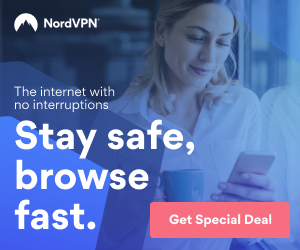 Introduction
The gig economy, characterized by short-term contracts or freelance work as opposed to permanent jobs, has become a major trend in the global labor market. In Africa, this trend has the potential to have a significant impact on the lives of young people.
Advantages of GIG Economy
One of the main benefits of the gig economy for African youth is increased access to employment opportunities. With a high youth unemployment rate, many young people in Africa struggle to find stable, long-term jobs. The gig economy, however, provides a way for them to earn a living through short-term or freelance work. This can be especially beneficial for young people in rural areas, who may not have access to the same job opportunities as those in urban areas.
Additionally, the gig economy can also provide a way for young people to gain skills and experience that can help them in the long-term job market. The gig economy often involves working on a project-by-project basis, which can expose young people to a variety of industries and roles. This can help them to develop a diverse skill set, making them more attractive to potential employers in the future.
Furthermore, the gig economy can be a way for young people to become entrepreneurs. With the ability to work on their own terms, young people can start their own businesses and become self-employed. This can provide them with a sense of independence and can also have a positive impact on the local economy.
Introduction of GIG Economy to the world
The gig economy has been around for many decades, but it has become more prevalent in recent years due to technological advancements that have made it easier for people to connect and do business with each other. Some of the key players and companies that have been instrumental in the growth of the gig economy include:
• Uber: The ride-sharing giant, which was founded in 2009, has been one of the most successful companies in the gig economy. It has revolutionized the way people think about transportation and has inspired many other companies to start similar services.
• Airbnb: Founded in 2008, the home-sharing platform has been a major contributor to the growth of the gig economy by enabling people to rent out their homes or apartments to travelers.
• TaskRabbit: This platform, which was founded in 2008, allows individuals to outsource small jobs and tasks to freelancers in their local area.
• Upwork: This platform was launched in 2015, it is one of the largest freelancing platforms where individuals can find work and businesses can find talent for a variety of projects.
• Fiverr: This platform was founded in 2010, It is an online marketplace for freelance services.
These companies and platforms have been instrumental in popularizing the idea of the gig economy, connecting people with jobs and services, and making it easier for individuals to find work on a project-by-project basis
Here are some opportunities the GIG Economy poses for African Youths
Online Coaching & Consulting: With the many industrial and Economic instabilities in the world, there is a growing need for Career Coaching and Consulting among young Africans. Young people who are skilled in these areas can offer their services through the GIG Economy and benefit financially from their expertise.

Branding & Graphic Design: With the rising importance of corporate building, and the significance it has on businesses, there is an increasing demand for young people who are skilled in Graphic Design and Branding. With the GIG Economy infrastructure, many young Africans could offer their services online. CYGEC IT SOLUTIONS INC. is one youth-led company that offers affordable and professional Graphics & Branding Services in Liberia and clients all over the world.

E-commerce: The World is gradually moving to a point where E-commerce may be the only form for people to purchase products. In the past years, many traditional businesses have integrated online purchasing and this is a rising opportunity for African Youths. With E-Commerce in the GIG Economy, they don't need to have the product but can market products for companies using their E-Commerce platforms. EZEE MARKET, an E-Commerce business in Liberia, is one of the leading online purchasing platforms in the country and it's solely operated by Liberian Youths.

Freelance Writing and Content Creation: The Internet and Social Media are built upon content availability, and there has been an increasing need for content across the World Wide Web. Young Africans can make use of this opportunity to market themselves.

Ride-sharing: Platforms such as Uber and Bolt allow individuals to become drivers and offer ride-sharing services to passengers. This is another form of Self Employment for African Youths
Disadvantages of GIG Economy
On the other hand, the gig economy also presents challenges for African youth. One of the main challenges is the lack of job security and benefits that come with traditional employment. Many gig economy workers lack access to benefits such as health insurance and retirement savings plans, which can have long-term consequences for their financial well-being. Additionally, gig economy workers can be unstable, with fluctuations in income and a lack of guaranteed work.
Another challenge is the lack of regulation in the gig economy. Many gig economy companies are not subject to the same labor laws as traditional employers, which can lead to exploitation and mistreatment of workers. This is particularly problematic for young people, who may not have the same level of knowledge or experience as older workers when it comes to protecting their rights.
"The potential for gig platforms to provide a source of consistent work and centralized governance and support is even more exciting in Africa where platforms can leapfrog informal economies." The Foresight Africa 2019 report
Conclusion
According to the African Development Forum Report, Around 80% of young people in Sub-Saharan Africa work in the unorganized sector, where they confront a variety of difficulties like low pay, job insecurity, and irregular hours. Because many young people in Sub-Saharan Africa cannot afford to not work, they accept any job they can find to make a livelihood, resulting in low unemployment rates. People work in a variety of occupations and own small enterprises, whether or not they are entrepreneurial. This demonstrates unequivocally that addressing employment difficulties in Sub-Saharan Africa involves more than just creating opportunities in the unorganized sector. It is crucial to help the informal sectors become more formalized and unlock their untapped potential. The gig marketplaces can greatly assist governments in gaining from unregulated industries.
The gig economy can have a significant impact on the lives of African youth, providing increased access to employment opportunities, skills development, and entrepreneurship. However, it also presents challenges such as a lack of job security and benefits, lack of regulation, and exploitation. To ensure that the gig economy benefits as many young people as possible, there is a need for policies and regulations that protect the rights of gig economy workers and provide them with the same benefits as traditional employees.
Charles G. Kpan, Jr. holds a Bachelor of Science Degree in Information Technology from Blue Crest University, Liberia majoring in System Infrastructure Management and Network Engineering.
He is the Managing Director of CYGEC IT SOLUTIONS INC. a multi-operational company that provides affordable and scalable IT services.
Article source:
https://articlebiz.com
This article has been viewed 221 times.
Rate article
This article has a 5 rating with 1 vote.
Article comments
There are no posted comments.