Fire Safety Law - Fire Risk Assessment as required by The (Fire Safety) Order 2005
Author

M Bradley

Published

February 20, 2023

Word count

502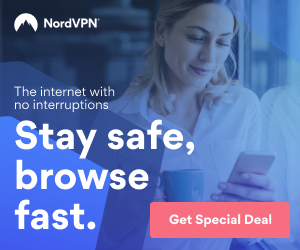 A fire risk assessment is a legal requirement and is about fire safety. The Regulatory Reform (Fire Safety) Order 2005 which applies in England and Wales, states the fire risk assessment must be suitable and sufficient, to be reviewed regularly and to make changes if this is necessary, if there are changes in the processes or personnel, or if the premises are altered. The Order states to record the significant findings of the fire risk assessment if five or more people are employed, a licence under an enactment is in force, or if there is an alterations notice requiring this.
A fire risk assessment is a detailed examination of a premises and the activities carried out there to determine the source and likelihood of a fire starting that could cause harm to life especially those who are more vulnerable. The fire risk assessor will look at the fire protection and preventive fire measures to ensure the fire risk is as low as is reasonably practicable.
A comprehensive fire risk assessment covers persons and building information where relevant persons on the premises and building details are considered.
It covers fire hazards and will involve identifying sources of ignition (e.g., sparks, hot surfaces, friction, static electricity, chemical reaction), sources of fuel (e.g., flammable solids, flammable liquids, liquefiable solids, flammable gases) and sources of oxygen (all around us, additional sources of oxygen) and the consequences if these three elements combine.
It covers persons at risk and should consider persons who are more vulnerable such as the elderly, the young, and persons with mobility and/or cognitive impairment.
It covers fire protection on the premises and should consider fire fighting facilities, fire extinguishers, fire alarm system, fire hoses, fire sprinkler systems etc.
It covers means of escape from fire for persons to provide safe evacuation.
It covers risk level of the premises where the risk of fire and the likelihood and possible severity of harm to life from fire, including how fire spreads by convection, conduction, or radiation should be considered. Such fire hazards need to be removed if reasonably practicable to do so, if they are unable to be removed, then reasonable measures must be taken to reduce them and the risk of fire. The adequacy of the existing control measures in place should be considered and the risk of fire and harm to life should be reduced by planning and implementing further control measures if needed.
It should include the significant findings and to be recorded. It should include actions that may be required, by whom and a timescale. Any instructions and training requirements of staff, the written evacuation plan and the measures in place to prevent fire should be included.
Frequent reviews are required. The fire risk assessment must be reviewed regularly and changes made if this is necessary, if there are changes in the processes, personnel or the premises are altered.
Independent Fire Risk Assessments Ltd are a fire risk assessment company and conduct comprehensive fire risk assessments at competitive prices.
We are an INDEPENDENT Fire Risk Assessment Company. We provide competitively priced Fire Risk Assessments for all business sectors and landlords. Keep your business, your employees, your customers and your reputation safe by complying with Fire Safety Law. We have no affiliation with a fire protection company or fire safety company so we will not sell you fire safety products or service contracts you dò not need.
ALWAYS competitively priced. BOOK NOW.
Visit: https://www.independent-fras.co.uk/
Article source:
https://articlebiz.com
This article has been viewed 308 times.
Article comments
There are no posted comments.