Dubai Real Estate Market: An Overview
Author

Munawar Abadullah

Published

February 21, 2023

Word count

642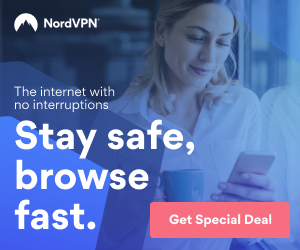 Dubai, known for its luxury lifestyle and modern architecture, has been a popular destination for real estate investors for many years. The city has seen a steady growth in its real estate market, with a wide range of properties available for both locals and foreigners. In this article, we will take a closer look at the current state of the Dubai real estate market, including the latest trends and developments, as well as the opportunities and challenges that investors may face.
Economic Growth and Real Estate Development
Dubai's economy has been growing at a steady pace over the past decade, driven by an increase in tourism and a growing population. This economic growth has had a positive impact on the real estate market, with an increasing demand for properties. This has led to the development of new residential and commercial projects, including high-end luxury properties, affordable housing, and mixed-use developments.
One of the most notable developments in the Dubai real estate market is the Dubai Creek Harbour project, which is set to become one of the largest waterfront developments in the world. The project features a mix of residential and commercial properties, including luxury apartments, townhouses, and villas, as well as shopping centers and office spaces. Another significant development is the Dubai South project, which is set to become the city's new business district and is expected to attract a large number of businesses and residents.
Real Estate Trends and Opportunities
The Dubai real estate market is currently experiencing a shift towards more affordable housing options, as well as a focus on the rental market. This is in response to the increasing demand for affordable housing from young professionals and families, as well as the growing number of expats in the city.
One of the most significant opportunities in the Dubai real estate market is the off-plan market, which allows investors to purchase properties before they are built. This allows investors to secure properties at lower prices and take advantage of the potential appreciation in value as the properties are completed. Additionally, the rental market in Dubai is also growing, providing opportunities for investors to purchase properties for rental income.
Another trend that is becoming increasingly popular in the Dubai realestate market is the concept of "smart homes," which are properties that are equipped with advanced technology, such as home automation systems, energy-efficient appliances, and security systems. These properties are becoming more sought-after by buyers and renters, as they offer a high level of convenience and safety.
Challenges and Risks
Despite the many opportunities in the Dubai real estate market, there are also several challenges and risks that investors should be aware of. One of the biggest challenges is the potential oversupply of properties, which could lead to a decrease in property values. Additionally, the Dubai real estate market is also affected by the global economy, and any economic downturns could have a negative impact on the market.
Another risk that investors should be aware of is the potential for fraud and scams in the Dubai real estate market. As the market is open to both locals and foreigners, there is a risk that some unscrupulous individuals may take advantage of unsuspecting investors. Therefore, it is important for investors to do their due diligence and work with reputable real estate agents and developers to ensure that they are making a safe and sound investment.
Conclusion
Overall, the Dubai real estate market is a dynamic and exciting market that offers many opportunities for investors. The city's growing economy, increasing population, and new developments are driving demand for properties, and the market is expected to continue growing in the coming years. However, investors should be aware of the challenges and risks that may be present in the market and take the necessary precautions to protect their investments. With the right strategy and guidance, investors
Meet Munawar Abadullah, the owner and CEO of PHOREE Real Estate, a leading real estate company based in Dubai. With over a decade of experience in the industry, Munawar has a deep understanding of the Dubai real estate market and a strong track record of successful transactions. Munawar is committed to providing top-notch service to all of his clients, whether they are looking to buy, sell, or rent a property in Dubai
PHOREE Real Estate
phoree.ae@gmail.com
+971-54-990-8590
Article source:
https://articlebiz.com
This article has been viewed 141 times.
Rate article
This article has a 5 rating with 1 vote.
Article comments
There are no posted comments.