The Future is Quantum on a psychic level.
Arts & Entertainment → Books & Music
Author

Robin G Howard

Published

March 13, 2023

Word count

585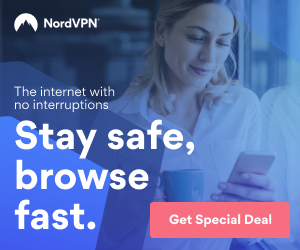 YOU are born into the PHYSICAL TURMOIL of a NORMAL LIFE.
Your life is quite average; you have a home and a job and go on holiday yearly. You see everything around you with the five senses given at birth. Moving about in winter, you use heavy warm clothing and lighter fabrics in summer. As you age and move through life, the environment is somewhat second-nature in perception. You are educated and discern the difference between right and wrong, good and bad. Being both minuscule and inadequate, history is limited to approximately 3000 years, offering fairytale transcripts of human genesis.
YOU are now entering a NEW ERA of QUANTUM LIFE.
The advent of new AI quantum computers offers a new perception. Scientists discover the invisible energy to human eyes through a specially made prism structured through the formulae of quantum entanglement. The incredible ethereal powers that surround objects and living entities. The striking force differs in both life and the simulation. The universe simulation is a self-perpetuation of creation and destruction. Nature is the thread of life, a force around every living entity. Within the correct environment, nature becomes active on rocky structures throughout the simulation and is carried inertly on comets and other objects through space-time to find a living atmosphere. The quantum power of gravity is seen as fast swirling clouds pulling down into the planet's surface. In space, the clouds move slowly into the moon's structure while churning in orbit against the Earth's gravity.
Every human entity has a strange luminous glow around the brain position that stretches at times down the body. The brightness is the metaphysical link to the physical brain, a link to the inner self or the soul. This sixth sense allows all humans to become aware of the interconnection to the other non-physical parts of the universe. Travelling mentally in time, forward and backwards, and forming an energy mirror body. On a quantum journey, our control of this travel is extremely limited to a higher entity as the DNA in our system is not programmed for us to command. Moving into one of the multiverse's existences is only possible with authority. As our DNA improves, the human mind will revert to a superposition allowing mental travel to all parts of the simulation, moving light-years in seconds. Movement in the material universe will be limited and confirmed by the physical vibratory scales to be discovered.
All animals have the same quantum of light as a bearer of life; only in their case, the instinctive senses heightened to give protection. A different sixth sense to that of humans. Everything that lives and grows is nature, life. Trees, plants. Grass, flowers, and vegetables can all be visible with a quantum glow. If the conditions of the atmosphere do not suit nature, then it will not perform and will lay dormant in microscopic form. Once all the senses are activated, a new you will appear with a completely different mindset and awareness. Your understanding will no longer be confined to banal thinking but to a new dynamic perception of the future and past.
YOU are AMAZED and GRATIFIED being able to see what nobody has for thousands of years, the hidden quantum science of life and the cosmos.
This is also the psychic preview for author Robin G Howard's 8 book series of Jim Long's quantum space agent. YOU will not want to miss this explanation of who we are, where we came from, and our purpose.
This article has been viewed 293 times.
Article comments
There are no posted comments.