Buying A Distressed Property
Author

Paul Porvaznik

Published

March 19, 2023

Word count

487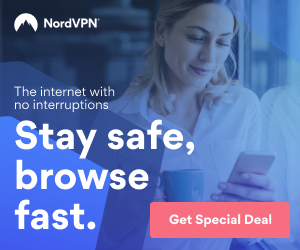 Buying a distressed property can be a great way to save money on a real estate investment, but it can also be a risky endeavor. Distressed properties are those that are in some kind of financial or physical distress, such as foreclosure, short sale, or damage from natural disasters or neglect. Here are some steps to follow when considering buying a distressed property.
Research the market
Before you start looking for distressed properties, it's important to research the local real estate market. Look for areas with a high number of foreclosures or short sales, as these are good indicators of where you're more likely to find distressed properties. Also, check for the average price of properties in the area and compare it to the price of distressed properties to see if you're getting a good deal.
Find a reputable agent
Working with a reputable real estate agent who has experience dealing with distressed properties is key. They can help you find properties that meet your criteria, negotiate with sellers, and guide you through the purchasing process. Look for an agent who is knowledgeable about the local market and has a good track record of successful deals.
Get pre-approved for financing
Getting pre-approved for financing is important because it shows sellers that you are a serious buyer and can afford to purchase the property. This will also give you a better idea of how much you can afford to spend on a property and what type of financing you can obtain.
Inspect the property
Distressed properties often require a lot of repairs and renovations, so it's important to get a thorough inspection done before making an offer. This will give you a better understanding of the property's condition and any potential repair costs. It's also a good idea to get quotes from contractors for any necessary repairs.
Make an offer
Once you've found a distressed property that you're interested in, it's time to make an offer. Work with your real estate agent to determine a fair price based on the property's condition and the local market. Be prepared to negotiate with the seller, as they may have other offers or be hesitant to accept a low offer.
Close the deal
After your offer has been accepted, it's time to close the deal. Make sure you have all the necessary paperwork in order and be prepared to pay any closing costs associated with the purchase. It's also important to have a plan in place for any necessary repairs or renovations.
In summary, buying a distressed property can be a smart investment, but it requires careful research, preparation, and due diligence. Working with a reputable real estate agent, getting pre-approved for financing, and conducting a thorough inspection are all essential steps in the process. With a bit of patience and persistence, you can find a distressed property that's both affordable and has the potential for a good return on investment.
Paul Porvaznik is the Broker/Owner of White Stone Realty and is an expert on locating distressed properties throughout the state of Florida.
https://articlebiz.com
This article has been viewed 174 times.
Article comments
There are no posted comments.