Dj B-Shek: The Desi Music Sensation Rocking Nightclubs in UAE
Author

Abu Dhabi Nightlife

Published

February 23, 2023

Word count

490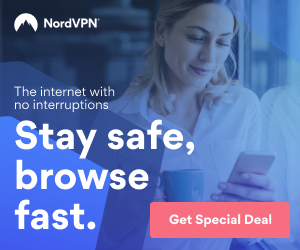 B-Shek is a prominent name in the world of music entertainment in Abu Dhabi, UAE. He has gained a lot of popularity due to his exceptional skills in playing Desi music, making him one of the most sought-after DJs in the region. He has built a reputation for himself through his energetic performances, which have left many music enthusiasts in awe.
Based in Abu Dhabi, DJ B-Shek has become a household name due to his mastery of Desi music, which he mixes with other genres such as electronic dance music (EDM), hip-hop, and R&B, among others. His unique style of music has gained him a significant following, making him a favorite among club-goers and music lovers alike. With his expertise in creating a vibrant atmosphere, he has played at some of the most popular nightclubs in Abu Dhabi & Dubai
It's worth mentioning that DJ B-Shek is not only a talented performer but also a certified professional. He completed his education in music production and DJing from some of the most reputable institutions in the UAE. He is a certified professional DJ from SAE Dubai and Lemon academy, which are well-known for their high-quality music education programs. Additionally, he is also a certified sound producer from Berklee Abu Dhabi, which is a globally recognized music school
Apart from his club performances, DJ B-Shek is also a popular choice for private events such as weddings, corporate events, and other parties. He has gained the trust of UAE's leading event organizers, who regularly invite him to perform at some of the biggest events in the region. His ability to read the crowd and create an engaging atmosphere has made him the go-to DJ for many event organizers in Abu Dhabi and beyond.
One of the reasons why DJ B-Shek has become so successful is his excellent online presence. He is available on most social media sites, such as Instagram, Twitter, and Facebook, where he regularly updates his followers about his upcoming events and performances. Additionally, he is also available on popular music streaming apps such as Spotify and SoundCloud, where he has amassed a significant following due to his exceptional music mixes.
In conclusion, B-Shek is a certified professional DJ who has made a name for himself in Abu Dhabi's music scene. His unique sound, which blends various genres of music, has helped him to become one of the most loved and famous DJs in the capital of UAE. His ability to connect with his audience and his energetic performances have earned him a loyal following of fans who eagerly await his next set. Whether it's in nightclubs, bars, or private events, B-Shek's versatility and adaptability have made him a popular choice for various types of events
His success is a testament to his exceptional skills, hard work, and dedication to his craft. If you're looking for an unforgettable music experience in Abu Dhabi, be sure to check out DJ Bshek's performances.
B-Shek is a Dj based in UAE. Please contact djbshek@gmail.com for all your event requirements.
Article source:
https://articlebiz.com
This article has been viewed 305 times.
Rate article
This article has a 5 rating with 4 votes.
Article comments
Rohit · 7 months ago
He is an amazing artist ! Love his show
---