What You Need To Have Before Graduating College
Reference & Education → College & University
Author

Madame Iris Lady Creole

Published

March 21, 2023

Word count

643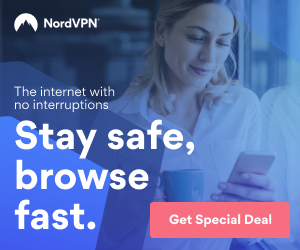 A Professional Online Presence
Many college graduates do not have a good online presence. They assume that when they graduate, all they need to do is send out resumes and cover letters. Imagine being lumped into a resume pool of hundreds, if not thousands of college graduates with no way of distinguishing yourself from the rest. How are you going to stick out? Many employers do an online search to see whether or not they want to hire potential candidates. Wouldn't it be nice if they knew a little more about your professional identity?
LinkedIn:
If you don't have an online LinkedIn profile, what are you doing? Almost every reputable company is represented by a LinkedIn profile. LinkedIn is also one of the main sources for recruiting new professionals and offers not only networking opportunities, but skill-based training. Be sure to utilize the post section for professionally based photos, articles and websites.
WordPress/Weebly/Blogger
If an employer ever has any questions about your competency level and writing skills, blogs are a good way to show that you're the right candidate for the job. Write about your career journey and what you've learned during your education at your college or university.
Twitter
Twitter is a good way to interact with other professionals worldwide. Almost every networking event that I have attended has used Twitter for communication of new facts, contests, or recognition of key individuals.
Instagram
Always have a professionally based Instagram feed. The world is very visual—you can write about your experience, but photos help people visualize who you are.
YouTube
A good way to show future employers and potential clients that you understand the field that you are in or are pursuing is to teach other people about your desired field. Remember: Never brand yourself as an expert for legal reasons.
A Good Resume
A good resume speaks volumes to your professionalism and experience. A resume should include a short summary of what you are looking for, your work experience, education, community service and organizational involvement. Be sure to include links to your LinkedIn.
A Portfolio Of Work
A portfolio can consist of various elements, depending on the field you are looking to join. If you're going into a field that requires a lot of writing, be sure to include writing samples. If you're going into an engineering field, document your experience and measurable results.
A List Of Desired Niches
Within every field there are niches that surround it. For example, there are different types of engineers and for each type of engineering field, there are various types of companies that specialize in different products, services, or valuations. Learn the types of companies and organizations surrounding the career field you are wanting to pursue.
A Good Understanding Of Hierarchy Levels
Understanding corporate tiers will help you know what types of career positions to apply for and who to contact for potential opportunities. Hint: Don't contact anyone above a director level unless you are designated to do so.
What are the general corporate tiers?
Chief Executive Officer (CEO)
Chief Operating Officer (COO)/Chief Technology Officer (CTO)/Chief Financial Officer (CFO)
President
Executive President
Senior Vice President
Vice President
Associate Vice President
Senior Director
Associate Director
Middle Manager
Other Employees
Business Cards
If you attend networking events, business cards are an absolute must when seeking potential employment or expanding your client base. If you don't want to buy premade business cards because of cost efficiency, try making your own business cards with blank cards and sticky labels.
A Ethical Base
Having a good ethical base helps in so many ways that you could never imagine. Always think along the lines of professionalism and humanity. Know what you are entitled to and this is a means of career advancement free of legal woes and unfair treatment.
This article has been viewed 252 times.
Rate article
This article has a 5 rating with 3 votes.
Article comments
There are no posted comments.