Why Getting Married in Miami is one of the Best Wedding Locations in the U.S.
Travel & Leisure → Travel Tips
Author

Bruce Scher

Published

March 2, 2023

Word count

575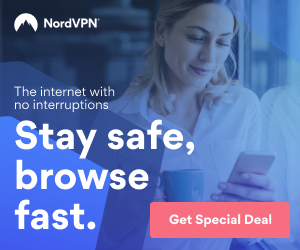 When seeing or hearing the word Florida it immediately conjures up sunshine and beaches. Miami remains warm all year long. For more information on Miami Beach weddings and vow renewals, visit: http://weddingministermiami.com. In the Winter, Spring, and Fall seasons, the average temperature is in the high 70's, and in the summer months the mid-80"s. And with its tropical climate, it's a great alternative to the Caribbean and Mexico if you prefer staying in the U. S. No passports are required, and more frequent flight times are available.
Miami Beach offers you 35 miles of pristine sandy beaches, for viewing the Atlantic Ocean's waves breaking on the shoreline, with plenty of room to stretch your blanket out. And you'll love seeing our iconic hand-painted lifeguard stations in South Beach. A beach wedding is an ideal option to an indoor venue. And if you do prefer an outdoor wedding, you might consider Bayfront Park in South Beach overlooking Biscayne Bay.
And don't forget to visit Ocean Road in South Beach. It runs parallel to the beach and is closed to car traffic, making it a perfect place to walk, bike, run, and scoot all the way up to Adventura a community 10 miles away. You must make time to visit South Pointe Pier, located at 1 Washington Avenue. The pier was recently renovated in 2014 and the city spent $5 million lengthening the pier to 450 feet, with spectacular views of the Bay on the right and the beach on your left. There are seating areas making it a great spot for an outdoor picnic. Bathrooms are nearby.
Another area you must see is the Art Deco Historic District, located on Ocean Drive between 5th Street and 23rd Street. A popular style that began in Paris and started here in the 1930's the nation's largest concentration with over 800 just in the South Beach area. Known for its sleek architectural design with vibrant colors and curves.
Another advantage of weddings in Miami is honeymoons in Miami. It's a great one-stop location to cover all your bases. And please remember Miami is the largest port in the country, so you can consider a cruise for your honeymoon.
For your dining choices, Miami has an abundance of fine restaurants, roof-top bars, and nightclubs you'll love spending time in. And consider a local sunset walking food tour offering international cuisines.
If you have any questions, comments, or suggestions, contact Bruce at; bruciebruce02@gmail.com or phone/text; 917-576-8970 or visit; http://weddingministermiami.com
For more information on Miami Beach tourism please visit;
https://www.miamibeachfl.gov/visit-miami-beach/
https://travel.usnews.com/Miami_Beach_FL/
https://www.travelandleisure.com/travel-guide/miami
https://www.cntraveler.com/destinations/miami
https://www.miamiandbeaches.com/
https://www.getyourguide.com/miami-l176/miami-south-beach-sunset-dinner-guided-tour-t420385/?partner=true
https://www.viator.com/tours/Miami/South-Beach-Sunset-Dinner-Tour/d662-348479P1
https://www.tripadvisor.com/AttractionProductReview-g34439-d24046423-South_Beach_Sunset_Walking_Dinner_Tour-Miami_Beach_Florida.html
https://www.expedia.com/things-to-do/south-beach-sunset-walking-dinner-tour.a5297875.activity-details?endDate=2023-03-02&location=South%20Beach%2C%20Miami%20Beach%2C%20Florida%2C%20United%20States%20of%20America&rid=6138745&startDate=2023-02-16
https://www.eatwith.com/events/54758?date=2023-02-18
https://www.airbnb.com/experiences/3764643?location=South%20Beach%2C%20Miami%20Beach%2C%20FL¤tTab=experience_tab&federatedSearchId=6e6e796b-a2e5-424a-83b6-fcbd56e59405&searchId=b03d77ed-1901-4232-b6fb-bba7d64f99a1§ionId=db45ba3d-e8fe-4b29-b05b-e85c9f4cb347
Bruce Scher is friendly and experienced and is our head tour guide.
MiamiBeachwalking tours.com should be your preferred choice, their tours showcase the best foods, attractions, culture, and walking all in one tour.
Miami Beach's most knowledgeable walking tour guide. He knows all the best restaurants and bars, the best shopping venues, historical sites, parks, and more. Specializing in food tours but also offering general sightseeing tours of the city.
Article source:
https://articlebiz.com
This article has been viewed 242 times.
Article comments
There are no posted comments.