Home Decorating Tips To Make Your Home Sell FAST!
Author

Jaeda Davis

Published

April 1, 2023

Word count

786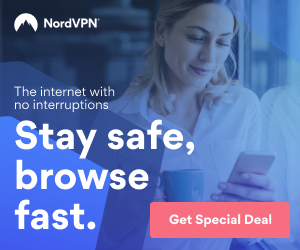 Decorating your home can make it more attractive to buyers, therefore making it sell faster. However, when you're decorating, you have to be aware that not everyone has the same taste. If your favorite color is orange, painting your walls orange might not be the best idea.
On the other hand, it is impossible to cater to every prospective buyer since everyone has their own taste. You want them to be able to imagine themselves living in your home and you only have a few seconds to create that first impression when the buyer sees your home.
Want to know how to create that amazing first impression? Here are 7 decorating tips to make your home sell faster!!
Declutter
The first and most crucial way to make your home look appealing to prospective buyers is to declutter. This might look overly simplistic and may even be disregarded, but you'll be amazed at how the beauty of your home manifests in all its glory when the old, unused, and disorganized items are out of the way.
Remove old items, personal ornaments, photo frames, and whatever makes the room crowded. When there are too many personal and decorative materials, it can be hard for buyers to imagine themselves in the space.
Pay special attention to your curb appeal
The exterior is the first part prospective buyers will see as they approach your home, so you want it to be as appealing as can be. You might want to replace or repaint your garage door if it's looking drab. If the grass needs to be mowed, please do so and keep the garden tidy.
Knowing how dusty Arizona can be, your exterior walls may need a fresh coat of paint and your roof a good wash.
Ensure the entrance area and porch also look as inviting as possible. Investors may have a different opinion about ran down homes, but most homebuyers are looking for a turnkey home that they can move into and not have to immediately worry about repairs.
Paint with neutral colors
Bold colors and patterned wallpapers may not be everyone's choice. When decorating your home for sale, it's best to go for white or neutral colors such as gray or beige.
Neutral colors can make your home feel more modern and spacious, and it's easy for the buyer to imagine transforming a neutral space into whatever they have in mind.
Do a deep Clean
This may not seem like a decorating tip to make your home sell fast, but as I've mentioned, removing what's unwanted can make the space a lot more desirable. So you want to deep-clean the kitchen, bathroom, floors, and every other heavy-use area so that the entire home is spotless and fresh. Remember, a clean home will look new, which may increase its resale value.
Create more space
One decorative tip to make your home sell fast is to create the illusion of a bigger space. Aside from using neutral colors, arranging furniture against the wall rather than at the center of the room can make your living room appear more spacious. While adjusting your furniture, make sure you don't block pathways. If the view into a room is blocked, the space may look cramped.
You could also remove curtains to help bring in natural light and add mirrors that would help reflect that natural light!
Make your home smell nice
A sweet-smelling home creates an inviting appeal as you walk into it. Of course, no one enjoys walking into a smelly home.
Especially when you have pets, consider getting scented candles and essential oil diffusers. You should keep the pets out when a prospective home buyer comes for a showing.
Make repairs
Let's face it; no one wants to buy a home knowing they'll spend a lot of time and money fixing it. A single repair issue can scare away buyers. You can avoid that by making the repairs yourself.
Moreover, no amount of cleaning and decorating can mask a defective door, battered roof, or broken plumbing.
Decorating is one of the many factors involved when it comes to selling your home fast. Where you list, how you organize your showings, and the real estate agent you hire are also just as important. You want an agent who doesn't care only about closing deals but helps home buyers and sellers to achieve their dreams.
If you're looking to sell your home fast in Arizona, REALTOR© Jaeda Davis is ready to help. Aside from helping you decorate and prepare your home based on its nature and what you have in the space, I offer comprehensive assistance throughout the home-selling process.
Let's get this burden off your chest and the cash in your hands.
My name is Jaeda Davis and I am a REALTOR© in the metro Phoenix, AZ area. My goal is to support my community by helping them acquire and thrive in homeownership. There is a lot of wealth, stability and comfort that can be created by owning a home and I take pride in bringing that to families all throughout the valley. The best way to reach me is through my website at RealEstateWithJaeda.com. Submit an inquiry and I will follow up. :)
Article source:
https://articlebiz.com
This article has been viewed 174 times.
Article comments
There are no posted comments.