Would you like to have a Free House?
Author

T. Parham

Published

March 11, 2023

Word count

1,453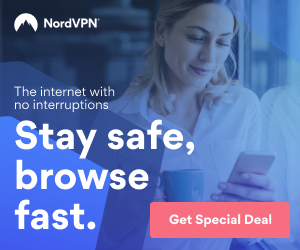 No-Down-Payment Mortgages!
Before I get to the "free house" topic, here are some corporations you may want to get familiar with:
The VA, also known as... The U.S. Department of Veterans Affairs. The VA offers a zero-down-payment loan. It does not set maximum loan amounts, though there are limits on the amount of loan the VA will guarantee. Veterans and surviving spouses who want to apply must furnish a Certificate of Eligibility, a document that verifies the borrower's eligibility and then submit the COE along with the loan application.
The VA loan program has no minimum credit score, but most VA-approved lenders have credit score requirements. Some borrowers may need to pay an upfront funding fee, which can be financed or paid in full at closing. VA home loans do not require mortgage insurance.
The U.S. Department of Agriculture (USDA)
No-down-payment loans are available from the USDA. The property must be in an eligible area, which is usually a rural area and household income must meet USDA loan guidelines. The USDA does not set a credit score requirement for USDA home loan guarantees, but applicants must show an ability to manage debt and pay bills. Sometimes the USDA offers direct loans. Inquire with them to find their lending parameters for buying a house. USDA direct loans don't have mortgage insurance but loans guaranteed by the USDA . They also charge an annual guarantee fee.
Navy Federal Credit Union
As long as you are a member of this institution, Navy Federal Credit Union offers the Homebuyers Choice Loan to first-time home buyers. This loan does not require a down payment or private mortgage insurance (PMI). An additional one-time funding fee may be added to the loan balance, but the funding fee can be waived if you agree to pay a slightly higher interest rate instead.
Adding to that short list, I recently read that Bank of America is now offering zero down payment mortgages with no closing costs for first-time homebuyers in certain Black and Hispanic neighborhoods. This is a newer program supposedly designed to decrease inequality in the housing market. Instead of a traditional credit score, first-time homebuyers will be evaluated based on their history of making timely payments for rent, utilities, phone service and vehicle insurance. As you can see the banks are still making the rules in the housing market! The new loan, launched approximately the latter part of 2022, requires no minimum credit score and no mortgage insurance, which traditional lenders usually charge when borrowers put less than a 20% downpayment on a house. A no-money-down mortgage allows you to move into a home without paying any money up front. Yes you will have to make payments on the mortgage every month, but you can at least take possession of a house for free.
There is a downside! The downside is, in most cases you will still be responsible for closing costs and other fees associated with the loan. Ask the bank or lender to give you all the fees associated with closing on the house. Also, a no-down-payment mortgage will likely result in higher monthly payments and interest rates. Since you start out with no equity in the property, it will take even longer to pay off the loan. Carefully consider your financial situation before deciding if a no-down-payment mortgage is right for you.
What a catch 22!
Is this a catch 22 situation? If you don't have the downpayment to put down on a house, what are the odds that you will be able to keep it? Even if I get a zero or no money down mortgage, I would still apply for downpayment assistance just in case I still have to pay some kind of surprise fees on my new house. The banks usually want you to have some type of skin in the deal! In this case, nothing beats a failure but a try.
You mentioned a free house earlier, how can I get one?
Tough economic times calls for drastic measures. Once approved by the lender and ready to move in, I may have to come to the hard decision to rent out individual bedrooms to tenants in order to keep the house! This could turn into a group effort. You will rely on yourself and your tenants to make payments on your house. Lets say my 3bed/2bath/2car garage house costs $200,000 total and my mortgage payments are $1,459.06 per month, including PITI (principal, interest, taxes & insurance). I may want to rent out two bedrooms, a shared bathroom with kitchen priviledges at $900 per month and the bedroom I would have used for myself goes to a third tenant at $900 per month. All total I would make $2,700 gross per month by renting rooms to tenants.
So where will I sleep?
That's a good question! I may have to convert another room, basement, attic into a bedroom or convert half of the garage into a temporary bedroom for myself and share the other bathroom with a tenant. After much thought and planning, let's say I successfully converted the attic into a small but comfortable living space, only to have yet another idea pop into my head. Everything about the attic addition went great but at the last minute, I had a major shift in thought after watching " how to" and "do it yourself" videos on YouTube.
Van conversion kits- oh my!
I thought out loud to myself and said, I own a passenger van that I can convert into a living space by purchasing a relatively inexpensive van conversion kit that has sleeping, kitchen and bathroom areas. I then convinced myself that I was confident and competent enough to make the van conversion all by myself. So now, my van will be used as both transportation and a domicile, but will be parked at my new house.
Oh by the way, the room in the attic is now rented to a fourth tenant at $700 per month, with shared bathroom and kitchen prividedges. Now my rented house grosses $3, 400 per month, times 12 months, equals $40, 800 gross annually.
My house Paid me!
Now I have the equivalence of a free house that pays me because I am using the monthly rental payments from my tenants to make monthly payments on my mortgage/ maintenance & repairs/utility payments. The remaining money, minus 10% of that amount goes into a savings account for downpayment on another future property purchase. The 10 percent is used as I see fit! By renting out the property for the entire length of the mortgage, it's possible that my tenants could pay off the entirety of my mortgage. In this instance, I will have bought my house for nothing out of pocket, as in zero dollars... meaning I got a FREE house yes!
Since I am still working at my job at a company called "The City Dump," I get to keep most of the money made from my employment. I make sure I set aside a great portion of that money for unexpected emergency expenses.
Here is another way to get a free house...
Free House-Wraparound Mortgage Example
Let's say a man named Hassan bought a zero down home several weeks ago for $200,000 with a fixed interest rate of 5%, Hassan's PITI payments total $1,459.06 each month. Hassan wants to sell the home to a buyer that has bad credit and can not qualify for a conventional mortgage. In that case, the buyer needs to have a sizeable downpayment and make a good income every month. Once the new buyer is found, Hassan will sell by using a wraparound mortgage (a wraparound mortgage is a junior loan which wraps or includes, the current note due on Hassan's property). A buyer named Habib agrees to pay $250,000 for the property with a $50,000 down payment to Hassan (Hassan is now the seller) at a 7% interest rate.
Habib sends Hassan $1,716.02 each month per their written agreement, and Hassan uses some of that money to pay off the original mortgage. Habib's interest rate is higher than Hassan's, so he makes a profit of $256.94 each month. Aside from that which was previously stated, the terms on the two loans are similar. About five years from now, when Habib refinances with a different lender to a lower interest rate, he will cash out Hassan and then Hassan can pay off his loan on that same house.
So Hassan got a free house and then seller financed the house to Habib, taking a downpayment of $50,000 and monthly payments of $256.94 per month times 12 months, equals $3,083.28 per year, times five years, totaling $15, 416.40 plus the $50,000 downpayment = $65,416.40 total in Hassan's pockets. Not only did Hassan get a free house, but he got a free house that paid him cash money regularly!
I am an author, article writer and blogger that has also been know to dive into affiliate marketing!
If you are interested in learning how to acquire a free house or mobile home, then sign up for my upcoming ebook. Get on my mailing list so that I can let you know when my new ebook is available: It is entitled "HOW TO GET A FREE HOUSE OR MOBILE HOME"
Click the link below and enter your first name and email address:
https://freehouse-73e56.gr8.com/
Article source:
https://articlebiz.com
This article has been viewed 368 times.
Article comments
zahide · 6 months ago
Having health insurance is an important part of running a small business. It can help protect your employees and their families from unexpected medical expenses, while also helping to ensure that your business remains compliant with state and federal regulations. With so many options available, it can be difficult to determine which is the best small business health insurance plan for your company. In this article, we'll explore the different types of plans available and discuss the benefits of each, so you can make an informed decision about which is best for you and your employees.
---