How to Fix a Cracked Tooth: Tips and Treatment Options
Author

Dr Hamam

Published

March 16, 2023

Word count

443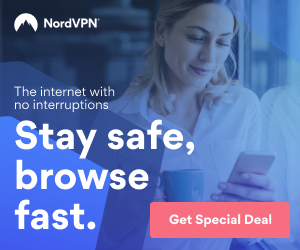 A cracked tooth is a common dental problem that can be caused by anything from biting down on a hard object to grinding your teeth at night. A crack in your tooth can cause pain and sensitivity, and it can also increase the risk of infection or tooth decay. If you have a cracked tooth, here are some tips and treatment options to help fix the problem.
Signs of a Cracked Tooth
The symptoms of a cracked tooth can vary depending on the severity of the crack, but some common signs include:
• Pain when biting down or chewing
• Sensitivity to hot or cold temperatures
• Swelling or redness around the affected tooth
• A visible crack or chip in the tooth
If you are experiencing any of these symptoms, it's important to see a dentist as soon as possible to prevent further damage to your tooth.
Treatment Options for a Cracked Tooth
The treatment for a cracked tooth will depend on the severity of the crack and the location of the damage. Here are some common treatment options:
Dental Bonding: If the crack is small and not causing any pain or sensitivity, your dentist may recommend dental bonding. This involves applying a tooth-colored resin to the surface of the tooth to fill in the crack and restore its appearance.
Crown: If the crack is more severe or has damaged a large portion of the tooth, your dentist may recommend a crown. A crown is a cap that fits over the damaged tooth to restore its shape and strength.
Root Canal: If the crack has reached the pulp of the tooth, your dentist may recommend a root canal. This involves removing the damaged tissue from the tooth and filling it with a dental material to restore its structure.
Extraction: In severe cases where the tooth cannot be saved, your dentist may recommend extraction. This involves removing the entire tooth from the socket.
Preventing Future Cracks
While some cracks are caused by accidents or injuries, there are some steps you can take to prevent future damage to your teeth. Here are some tips:
Avoid chewing on hard objects such as ice, hard candy, or pencils.
Wear a mouthguard if you grind your teeth at night.
Maintain good oral hygiene by brushing and flossing regularly.
See your dentist regularly for checkups and cleanings.
A cracked tooth can be a painful and uncomfortable experience, but there are several treatment options available to restore your tooth and prevent further damage. By taking steps to prevent future cracks and seeing your dentist regularly, you can maintain good oral health and keep your teeth strong and healthy for years to come.
Looking for a way to achieve a sparkling smile and maintain excellent oral health? Look no further than our dentist business!
At All dental Arlington, we offer a wide range of dental services to help you achieve optimal oral health. Our experienced and caring team of dental professionals is committed to providing top-notch care and personalized treatment plans to meet your unique needs.
https://dentistryarlingtontx.com/
Article source:
https://articlebiz.com
This article has been viewed 595 times.
Rate article
This article has a 3 rating with 3 votes.
Article comments
There are no posted comments.