One Piece Shirts for Men and Women: A Perfect Gift for Anime Fans
Arts & Entertainment → Television / Movies
Author

James Fujita

Published

March 19, 2023

Word count

1,359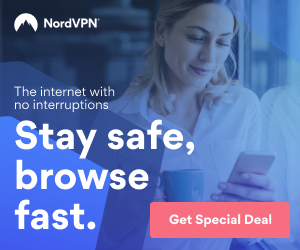 If you are looking for a One Piece shirt, you don't have to explore the entire New World for it. You can find a lot of T-shirts available out there for sale. In fact, there are so many, that the really good ones may end up as buried treasure.
Let us help you discover some good One Piece T-shirts for your next convention event, or just for casual wear.
About The One Piece Franchise
One Piece - Crunchyroll - Eiichiro Oda/Shueisha, Fuji TV, Toei Animation
Eiichiro Oda started the One Piece shonen pirate manga series in 1997. For more than two decades, it has been a tentpole series for Weekly Shonen Jump. The anime has run since 1999. (Admittedly, there have been some filler episodes, so you might want to read our One Piece Watch Order Guide to skip them.) There have also been several movies.
Luffy and his crew of fun-loving and heroic pirates seek a legendary treasure known as the One Piece. During their quest, they have explored many lands, battled villains and befriended new allies, and fought the (typically corrupt) world government.
The Final Saga of the manga began in 2022.
List of the 10 Best One Piece Shirts for Men and Women
Straw Hat Crew with Skull
Tie-Dye Luffy
Sanji
Brook World Tour
Atmos x One Piece
One Piece 3D Printed Design
Second Gear Luffy
Nami's Wanted Poster
Dreaming Chopper
Straw Hat Crew Laughs
Straw Hat Crew with Skull
One Piece Straw Hat Crew shirt at ZenPlus.
This shirt shows the Straw Hat Pirates' iconic Jolly Roger logo against a black background. The skull has a flowery pattern to it. The shirt almost seems to suggest that the wearer is a member of the Straw Hat Crew.
You can also get this shirt in white. Basically, the colors are reversed — the skull is black against a white background, and the lettering is black.
According to the seller, this shirt is by COSPA. COSPA is a Japanese clothing company which specializes in anime and video game-related merch. The company makes everything from cosplay outfits to pillow covers.
Get COSPA T-shirts at ZenPlus.
Tie-Dye Luffy
Tie dye One Piece shirt with Luffy, at Amazon
Luffy sits cross-legged and flashes a peace sign on this tie-dye shirt. He has his typical "I'm ready for anything, especially adventure" grin. The katakana underneath him spells out "Monkey D. Luffy" in Japanese.
I don't remember the Straw Hat Pirates ever visiting Psychedelic Hippie Island, but this is still a pretty cool shirt design.
This T-shirt is one of several on this list made by Ripple Junction. The clothing company makes a lot of pop culture stuff.
Note: In Japan, the "V" hand sign almost always means "peace." It's not a rude gesture like it is in Great Britain.
Get tie-dye Luffy and other stuff from Amazon.
Sanji
Sanji (One Piece), COSPA shirt at ZenPlus
Our second ZenPlus item features the chef of the Straw Hat Pirates, looking suave. (Nami-swan must not be around.)
Sanji is grey against a black background, which kind of makes it hard to see him in the screenshot. But that just adds to the coolness factor of the T-shirt. Underneath his name, the shirt says "Straw Hat Crew."
This shirt is also from COSPA.
Get the Sanji T-shirt at ZenPlus.
Brook World Tour
Brook World Tour (One Piece) shirt at Amazon
During the two-year timeskip, Brook goes from being treated like a carnival sideshow act to being a genuine superstar musician on tour around the world. (However, his managers still betray him when he announces his intention to retire.)
This shirt depicts a typical souvenir from the SK ("Soul King") Brook World Tour. This is a fun shirt, as what rock concert tour road trip would be complete without some concert T-shirts? Brook is one of the sillier characters on the show, with all of his bone-related one-liners. And this shirt should be perfect for Brook fans.
Get the SK Brook World Tour shirt at Amazon.
Atmos x One Piece
Atmos x One Piece shirt for the Red movie, at ZenPlus
Now, as it so happens, there's a character in One Piece named Atmos. (He was a commander in the Whitebeard Pirates, and he hasn't been seen since the timeskip.)
But this Atmos has nothing to do with that one. This shirt was part of a 2019 collaboration between One Piece and Harajuku-based sneaker boutique chain Atmos. The team-up promoted the movie One Piece Film: Red.
The shirt features Shanks, Luffy, and Uta, three of the main characters from the movie. It's available in white or black.
Get the Atmos x One Piece collaboration T-shirt at ZenPlus.
One Piece 3D Printed Design
One Piece, 3D printed T-shirt, at Amazon
This shirt features members of the Straw Hat Pirates looking cute, sexy, or awesome (or all three at the same time).
Franky is at the top. Nami and Nico Robin are hanging out below him. At the bottom, Luffy looks ready to punch the audience, and Brook and Chopper are there, too. If you flip the shirt over, it's mostly the same, but you can see Sanji and Trafalgar Law on the sleeves. I think Zoro might be in there, too, but it's hard to tell from the webpage.
In any case, this is a colorful, eye-popping shirt with a lot of detail to it. It's from Wanhongyue, which sells a lot of anime and pop culture stuff on Amazon. Incidentally, this shirt design is one of 28 similar choices listed at the same webpage.
Get Wanhongyue One Piece items at Amazon.
Second Gear Luffy
Luffy Second Gear (One Piece) shirt at ZenPlus
When Luffy is forced to get serious during a fight, he switches into one of several "gears." If he does this during an episode, you know that the battle is about to get more intense.
These started with "second gear," a.k.a. "gear 2," which increases his speed.
This shirt celebrates Luffy's second gear. This shirt is made by COSPA.
Get the Second Gear Luffy shirt at ZenPlus.
Nami's Wanted Poster
Nami Wanter Poster shirt, One Piece, at Amazon
All of the Straw Hat Pirates have wanted posters. This shirt features the wanted poster put out by the Marines (world navy) for the navigator and cat burglar Nami.
When I made this list, I knew I wanted a wanted poster to be on the list. However, there are fanmade posters and T-shirts out there with the wrong picture on them. This one is based on artwork actually found in the series. (There has been more than one official poster.)
This shirt is by Ripple Junction.
Get the Nami Wanted Poster shirt at Amazon.
Dreaming Chopper
Dreaming Chopper shirt, One Piece illustration, at ZenPlus
Doctor and comic relief character Tony Tony Chopper drifts off to dreamland in this COSPA T-shirt. Chopper is sleeping comfortably on the word Sleep.
According to the seller, this is based on an "official drawing," although it doesn't divulge any details. COSPA must have gotten the design from Eiichiro Oda or somewhere.
Get the Dreaming Chopper T-shirt from ZenPlus.
Straw Hat Crew Laughs
Crunchyroll exclusive One Piece Straw Hat Crew shirt
If you watch One Piece on Crunchyroll like I do, you might want to consider buying a One Piece T-shirt from the Crunchyroll Store.
You don't have to be a Crunchyroll subscriber to use Crunchyroll's online store. But, Mega Fan and Ultimate Fan premium members will get store discounts, especially on large orders.
This Crunchyroll-exclusive T-shirt features Luffy's pirate crew having a good, hearty laugh.
Get the Straw Hat Crew Laughs shirt at Crunchyroll.
Conclusion
These 10 One Piece T-shirts are only a few of the many, many shirts that I considered when making this list. Some came really close to making the list. Let us know if you think we missed any.
I hope this list encourages you to consider adding a One Piece shirt to your collection. If you're looking for other Japanese clothing, check out our partner site ZenPlus and their epic directory of Japanese Shops.
This article has been viewed 569 times.
Article comments
There are no posted comments.