BENCHMARK THAT PATIENT
Author

Steven L May, Cvj, Vrce

Published

April 26, 2023

Word count

1,001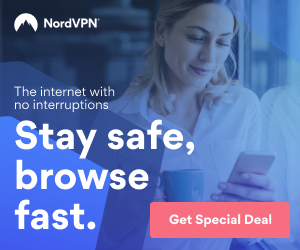 YOUR NUMBER TWO HOSPITAL LINE-ITEM EXPENSE IS YOUR NUMBER ONE PATH TO BETTER PATIENT OUTCOMES
The consistency of "C" grade veterinary medical practices is provided nationwide for clients and their pets. If this opening statement did not raise the hair on the back of your neck, you are not providing a "C" scenario; you are practicing an "A" scenario S.O.A.P. My hat is off to you.
To focus deeper, I am mentioning the annual diagnostic testing for patients who are healthy by starting as early as possible to establish a benchmark for what is considered normal, plus observing any future trends that occur.
This article may sound simplistic; however, the consistency of running annual diagnostics is all over the board in our industry, and who ultimately suffers the patient? Most diagnostics are chosen when the patient shows signs and symptoms of a potential medical condition or illness.
Learning My Lesson The Hard Way
Arriving at a client's residence one evening, I entered the home; the drapes ripped, damaged furniture, and the kitchen was an abortion, and wow, the smell made me (literally) vomit. In the backyard was a 125-pound F/S 6-year-old Harlequin Great Dane with an extended abdomen, pale mucous membranes, a temperature below 100 degrees, sitting in a puddle of hemorrhagic diarrhea, and collapsed rear legs. The client mentioned that her veterinarian treated her with high doses of Dexamethasone IV 3-times a week for 21 days. As I stabilized and transported her to the closest specialty and emergency hospital in West Los Angeles, my time increased to 4.5 hours. I was sure I would not be paid - just looking at the client's home, I knew they were below the poverty line financially.
And here comes my spanking. Once the patient was admitted, I talked with the admitting veterinary specialist in detail, processed my paperwork, and met with the client in the hospital reception area. She asked, how much do I owe you, sir? I said it was on the house today, and there were no charges for my service. Now the time was past 1:00 AM PST.
She placed her arthritic fingers on my right forearm, looked at me straight, and said, "your lesson today is never to judge people for what you see." Ouch, that still stings today. Now again, how much do I owe you for your services? My reply was $425.00. As she opened her purse, I peeked and found over 60,000 dollars and one 38 caliber revolver handgun. I received a payment that early morning graciously with a $100.00 tip.
NOTE: The patient spent six weeks in the hospital undergoing intense treatment and diagnostics daily, with a total medical bill of over $6,000.00 in 1992. And yes, I brought the patient home and, without hesitation and confidence, charged a fee of $125.00.
Client lesson, "if I only listened to my veterinarian to have annual diagnostics, my baby would not have suffered so much."
Today the client mindset is better with the consistent education of market industry influences, publications, and collateral material; however, the situation of the judgment of what a client is wearing, driving, etc., still exists. First, that is none of our business. Pet owners today are accismus and want the best and deserve the best medicine plus, as a profession, can provide.
During my lectures to university students, practice owners, veterinarians, hospital managers, technicians and assistants, and customer care teams, I share my lessons and recommend an annual physical examination, blood diagnostics, urinalysis, and fecal analysis to patients. Period!
Keeping my diagnostic topic simple, apply what your textbooks state, the "A" scenario, at all times.
A SIDE STEP: ONE COMPELLING STUDY
Excerpt: Preventive measures in human healthcare are recognized as a means of providing early detection of disease, however, the veterinary profession has not been as effective in communicating the benefits of preventive measures to pet owners. Readily available pet healthcare information on the internet, owners not understanding that regular health evaluations can ensure the well-being of their pets and owners confusing the signs of chronic disease with normal aging have contributed to declining numbers of veterinary visits.
HRQL data, collected via a white-labeled veterinary clinic branded app designed to facilitate connected care between owner and veterinarian, were analyzed for 6,108 dogs, aged between 6 weeks and 16 years. Of these 5,002 were deemed to be in perfect health by their owners, yet the alert was triggered for 1,343 (27%) of these, 75% of which were young/middle-aged and 25% were old, indicating that acute injuries notwithstanding, many middle aged dogs may have been suffering from undetected chronic disease such as osteoarthritis.
Davies, V., Scott, E. M., Lesley, M., Wright, A. K., & Reid, J. (2021). Corrigendum: Development of an Early Warning System for Owners Using a Validated Health-Related Quality of Life (HRQL) Instrument for Companion Animals and Its Use in a Large Cohort of Dogs. Frontiers in Veterinary Science, 8. https://doi.org/10.3389/fvets.2021.676049
EDUCATION, EDUCATION, and EDUCATION
Googling "The necessity of annual blood testing in pets:" there are over 237 million results which mean the message is out there. Applying that procedure and protocol infrastructure in your hospital is another.
Yes, we all know about the financial conundrum a pet parent experiences today, especially post-pandemic. Nevertheless, keep forward in your laboratory diagnostic policy, and let the pet owner decide your recommendation. Plenty of financial solutions and assistance exist for consumers if they need them. You will only achieve wins at times; however, your policy for high-end veterinary medical care sends a direct and pertinent message of "providing excellent patient care."
Taking the step forward behooves us to run an annual comprehensive diagnostics panel on every patient and solidifies the soul of you and your hospital team that this is quality care. They must fully understand and believe the why's involved (just like a mantra), so they also educate the pet owner to make the right decision.
Annual physical examination includes bloodwork, urinalysis, and fecal testing, which is the 5-star golden rule.
Contact your hospital's diagnostic sales representative for assistance; they are knowledgeable and can help substantially.
www.stevenlmaycvj.com
SLM has a strong background in many areas, including business development, strategic marketing, partnerships, brand identity development, campaign and product management, public relations, social media, website construction and development, stakeholder relationship management, and client relations. We are thoroughly familiar with marketing industry practices, standards, and protocols. www.stevenlmaycvj.com
Article source:
https://articlebiz.com
This article has been viewed 1,018 times.
Article comments
There are no posted comments.