Why is JK Rowling a Life Changer for Generation Z?
Arts & Entertainment → Books & Music
Author

Brian Gill

Published

April 3, 2023

Word count

747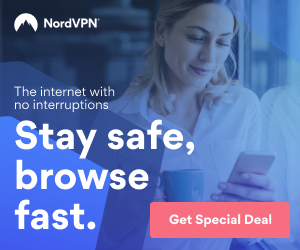 It could be confidently stated that our Generation Z has unquestionably been changed for the better by JK Rowling, the famous Harry Potter author. Young people all across the world have found inspiration in her work to embrace their creativity, chase their aspirations, and stand up for what is right. Rowling's contributions to writing have had a significant influence on readers of all ages, not just the literary community.
Rowling's aptitude for bringing to life a magical universe that readers totally lose themselves in is one of the main reasons she has become a Mega hero for Generation Z. She has built a sophisticated and interesting universe that is both enthralling and realistic to the dreamers, from the magical creatures who inhabit Hogwarts School of Witchcraft and Wizardry to many areas of the school itself. The Harry Potter series has received plenty of acclaim not only for the character building but because of the world-building as well that is so important to her tale.
In addition, Rowling's work exemplifies the persuasive potential of narrative. She has demonstrated young people the power of storytelling to influence their lives and the world via her writing. The Harry Potter books not only tell a tale of love, friendship, and bravery, but also about defying authority and fighting for justice. Rowling has performed her young readers a great service by illustrating the battle between good and evil and the need of standing up for what is right.
Rowling's effect on young people is due not just to her narrative, but also to her commitment to teaching key ideals like diversity, inclusion, and empathy. She is an outspoken advocate, and her works often include protagonists from marginalized communities. She has taught her readers the value of diversity and the need of standing up to bigotry via her work.
Rowling's success has also helped effect constructive social change and draw attention to critical issues. Her fight against poverty, inequality, and injustice has had a positive impact on many lives. With Lumos, her nonprofit, she has assisted low-income families and advocated for policy changes that have kept children out of the foster care system.
In conclusion, J.K. Rowling has changed the world for the millennial generation via her literary works and her commitment to promote vital principles. Her works have encouraged young readers to follow their passions, stand up for what they believe in, and accept their unique talents. She has shown the transformational power of narrative and its application to societal improvement via her humanitarian endeavors. There is no denying Rowling's influence on young people, and her legacy will go on to motivate future generations.
In particular, J.K. Rowling has permanently etched herself into the literary canon by building a universe that speaks to today's youth. Almost 500 million copies of her novels have been sold throughout the globe, and they have also been turned into movies, amusement parks, and a Broadway show. Her tales have gone viral, and many of her characters are now recognized throughout the world.
Rowling's influence on today's kids extends well beyond the sphere of just fiction. Her work has encouraged a new generation of readers to not only read but explore traditionally marginalized forms of literature. Some writers have discussed the impact of Rowling's fame on their own work.
Rowling has also been open about her personal battles with depression and anxiety in order to inspire readers to talk about their own experiences and get assistance if they need it. She has also been a strong advocate for expanding access to and quality of education for all people.
Rowling has changed the world via her activism and generosity in addition to her literary works, making her a game-changer for the Z generation. She's given a lot of money to good causes, such MS research, homeless shelters, and cancer treatment. She has also been a strong supporter of kids' rights, having founded the Lumos Foundation to help kids everywhere have a good childhood.
In conclusion, J.K. Rowling has had a far-reaching effect on the youth of today via her many works, as well as through her activism and charity. Young people all across the globe have been moved to action and innovation by the stories in her books. Her activism and generosity have improved the lives of many people, and her commitment to vital issues has served as an inspiration to the next generation. Rowling has left a lasting impression on a new generation of readers.
This article has been viewed 752 times.
Rate article
This article has a 5 rating with 3 votes.
Article comments
There are no posted comments.