Uzbek respectfulness and mental health implications; traditions of Hurmatchiliq
Reference & Education → Education
Author

Dmitri Oster

Published

April 8, 2023

Word count

555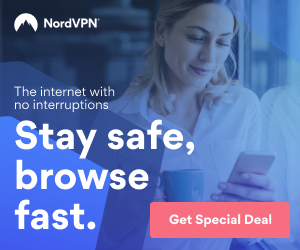 What if what is missing from some of our most cherished theories of personality assessment and behavioral change is the idea of respect? A respect that is based on a deep and authentic sense of the appreciation of another person. Not one connected to exterior signifiers of worth or passing fads of the day, but one in which there is a real reaching out of welcome and a striving for understanding.
Uzbek traditions - and by and large the (ex) Soviet Central Asian experience - are steeped in notions and sentiments of respect. If one takes a literal interpretation of many common Uzbek greeting phrases and turns of expression, it becomes abundantly clear how much good will is expressed in these sayings.
I believe starting from a place of authentic respect (how much work does this require on the part of the treating therapist first!) when "treating" Uzbek-speaking clients does more good than compiling a history of symptoms, complaints, and problems. Although, those latter issues will certainly come into the framework of holistic understanding, and absolutely should as well. Authentic and fully embodied respect will often set and carry the tone of a mutual endeavor of understanding...a will to understand, and then more.
This is what is often not addressed in popular schools of psychological thought from the analytic traditions to the more humanistic camps of enlightenment. Respect should not be something taken for granted; there is no ладно, x'op, mayli, maylash, ok, or whatever in the same sentence where you find respect - or hurmat. There cannot be, if a clinician is attempting to enter into the experiential world of an Uzbek-speaking client with care and attention.
"While we usually think of quotidian existence as routine, habitual, and designed to satisfy our basic biological and psychological needs...we might also take a moment to see how everyday life actually is not so routine, but something that we constantly re-make and reorganize as we go through various phases in our lives" Sahadeo, Jeff, and Zanca, Russell (eds.). 2007. Everyday Life in Central Asia Past and Present. Bloomington, IN: Indiana University Press.
Respect, in my humble understanding, also implies an ability to take time and observe the presentation of the person/client entering the counseling relationship. There is much that passes in both verbal and non-verbal modes of communication, oftentimes faster than the workings of the comprehending brain. Respect can allow a receptacle to form, which receives and can focus attention on what needs to be seen, heard, felt, and then understood. This work is thoroughly collaborative, and forged in the matrix of mutual respect that can only be attained via the efforts of both the therapist and client - even if, and especially if, they hail from different backgrounds. However, demonstrated respect (hurmatchilik) is also a powerful tie that binds.
The implications for improved mental health in a clinical setting for Uzbek-speaking clients is significant. As the old English adage states: people remember how you made them feel, not what you said. In my experiences of counseling hundreds of Central Asian and Soviet clients, the ability to foster an integration of intellect, personal insight, and affect is the zenith point of respect. This is also the model that you gift your clients, for them to bring into their own uy (home), mahalla (neighborhood) and choy-xonallar (tea-houses).
This article has been viewed 358 times.
Rate article
This article has a 5 rating with 1 vote.
Article comments
There are no posted comments.