Who Is The Richest Jewelry Designer In The World
Author

Michael Zhu

Published

April 8, 2023

Word count

623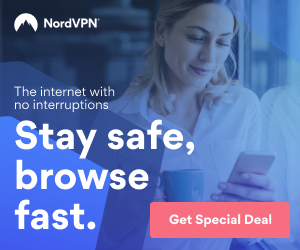 Jewelry has always been a symbol of wealth and luxury, and it comes as no surprise that some of the world's wealthiest individuals are also jewelry designers. These designers have made a name for themselves by creating unique, exquisite, and extravagant pieces of jewelry that are not only beautiful but also incredibly valuable. In this article, we will explore the world of jewelry design and find out who the richest jewelry designer in the world is.
The jewelry industry is worth billions of dollars, and it's a fiercely competitive industry. There are thousands of jewelry designers all over the world, each trying to create something unique and special that will set them apart from the competition. However, only a few designers have managed to reach the pinnacle of success and become extremely wealthy.
One of the most famous and wealthiest jewelry designers in the world is Laurence Graff. He is the founder and chairman of Graff Diamonds, which is a luxury jewelry brand that specializes in diamonds. Graff started his career as an apprentice in London's Hatton Garden, which is known as the heart of the UK's jewelry industry. He eventually started his own jewelry business, and it quickly grew into a global brand that is now worth billions of dollars.
Graff is known for creating some of the most expensive pieces of jewelry in the world. His designs are often adorned with rare and valuable diamonds, which are sourced from all over the world. Graff's most famous creation is the Graff Pink, which is a pink diamond that is one of the most expensive diamonds ever sold. It was sold for $46 million at an auction in 2010, and it's now worth even more.
Graff's success has not come without controversy. In 2003, his flagship store in London was raided by armed robbers who stole over $20 million worth of jewelry. However, Graff managed to bounce back from the incident and continue to grow his business.
Another jewelry designer who is worth mentioning is David Yurman. He is the founder of David Yurman Inc., which is a luxury jewelry brand that specializes in silver, gold, and diamond jewelry. Yurman's designs are often inspired by nature, and he is known for his signature cable bracelet, which is a twisted helix of metal adorned with gemstones.
Yurman's business started as a collaboration with his wife, Sybil, in the 1970s. The couple worked together to create unique and elegant pieces of jewelry that quickly gained popularity among wealthy clients. Today, David Yurman Inc. is worth over $1 billion, and it has stores all over the world.
One of Yurman's most famous creations is the Albion ring, which is a square-shaped ring adorned with a large gemstone in the center. The ring has become a signature piece for the brand and is worn by many celebrities and socialites.
In addition to Graff and Yurman, there are many other successful and wealthy jewelry designers in the world. Some of these designers include Harry Winston, Bulgari, Cartier, and Van Cleef & Arpels. Each of these designers has a unique style and aesthetic, and they have all managed to create successful businesses that are worth billions of dollars.
In fact, the world of jewelry design is a lucrative and competitive industry that has created some of the wealthiest individuals in the world. Laurence Graff and David Yurman are just two examples of successful jewelry designers who have managed to create global brands that are worth billions of dollars. While there are many other successful designers in the world, these two individuals stand out for their unique designs, exquisite craftsmanship, and incredible success. If you're looking for the most expensive and luxurious pieces of jewelry, then Graff Diamonds and David Yurman Inc. are definitely worth checking.
This article has been viewed 949 times.
Rate article
This article has a 5 rating with 1 vote.
Article comments
There are no posted comments.