How Do You Secure Your WordPress Blog Against Malicious Attacks?
Computers & Technology → Blogging / Forums
Author

Mickey Lieberman

Published

April 9, 2023

Word count

883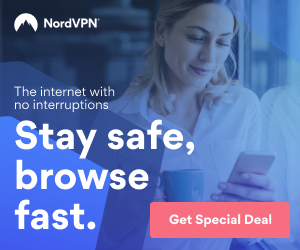 Each WordPress blog is the target of an average of 44.36 malicious attacks every day. Very few of them are successful.
The reason so many are unsuccessful is that people take precautions to guard and protect the work.
However, if an attack is successful, your blog and your visitors can be significantly damaged.
From collecting personal information from your readers to losing SEO rankings, many scenarios are possible.
Securing your WordPress blog is not complicated. Despite this, over 70% of all WordPress blogs are currently not adequately protected.
We often get inquiries about hacked websites. We share our experiences with you in this guide.
We will show you effective measures on how you can practically lock your site and protect it against hacker attacks.
HOW TO MAKE WORDPRESS BLOG SECURE? - EFFECTIVE COUNTERMEASURES AGAINST MALICIOUS ATTACKS
To secure your WordPress blog against malicious attacks, you need to reduce the attack surface and, most importantly, patch common security vulnerabilities.
The more of these typical defects you eradicate, which are plentiful on thousands of websites, the lower the probability of a successful attack.
Hackers look for the path of least resistance. If you make it as difficult as possible for them, they will find an easier target.
Today we will show you two security levels with different measures that can be implemented with little effort. Nevertheless, you massively improve the security of your WordPress installation.
SERVER-LEVEL EXTERNAL FACTOR
Rely on secure WordPress hosting
Some security measures are not implemented on your website but at the server level. You have a low to moderate influence on these factors. The choice of web host plays a central role.
One of the simplest but most powerful measures is to use a secure hosting provider. Make sure your host has the following features:
• SSL encryption
• Automatic backups
• Malware scan
SITE-LEVEL MEASURES
These measures protect you from a variety of potential threats. Even if you have no programming knowledge, they are easy to implement.
Use a recent version of PHP
WordPress is based on the PHP programming language, among other things. It is important to keep the PHP version up to date.
Your WordPress site should at least be running on an actively supported version.
You can easily change your version in your control panel. However, you should first check whether there is compatibility with the plugins and themes you are using and create a backup.
Use complex passwords and usernames
It is a mistake that many bloggers do not bother - with choosing and managing their passwords and usernames.
You should use a complex password for all your blogs.
A good free password management tool is KeePass.
With Keepass you can easily generate and manage complex passwords, so you will never forget a password or become a victim of a brute-force attack.
Enable 2-factor authentication
If someone got your password in some way, for example by reading your browser data, even a complex password will not help.
Even then, 2-factor authentication can still protect you.
Your user will be linked to a 2-factor authentication program. This means that a login is not only authenticated with 1 factor (password), but with
This 2nd factor is a massive improvement in security.
If you set up this 2nd factor on your smartphone, for example, an attacker not only needs your password but also your smartphone.
So you are safe against brute force attacks.
The following WordPress plugins can set up 2-factor authentication :
• WP 2FA
• Google Authenticator
• Two-factor authentication
• Wordfence
Add a security question to the login
Another login protection is the addition of a security question to the login.
By defining a question to which only you know the answer, you increase your overall password protection.
The easiest way to do this is with the plugin called WP Security Question.
Define a subpage for WordPress login
To log into your WordPress site, you are likely to visit one of the following URLs:
(Your website address)/wp-login.php
(Your website address)/wp-admin/
In a certain way, you are giving away to attackers to access your website, since this access is generally known. However, you could define a different subpage as the login page to create ambiguity and thus create security.
Almost every WordPress security plugin has this feature. Alternatively, you can use the free WPS Hide plugin.
Via Settings → General you can now define the individual URL.
Your site is thus secure against all automatic scripts and bots that try to gain access to your site in the form of a brute-force attack.
Always update WordPress, themes, and plugins as soon as possible
You should always keep the WordPress core installation as well as themes and plugins up to date.
The reason for this is very simple:
As part of the update, developers publish a release note that lists the fixed security gaps and added features. What is practical, on the one hand, publicly shows existing vulnerabilities of non-updated WordPress websites.
Check regularly if your website needs updating. Before performing an update, you should take a backup.
Use a WordPress security plugin
There are numerous security plugins with which you can implement the above measures in the shortest possible time.
Some of these are free and some charge a one-time or annual fee.
The best include:
• SecuPress
• Sucuri
• iThemes Security
• WordFence
• All-In-One WordPress Security and Firewall
Mickey Lieberman is a full-time WordPress blogger and creator of WordPress blogs on legal and legitimate topics. My passion is writing about medical topics.
Currently, I have created 250+ blogs on various topics. There are more than 125 blogs on various Medical Topics and Cancer.
To get information about my blogs, Use this Link https://mickeylieberman.com
You can access a list of all of the blogs at https://mickeylieberman.com/Blogs Created.pdf
Article source:
https://articlebiz.com
This article has been viewed 173 times.
Rate article
This article has a 4 rating with 1 vote.
Article comments
There are no posted comments.