Amazon Brand Protection: Protect the Brand You Built
Author

Andi Fernande

Published

May 4, 2023

Word count

644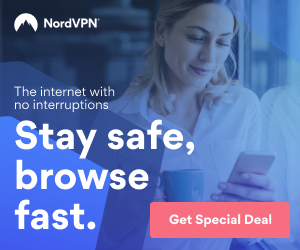 As any successful business owner knows, protecting your brand is essential to maintaining a thriving enterprise. The world of eCommerce is no different; when you build a brand, it's important to ensure that it is well protected from misuse or infringement. Amazon Brand Protection can help you do just that—provide a safeguard for the reputation of your establishment and the products you sell. As a brand owner, you can request to have your brand protected on Amazon.com and its international sites, including Amazon.co.uk, Amazon.de and Amazon.fr. What is Brand Registry? Brand Registry is the official process that allows you to protect your registered trademark on Amazon.
"Protect What You've Built: Amazon's Brand Protection"
When you're a business owner, protecting your brand is especially important. Unfortunately, the internet fosters an environment where counterfeit products can be sold and distributed without repercussion. To defend its customers from this problem, Amazon has implemented brand protection measures to ensure that only legitimate products are sold on their platform. With Amazon's Brand Protection program, businesses are able to monitor and remove counterfeit listings in order to protect the brand they have worked so hard to build. This program also allows businesses to set up a brand registry, which gives them the power to monitor and control the products that are being sold under their name. Amazon has also launched the Brand Registry, which allows brands to create a list of authorized sellers and distributors to ensure that only legitimate products are being sold through Amazon. The Brand Registry provides businesses with the ability to monitor their products and verify the authenticity of their own product listings.
"Stop the Thief of Your Creation: Amazon Brand Protection"
Having a strong brand identity is essential for businesses to stand out from the competition and make an impact in the marketplace. Protecting that brand is key to ensuring businesses maintain their credibility and reputation with customers. Amazon Brand Protection (ABP) provides a suite of tools that enable businesses to protect their intellectual property, combat counterfeits, and ensure their brand is not misused. With ABP, businesses can register and protect their brand, monitor and remove counterfeit listings, build and manage their brand registry, and prevent unauthorized sellers from using their product images. Amazon is committed to protecting brands and their intellectual property rights. Amazon's Brand Registry is a suite of tools that enables businesses to register, protect, and build their brand.
"Building an Empire? Don't Overlook Amazon's Brand Protection Offer
As an e-commerce business owner, maintaining the integrity of your brand is paramount for success. Amazon's brand protection features can help you protect your own brand, as well as the products that you offer on its platform. This article will focus on Amazon's brand protection and how it can help e-commerce businesses keep their brands safe from counterfeiting, unauthorized sellers, and other threats. The Consumer Product Safety Improvement Act of 2008 increased the penalties for counterfeit and non-compliant products. These provisions, along with the advent of Amazon s Brand Registry, have created a new set of challenges for brand owners trying to stay ahead of counterfeiters.
"Protecting What You've Built: Uncover Amazon's Brand Protection Strategies"
As the digital age continues to evolve, so too must the methods and strategies for protecting brands and ensuring their longevity. Amazon Brand Protection is a powerful tool that businesses of all sizes can use to protect the brand they have worked hard to create. With Amazon's growing presence in ecommerce, it is increasingly important for companies to be vigilant about safeguarding their online identity. In this session, you will learn the steps you need to take to protect your brand on Amazon while also maintaining a positive relationship with the platform. Join us as we share tips on how to protect and grow your brand on Amazon.
This article has been viewed 209 times.
Article comments
There are no posted comments.