How to Build Long-Lasting Concrete Garden Beds with Ease Using BedBlock Concrete Mold
Author

Mike Gunn

Published

May 4, 2023

Word count

437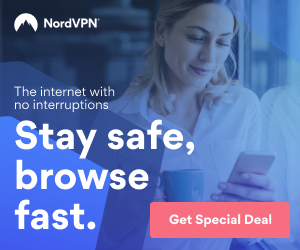 Building a garden bed can be a great way to enhance the beauty and functionality of your outdoor space. However, the traditional building methods can be time-consuming and require a lot of physical labor. That's where BedBlock Concrete Mold comes in. This easy-to-use mold makes building a garden bed a breeze and ensures that the end result is a long-lasting, durable structure.
What is BedBlock Concrete Mold?
BedBlock Concrete Mold is a professional-grade mold designed to create interlocking and stackable BedBlocks that are made of concrete. These blocks are durable and strong, and they lock together with 1/2 rebar, making them resistant to damage and displacement. The mold can be used to create a BedBlock that measures 35 1/2" long, 8" tall, and 2 1/2" thick.
Benefits of BedBlock Concrete Mold
One of the biggest advantages of BedBlock Concrete Mold is that it saves time and effort. Instead of spending hours pouring and shaping concrete by hand, you can simply fill the mold and let it cure for 24 hours. Once the BedBlock is ready, it can be easily moved and positioned as needed, making it ideal for creating a customized garden bed in your outdoor space.
Another benefit of using BedBlock Concrete Mold is that it produces a professional-looking end product. The interlocking and stackable BedBlocks create a clean finish that looks impressive and functional. The use of 1/2 rebar ensures that the BedBlocks stay in place and don't shift or move over time, providing a stable foundation for your plants and soil.
Furthermore, BedBlock Concrete Mold is a great investment for those looking to start a business or expand their product line. The molds are commercial-grade and designed to last, making them a reliable and long-lasting investment. The attractive and functional BedBlocks can be sold for a reasonable price, making them accessible to a wide range of customers.
Where to Get BedBlock Concrete Mold
If you're interested in purchasing BedBlock Concrete Mold, you can find it at absmolds.com. This website offers a range of professional-grade molds that are designed to make your life easier and save you time and effort. Additionally, the website provides helpful tips and tutorials on how to use the molds effectively, ensuring that you get the most out of your investment.
Conclusion
BedBlock Concrete Mold is an easy-to-use and reliable way to build durable and long-lasting garden beds. The interlocking and stackable BedBlocks are functional and attractive, providing a stable foundation for your plants and soil. Investing in BedBlock Concrete Mold is a great way to save time and effort while creating a beautiful and functional outdoor space. Visit absmolds.com to learn more and get started today.
Meet Mike, a skilled statuary and mold maker with 20 years of experience in the industry. You can learn more about Mike and his products by visiting absmolds.com or contacting him directly at mike@absmolds.com.
Article source:
https://articlebiz.com
This article has been viewed 217 times.
Article comments
There are no posted comments.