3 Food Experiences To Try Before You Die
Author

Alex Belsey

Published

April 11, 2023

Word count

822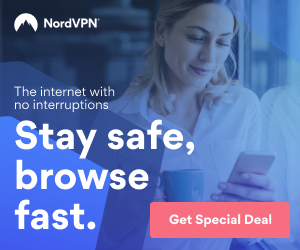 After hours, many chefs in restaurants across the world play the 'Last Supper Game'; if you were to die tomorrow, what would you eat as your last meal? Where would you go? And who would you eat it with? Would you play music or eat in silence?
The choice of that single last meal says so much about a person: their culture and heritage, the memories they associate with their food, the people they hold dear, their likes and dislikes, and their approach to fine vs casual dining.
Jamie Oliver said that he would eat a simple penne all'arrabiata with three types of chillies, with homely rice pudding and roast peaches for dessert at his home in Essex, served with a bottle of Hoegaarden beer.
Nobuyuki Matsuhisa would stick to a simple, traditional Japanese meal of sushi, steamed rice and fresh fruit with his wife and family. But he would indulge in three drinks: Bordeaux or Chateau Latour, Sake, and Champagne. After all, who cares about the hangover on their last day on Earth?
There are so many other exquisite food adventures around the world that it is difficult to compile them into one meal. That's why we've gone a step further and compiled a bucket list of food experiences to try before you die.
What items can you tick off your list?
Learn To Forage
Learning foraging skills is an immensely rewarding experience, and it can open up your cooking repertoire to a whole range of plants and fungi not readily available on supermarket shelves.
Scientists estimate that there are at least 2,000 edible species on Earth, and yet, we only eat 0.1% of them. By learning to forage, we can try flavours that we have never tasted before, and promote nutritious and sustainable foods which support the local ecosystem. And by harnessing the power of natural biodiversity we can diversify our diets, gaining a rich source of nutrition from a wide variety of plants and fungi.
And biodiversity issues aside, it's just fun! There's nothing quite like wading through muddy pastures on a sunny but crisp day, searching for the perfect mushroom, and coming home with a basket laden with nutritious goodness. Or making a rosehip jelly from scratch on the oven top, just like Granny used to make it.
There's something about foraging that makes for a uniquely mindful experience that reminds us of how we, our food, and the Earth are all connected.
Have A Chocolate Massage
Here's one for the chocoholics - if you've ever wanted a fully immersive chocolate experience, in the most literal sense of the term, why not try a chocolate massage?
The chocolate used in chocolate massage contains chocolate, cocoa butter, and shea butter, which are deeply moisturising ingredients. Chocolate is rich in antioxidants, which have anti-ageing properties and promote skin health and vitality; it also contains caffeine, which helps to
brighten skin and fight signs of fatigue. To top it off, cocoa also releases the endorphins serotonin and dopamine, leaving you in a state of bliss for hours after the massage has ended.
Chocolate massage is a deeply sensual experience, making it the perfect activity for a date or honeymoon activity. It's historically been known as an aphrodisiac, with chocolate representing the union between the masculine and feminine energies in spiritual practice.
And as a bonus, you'll smell good enough to eat afterwards too!
Go On A Vineyard Tour
Have you ever wondered how your favourite wine is made?
Most vineyards now offer tours of their grounds and facilities to the public, allowing you to get a taste of their produce at every stage, from the grapes growing on the vine to the wine flowing directly from the barrel.
You can see how the ground that the grapes are grown on directly influences the flavour of the wine, from volcanic soils used to grow grapes for Pinot Noir, Chardonnay and Tressalier, to clay-based soils which produce the bold flavours found in Riojas, Merlot, and Cabernet Sauvignon.
While you're learning about your favourite wine, you have the perfect vista to gaze out upon - surrounded by the lush vineyards and countryside, and bathed in sunlight.
What could be a better use of your holiday?
Culinary Treats That Can't Be Beat!
These three food experiences provide unique and unforgettable opportunities to explore new flavors and connections to the earth.
Learning to forage not only expands our culinary horizons but also promotes sustainability and biodiversity. A chocolate massage is a luxurious and indulgent experience that leaves you feeling relaxed and rejuvenated, while a vineyard tour offers a glimpse into the winemaking process and an appreciation for the land and the craft.
These experiences remind us of the beauty and richness of the world we live in and offer a chance to savor life's simple pleasures. So why not add them to your bucket list and try them before you die?
This article has been viewed 710 times.
Article comments
There are no posted comments.