Top 7 Best Free Attractions in Singapore
Travel & Leisure → Travel Tips
Author

Ced Yong

Published

April 13, 2023

Word count

873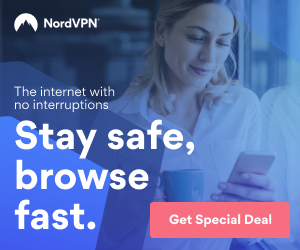 As is widely known, Singapore is fun but also one of the most expensive Asian cities to visit. That said, the city-state is not empty of enjoyable free attractions. Given the small size of the country, all of these free sights are incredibly convenient to visit too.
Jewel Changi Airport
The bulk of visitors to Singapore arrives by air. If that's the case for you too, one of the country's best free attractions would be right before you.
Referred to simply as "Jewel" by locals, Jewel Changi Airport is a multi-use complex right at the heart of Changi Airport. A shopping mall, recreational hub, cineplex, and conservatory wrapped into one, the highlights here are the stunning HSBC Rain Vortex indoor waterfall and the lush Shiseido Forest Valley surrounding the cascade. Both of which are free to enjoy throughout the day.
For visitors who do not mind spending a little, the Canopy Park at the top of the complex also houses a variety of games and attractions. In short, an entire day could be spent having fun at the ultra-modern Jewel.
Gardens by the Bay
Sprawling Gardens by the Bay at the southern tip of the city-state is nowadays the showpiece of Singaporean tourism. With night-time pictures of its signature "Super-Trees" gracing many postcards.
With the exception of the Flower and Cloud Forest Domes and the Floral Fantasy exhibition, the whole of Gardens by the Bay is free to enter and enjoy. Outside of the Super-Trees, there's also a multitude of mini gardens, art sculptures, and picturesque spots throughout the ground. For visitors with more energy, a 15-minute stroll southwards also brings one to Marina Barrage. This futuristic barrage, a sentry of sorts facing Singapore's south, is completely free to enter.
Buddha Tooth Relic Temple & Museum
A newer temple in Singapore, and the most striking landmark in the Chinatown district, entering the gorgeous Buddha Tooth Relic Temple & Museum is akin to stepping into a golden palace. One with walls graced by thousands of Tibetan-style Buddha figures.
The upper floors of the temple, i.e., the free museum also house a sizable collection of Buddhist sculptures and art, the showpiece being the dazzling hall venerating the eponymous Buddha Tooth Relic. Whether you're a Buddhist, or not, you are sure to be amazed by the exotic religious masterpieces literally found at every corner of this beloved institution.
Haw Par Villa
Do you love Chinese mythology? Or are you a fan of the macabre? If so, free-to-enter Haw Par Villa is a must on your Singaporean vacation itinerary.
An older sculpture park on the outskirts of downtown, and one with a subway station right before it, Haw Par Villa has long been hailed as one of the weirdest attractions of Southeast Asia. Filled to the brim with statues based on Chinese folktales and myths, this compact park is as fascinating as it is disturbing. Notoriously, there is even a "Ten Courts of Hell" Hell Museum, one that unapologetically displays what happens to sinners in the Chinese hell.
A note of caution here about the Hell Museum. Displays in it are pretty graphic and grotesque, to say the least. Visitors with weak stomachs, or those with children, should take caution.
Singapore Botanic Gardens
A UNESCO World Heritage Site that has consistently been hailed as one of Asia's top park attractions, the Singapore Botanic Gardens is conveniently located beside the Orchard Road shopping stretch, and is free for all to enjoy.
Apart from endless varieties of plants and many, many landscaping features, the heart of the grounds also contains a sizable open-air auditorium, at which free concerts are regularly performed. Picnic amid the verdant grounds, while listening to stirring professional performances, has long been a beloved weekend activity in Singapore.
Chinese and Japanese Gardens
Here's another free garden attraction in Singapore. One that dates from the 70s and is located at the western end of the city-state.
Situated beside manmade Jurong Lake, the Chinese and Japanese Gardens contains an assortment of ethnic buildings based on their namesakes. The Chinese Garden, in particular, has three distinctive Chinese pagodas and even a seventeen-arch bridge based on the one in Beijing's Summer Palace. Best of all, both gardens, as older attractions, tend to be uncrowded even on weekends and public holidays. As long as you don't mind the half-hour subway journey there from downtown, these two atmospheric attractions are sure to delight you.
Festive Light-Ups
As a multi-racial and multi-religious society, Singapore celebrates a variety of festivals throughout the calendar year.
For major festivals such as Chinese New Year, Ramadan, Diwali, and Christmas, traditional ethnic enclaves of the country would be atmospherically illuminated with street lights and dazzling art pieces. Free for all to enjoy and photograph, these celebrations are usually accompanied by festive street bazaars too, the most famous of which is the Chinatown Chinese New Year Bazaar.
Outside of these traditional celebrations, the Singapore Tourism Board also hosts many travel festivals, such as the annual Singapore Night Festival. Simply put, no matter when you visit, chances are, there's some sort of illumination for you to enjoy in the evening. Some night bazaar for you to sample ethnic culinary delights too.
This article has been viewed 405 times.
Rate article
This article has a 5 rating with 1 vote.
Article comments
There are no posted comments.