Tips for managing funds effectively for college students
Reference & Education → College & University
Author

Williams Kai

Published

May 14, 2023

Word count

973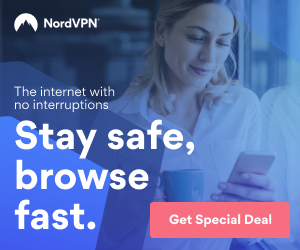 It can be a little difficult for college students to manage their finances. They can teach themselves how they can effectively manage their funds and avoid potential mistakes from which it would be hard for them to recover. Learning how to manage the funds early and the importance of managing funds will help the students towards a healthy financial future. Students need funds for various activities such as paying their fees, buying stationary, hanging out with friends, and many more. Management of funds is essential for everyone, not only for students. A person who knows how to manage his funds effectively will never face a deficit in funds or bankruptcy. If a person manages his funds with proper planning, they never have to borrow from someone or borrow only a small amount.
Tips for managing funds
Opportunities of Investment – Students need to learn the investment opportunities available in the market. This will help them control their extra expenses and make money from money. Investments will help the students in increasing their money. After making all the essential expenses, if students still have some money left, they should invest it in the various available investment opportunities.
Investment in learning courses – Students can also spend their money learning various skills by completing required courses. Students can yield the maximum return from their investment when they invest money in themselves and useful things. Students use their money to increase their presentation skills and learn different subjects.
Student Discounts – Students should take the benefits of the discounts given by many outlets such as Apple, Starbucks, and many more. Such offers will help the students in saving their money.
Discounts available Online – Products sold online are cheaper than offline stores. Students should look at the discounts online, so they can save money and not spend more money on the same product available cheaply online.
Buying in Bulk – Students can purchase products in bulk such as stationery, books, daily use items, and many more items together to save spending money on products one by one.
Resist Peer Pressure – Students spend more than their capacity due to peer pressure. Many individuals purchase expensive mobile phones, video games, and many more, which they do not even need. It is essential for the students living on a low fixed budget to resist such peer pressure that will help them save money.
Differentiate needs from wants – The students need to know the difference between wants and needs so they would not spend extra money on the product they do not need. They need to spend money on necessary expenses, not unwanted luxury goods.
Keep track of all the expenses – To manage the funds, the students must track all their expenses. Keeping track of the expenses will help the students identify their wasteful spending areas and over-spend.
Create a budget – Creating a budget will help the students estimate in advance the expenses expected to be incurred in the future.
Why is it essential for students to manage funds?
Learning the necessity of managing the funds wisely is essential for the students. Many students are not taught the importance of managing money. They are just taught that they need to get a good job to pay for their lifestyle. They do not learn about the things that how they can manage the funds effectively, savings, debt, and many more. Most students rack up thousands of hundreds of dollars while they are in college. They have to pay off these debts when they complete college. By understanding the necessity of managing funds, students can develop the capability to get ahead financially before making poor decisions. When students know how much budget they have to spend every month, they will manage their funds and prepare their financial goals.
How can students in Australia learn to manage funds?
Students in Australia can learn to manage funds by taking various online and offline courses. They can even opt for the subject of accounting along with their current subjects. They do not need to worry about the assignments and tests given by the professor of accountancy. They can easily take help from Australian assignments help to help them in preparing their accounting assignment help. Students can easily get help from these websites online. They can get help from experts who will help them prepare the best assignments fulfilling all their requirements and questions. After joining the course, the student will learn all the basics of accounting and managing their funds effectively. Students can focus on their primary subjects and, side by side, can learn about how they can manage funds.
What is Accounting assignment help?
Accounting assignments help the students prepare their assignments by providing experts who are specialised in the subject. They have in-depth knowledge of the subject in which they are working and help the students to secure high distinctions. Australian assignment help provides the service to the students in preparing assignments for all the subjects such as accounting assignment help, management assignment help, and many more. They have experts in all the subjects. The students that want to manage their funds and study accountancy as a secondary subject can take help from the accounting experts to assist them in writing their assignment so they would not fail and pass the class successfully.
Conclusion for Accounting Assignment Help
It can be concluded from the above article that students in the whole world need to learn the skill of managing the funds effectively so that they would not fall into debt in future. Learning the skill of managing funds will help the students secure their future and make an investment. Students need to avoid extra expenses to manage their funds. They must learn the difference between their needs and wants. Students can learn the skill of managing funds by opting for accountancy as a secondary subject in their college.
My name is Williams Kai, and I work for My Assignment Help Oz, a well-known provider of IT and non IT Assignments with essay writing experts in Australia. I have done several types of assignments like Civil Engineering, Engineering, Do My, Marketing, Economics, Accounting, Law, Nursing, Homework, Project, Business, Management, Assignment help services in Adelaide, Sydney, Perth, Melbourne and other topics.
Article source:
https://articlebiz.com
This article has been viewed 60 times.
Article comments
There are no posted comments.