The young Londoner who is bringing poetry to the city. An interview with Aisling Fahey
Author

Carola Cappellari

Published

May 18, 2023

Word count

1,352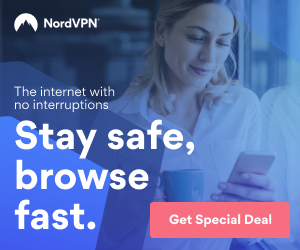 On the debate of whether poetry is still relevant nowadays, many would argue that it is gradually disappearing from the cultural scene. Londoner Aisling Fahey invites us to reconsider this notion, giving us a glance into her life as a twenty-five years old poet living in the city.
Being passionate about writing since a very young age, Aisling first encountered poetry at the age of thirteen, when she participated in a competition held in her school, the London Poetry Teenage Slam. "It was an amazing project," she says. "It involved about ten schools in London and it started with poets coming into our school. That was when my eyes were opened to different kinds of poetry, performing poetry."
Soon after participating in the contest, Fahey recognized the therapeutic potential of poetry as a way to connect with herself. As she explains, there are many different ways to write poetry and arguments about whether the aim of the poet should be autobiographical or not. For Fahey, writing poems feels like "holding conversations with oneself". Besides the plot and the structure, the core of a poem is personal and its directness allows that interaction with our interiority which, Fahey underlines, "we rarely encounter in our busy lives". "There are things that I am only able to compute or articulate through my writing", she adds. "Sometimes it might be something that I didn't know, which I end up seeing through my writing".
Fahey, in this respect, tells us about the time she moved away from home to go to university in Exeter to study English Literature when she found poetry a great way to cope with the "shake-up" provoked by the changes and reflect on those events. "Every moment when I am traveling or away from home I write a lot. That is the moment I want to hang on to the familiar and talk about the unfamiliar".
Her first blog Get your head together represented Fahey a very first attempt to create her own website in which publish her considerations. "It was not even because I wanted many people to read it, but more for myself to have something I was aiming to write for." She also adds: "I wanted to have a space to process and write things, connect with them, and order my thoughts. I suppose it's where the name comes from".
Among the nouns of the contemporary poets who initially caught the attention of the young artist, emerge the ones of the author and educator Jacob Sam-LaRose and of the writer Malika Booker, both based in London and contemporary to Fahey. She soon would have started to read and discover more traditional poets from other fields or different countries, among all the Chilean Pablo Neruda.
When asked whether living in the city has helped her to develop her career, the Londoner responds positively and brings the memory back to the period she was a Barbican Young Poet, an opportunity for artists aged 14-25 to participate in a twelve-session program with internationally renowned poets, such as Sam-LaRose, as well as other guest facilitators and artists. "As part of the program, we were given the possibility to see the artworks and the events hosted in the cultural institution and response to it." This freedom allows Fahey to experience a variety of forms of art in a city for which the poet expresses all her gratitude. "In terms of writing, everyone has such a mark from where they are from. Being from London had shaped my view of the world, my experiences, and a lot of my writing. Many opportunities I had here, I wouldn't have had somewhere else."
Surrounded by many influential artists of the capital, the poet found the inspiration which led her to win the SLAMbassadors competition UK in 2009/2010, run in association with The Poetry Society and, four years later, to be appointed Young Poet Laureate of London, which represented a crucial moment for her career. This is a position awarded annually to a young poet living in the city, who provides a program of engagements, public appearances, and reading throughout the year. Fahey performed in many locations across England, Ireland, and America, Glastonbury, and the House of Parliament.
"It was a very productive time in my life", Fahey notes, "especially in terms of experiences and opportunities." Hosted by the British Council, in September 2015 the young poet flew to India, in Pune, where she conducted poetry sessions as well as run workshops with young children and university students. "The work I was doing was really rewarding in terms of the different communities I was working with. I experienced the use of poetry as a therapy, not only writing but also working as a workshop leader for people from all different ages."
Nowadays, poetry therapy is practiced by professionals, including psychologists and educators, in a variety of institutions such as schools, rehabilitation centers, and hospitals. Being entrusted with the role of Young Poet allowed Aisling to experience poetry as a therapeutic tool in various contexts and with many different people. As Fahey says, "Poetry has always represented a way for me to know myself. Equally, when you are reading other people's poems, it feels like you are part of it: you can feel what he or she is potentially going through."
Fahey recognized in the poems an urgency of the moment in terms of the vocabulary used and its strength of it. "While novelists may have a whole chapter or book to explore a subject, as a poet you need to set the scene in the first sentence". The directness of poetry might be beneficial to explore feelings and memories of the past and help individuals to redefine their situation by expressing their emotions through art. "It is definitely about that personal aspect of it and what is uncovered", she adds, "in a poem, you have to distill everything".
As Fahey affirms, our first interaction with poetry starts at a very young age, usually in the nursery. However, it is at school that our relationships towards poetry start to "shift almost against poetry". "When you go to primary schools and you speak about poetry, children are so enthusiastic. However, when you work with group age nine or ten, it starts already to be some resistance".
Especially when she had the opportunity to work with teenagers, Fahey recounts, some of them who initially were really shy and unwilling to participate in the activities, after being asked to write something, started to build confidence and interact through the use of poetry. In this regard, the young poet shares with us her considerations towards school education nowadays, which in her opinion should provide young people with more opportunities to encounter and experience poetry.
Fahey points out the importance of "shifting this attitude of resistance towards poetry", by providing more opportunities to young people, aimed to stimulate creativity and facilitate expression through poetry and other forms of art. "Schools always make sure to provide children with a culture of notions and principles. But you can't have knowledge without being able to express it" she adds. "Writing is such an easy way to do it, you just need a pen and paper. It's engrained from an early age and it's a natural activity. If we somehow embed it in school culture, it would become less frightening and foreign in the eyes of young people".
Fahey is currently working as a publisher at the Penguin Random House in Pimlico, London. Part of the live events team, she works across the company, engaging and collaborating with many different authors. She still takes part in projects, which, she says, keep her engaged with her passion for writing. She recently collaborated on a project run by the charity U-Press, which involved ten artists working with ten people with refugee status, where the aim was to tell their stories and perform them. "Even a simple young project like this one or Young Teenage Poetry where I was first involved, might represent a great opportunity for a young person to bring poetry to the next level."
This article has been viewed 72 times.
Rate article
This article has a 4 rating with 4 votes.
Article comments
There are no posted comments.