Did Dragonheart improve Dennis Quaid's acting skills?
Arts & Entertainment → Television / Movies
Author

Brian Gill

Published

April 25, 2023

Word count

991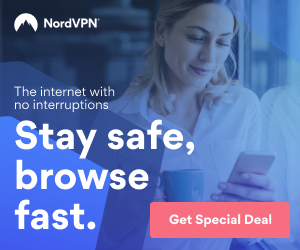 Researching Dennis Quaid's acting career before and after DragonHeart is necessary if one is to understand the specific moments and circumstances that led to his rise to stardom.
There are innumerable examples of films that have had a profound effect on the careers of its stars throughout the history of cinema. Some films have catapulted relatively unknown actors into the spotlight, while others have helped solidify the careers of already legendary performers. The 1996 fantasy adventure film DragonHeart, directed by Rob Cohen and starring Dennis Quaid, is a popular example of a film like this that has been discussed at length in this context.
A tyrannical ruler is overthrown with the help of Dennis Quaid's Bowen and Sean Connery's Draco (the dragon's voice). The film was a huge success at the box office and is still drawing in fans decades after its first release. However, critics and moviegoers alike have long argued about whether or not Dennis Quaid's performance in the film ultimately helped him develop as an actor.
Beginning his career in the late 70's Dennis Quaid quickly established himself as a talented and versatile actor. During the 1980s and 1990s, he was cast in a number in films that went on to become commercial successes with him as a leading part, such as The Big easy, The Right Stuff and Innerspace. Quaid had a fruitful career in Hollywood, but he was never a household figure, and his work was often overshadowed by that of his more well-known co-stars. Despite this, he was successful in his chosen field.
Enter DragonHeart. The movie was a significant watershed moment in Quaid's career, and it signified a break from the kinds of parts he had been traditionally associated with up to that time. In the movie, Quaid portrays the role of Bowen, a knight who at first has misgivings about the dragon Draco but ultimately learns to see him as a friend and ally. The position needed Quaid to demonstrate a variety of emotions, from anger and hostility to friendship and compassion, and he up to the task wonderfully. The role demanded Quaid to express a range of emotions, from anger and hostility to friendship and compassion.
Quaid's performance in the film was one of the aspects that led to its success, and the use of ground-breaking visual effects to bring the dragon to life was one of the key reasons why the film DragonHeart was such a smash. In addition, the use of groundbreaking visual effects to bring the dragon to life was one of the primary reasons why the film DragonHeart was such a hit. The movie was revolutionary in that it was one of the first to use computer-generated imagery (CGI) to bring a photorealistic monster to life on screen; the effects were nothing short of spectacular. This made the movie a groundbreaker in the film industry. Quaid was forced as a result of this circumstance to behave in opposition to a character who was not really there. It was necessary for Quaid to rely not just on his acting talent but also on his own imagination in order to provide a performance that was credible.
In spite of the obstacles, and there were many Quaid's performance in DragonHeart was hailed as outstanding by the viewers of the film and unexpectedly, the media. He gave a level of depth and complexity to the part of Bowen that had not been seen in any of his previous performances. In the film, Draco was voiced by Connery and Quaid's connection with Sean Connery's vocal performance was on the mark, this was indisputable by the audience and critics alike.
After the initial release of DragonHeart, Quaid continued to have a steady work schedule in the Hollywood business for the many years that followed. During this time, he appeared in a wide variety of films and television series for both the big and small screens. However, in none of his following works was he ever able to achieve the same level of critical acclaim or commercial success as he did with DragonHeart. In point of fact, there are critics who believe that the movie may have been the pinnacle of his career and that he was never able to outdo it in terms of the quality of his future work. They hold this opinion due to the fact that they believe he was never able to exceed it in terms of the quantity of work he produced after it. 1997 was the year that witnessed the release of the movie titled "DragonHeart."
The subject of whether or not DragonHeart improved Dennis Quaid's acting abilities remains up for debate. On the one hand, he was able to display a range of emotions and a subtlety of performance that had not been witnessed in his prior films thanks to this one. However, it must be borne in mind that Quaid had already established himself as a seasoned performer before to his appearance in DragonHeart.
One film's influence on an actor's career is hard to gauge since there are usually a number of things that add up to an actor's success or failure. Like the careers of all actors, Quaid's trajectory has been influenced by his choice of parts, the auteurs he's collaborated with, and the climate of the entertainment business at any given moment.
Having said that, it would be misleading to imply that Quaid's success as an actor was only attributable to the success of the film DragonHeart. Throughout the course of his career, he has shown that he is a talented and adaptable actor who is capable of assuming a diverse range of parts in a variety of genres. He has also maintained a consistent work schedule inside the business and has never abandoned either his acting skill or his enthusiasm for the trade.
In the end, it is impossible to determine how much of an influence DragonHeart had on Dennis Quaid's career as an actor.
This article has been viewed 605 times.
Rate article
This article has a 5 rating with 1 vote.
Article comments
There are no posted comments.