Elcomsoft Phone Viewer - View, Analyze, and Export Phone Data with Ease
Computers & Technology → Technology
Author

Vladimir Katalov

Published

May 21, 2023

Word count

544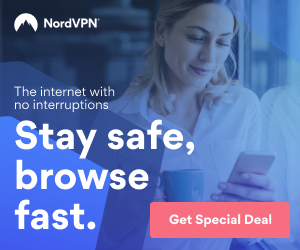 Elcomsoft Phone Viewer is a powerful tool that enables private individuals, forensic investigators, and security professionals to view critical iOS mobile device information. With mobile devices playing an increasingly important role in issues related to private data use, tools like this provide a solution for easily viewing iOS backups, reviewing synced data, browsing iOS file system images, and more.
Many IT professionals use Elcomsoft Phone Viewer because it has a significant advantage in its ability to work with iOS-enabled devices and the iCloud photo library. Physical access to these digital assets is not required. This viewer provides easy access to critical information from iOS backups, synced data, iCloud, and more. As a result, the software has become a vital tool for legal experts, court cases, and investigators seeking to access essential evidence stored on various iOS-enabled mobile devices and cloud platforms.
In addition to its standalone capabilities, Elcomsoft Phone Viewer can be used in conjunction with other third-party tools. The software enables the export of viewable phone evidence, which can then be effortlessly imported into any analysis tool or forensic equipment. The latest version of the software fully supports viewing iOS 16 file system images, highlighting the development team's commitment to maintaining a robust and up-to-date tool.
Viewing critical information within a user-friendly interface makes it easy to explore file structures and identify markers of needed information, such as photos, text messages, call logs, videos, browsing history, and more. This offers a quick, compatible, and seamless method for accessing essential data through a simplified viewer.
Elcomsoft Phone Viewer can display any user's online activities, from snapshots of geographic regions on Apple Maps to recent search inquiries in the Safari browser. This feature allows investigators to create a digital roadmap of activity that can be referenced later for further inquiry or to corroborate additional information already collected.
The ease of use of this powerful tool is one of the reasons why it is so widely used. It has a multimedia gallery that displays pictures, videos, and other visuals captured by the phone or saved through various applications. Users can search for information or apply category filters based on image size and other critical attributes, making it easier to browse the contents of an iPhone. This feature is useful when selling your device or conducting your own investigation.
Elcomsoft Phone Viewer provides a lightweight and convenient option for rapid analysis of evidence collected, including online activity, geolocation data in EXIF tags, and current Apple health data from the intended user. This remarkably useful software has a wide range of practical applications, and its high standards of speed, compatibility, and ease of use make it an essential tool for getting a quick overview of a device. When used with Elcomsoft Phone Breaker, the Phone Viewer becomes even more integral to the forensic process.
Given the critical role of this software in legal settings, Elcomsoft's team regularly updates and refines the Phone Viewer. Interested users can download a free trial version of the software at https://www.elcomsoft.com/epv.html to explore its power before committing to the premium version. The Phone Viewer is a versatile tool with advanced forensic features, a user-friendly interface, support for multiple languages, and critical benefits for forensic specialists and legal investigators alike.
Vladimir Katalov is CEO, co-founder and co-owner of ElcomSoft. Vladimir manages all technical researches and product developments in the company. He regularly presents on various events and regularly runs security and computer forensics trainings.
Article source:
https://articlebiz.com
This article has been viewed 426 times.
Article comments
There are no posted comments.