Experience the Future of Television: The LG Signature OLED65W9PUA Review That Will Leave You Speechless
Author

Michael Lazar

Published

May 11, 2023

Word count

923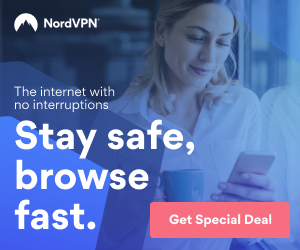 In the realm of cutting-edge technology, the LG Signature OLED65W9PUA has made a name for itself as the epitome of innovation in the world of television. This article delves into the key features of this revolutionary TV, covering everything from design and build quality, to picture and audio quality, smart TV features and connectivity, and finally rounding it off with a verdict on whether the LG Signature is worth the investment. Get ready to be amazed by the future of television.
Revolutionary Design and Build Quality
The LG Signature boasts a sleek, ultra-thin design that is bound to turn heads. The 65-inch panel is only 0.23 inches thick, making it one of the thinnest TVs available on the market. This ultra-slim profile is only made possible through LG's innovative use of OLED technology, which does not require a backlight like traditional LED TVs. This results in a television that is not only incredibly slim but also extremely lightweight.
The build quality is nothing short of exceptional. The TV is made from premium materials, including a high-quality metal frame that ensures the television remains sturdy and stable despite its slim design. The panel itself is protected by a layer of reinforced glass, providing an added layer of durability. To maintain a clean and uncluttered look, LG has incorporated a unique cable management system that hides all the necessary wires and connections behind the TV.
Unmatched Picture Quality and Performance
The LG Signature's OLED panel is at the heart of its exceptional picture quality. With an ability to produce perfect blacks and infinite contrast, OLED technology is currently unparalleled in the television industry. The result is a level of detail and color accuracy that has to be seen to be believed. The TV also supports HDR10, Dolby Vision, and HLG formats, ensuring that you can enjoy the highest quality HDR content available.
This TV is also equipped with the powerful α9 Gen 2 Intelligent Processor. This advanced processor is designed to enhance the TV's picture quality by using artificial intelligence to optimize images and sound based on the content being displayed. It also upscales lower resolution content to near 4K quality, ensuring that even older content looks stunning on the 65-inch display.
The TV's performance doesn't stop at picture quality. It also excels in terms of motion handling and input lag. With a native 120Hz refresh rate and support for HDMI 2.1, this TV is a gamer's dream come true. The low input lag ensures that games feel responsive and fluid, while the excellent motion handling means that fast-paced action sequences are displayed without any noticeable blur or ghosting.
Immersive Audio Experience
This smart TV is not just a visual marvel, but an auditory one as well. The TV features a built-in 4.2 channel soundbar that delivers 60 watts of power, ensuring an impressive audio experience that complements the stunning visuals. The soundbar is equipped with Dolby Atmos technology, providing a three-dimensional sound experience that truly immerses you in the content you are watching.
For those who desire an even more immersive audio experience, the Signature is also compatible with external sound systems through its HDMI eARC support. This allows you to connect compatible soundbars or home theater systems to the TV, ensuring that you can enjoy the highest quality audio formats available.
The TV also features LG's AI Sound technology, which uses artificial intelligence to analyze and optimize the audio based on the content being played. This ensures that voices are clear and easy to understand, while background noise and sound effects are balanced and immersive.
Next-Generation Smart TV Platform
LG's premium TV is powered by the award-winning webOS smart TV platform. The user interface is intuitive and easy to navigate, ensuring that you can quickly find and access all of your favorite content. The TV also features an integrated voice assistant, allowing you to control various functions using voice commands.
In addition to the built-in voice assistant, this TV is also compatible with popular external voice assistants, such as Amazon Alexa and Google Assistant. This ensures that you can seamlessly integrate the TV into your existing smart home ecosystem, allowing you to control various devices and functions using a single voice command.
Extensive Connectivity Options
You'll find that this TV comes equipped with a wide range of connectivity options, ensuring that you can easily connect all of your favorite devices. The TV features four HDMI 2.1 ports, three USB ports, an Ethernet port, an optical audio output, and an RF input for an antenna or cable connection.
In terms of wireless connectivity, the TV supports both Wi-Fi and Bluetooth, ensuring that you can easily connect compatible devices without the need for any additional cables or adapters. The TV also features support for Apple AirPlay 2 and Chromecast, allowing you to stream content from your smartphone or tablet directly to the big screen.
Final Verdict: Is the LG Signature Worth the Investment?
The LG Signature OLED65W9PUA is undoubtedly a premium television, offering a truly unparalleled viewing experience. The combination of cutting-edge OLED technology, powerful processing, and immersive audio ensures that this TV stands head and shoulders above the competition.
However, the premium nature of the this TV also comes with a premium price tag. This TV is not for the budget-conscious consumer, but rather for those who are willing to invest in the best possible home entertainment experience. If you are in the market for a high-end television that delivers the very best in picture quality, audio, and smart TV features, then it's certainly an investment worth considering.
This article has been viewed 95 times.
Rate article
This article has a 5 rating with 1 vote.
Article comments
There are no posted comments.