Why Businesses Should Outsource Their Logistics To Professional Courier Companies
Author

Alex Belsey

Published

May 17, 2023

Word count

839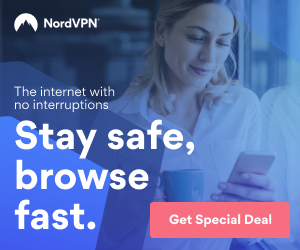 In today's fast-paced business environment, logistics management is a critical component of success. Whether it's getting products to customers or receiving raw materials from suppliers, businesses need effective and efficient supply chain processes to operate successfully.
However, managing logistics in-house can be time-consuming, expensive, and distracting from core business operations. That's why more companies are turning to professional courier companies for their logistical needs.
In this article, we'll explore the benefits that come with outsourcing your logistics and explain why partnering with a professional courier company might just be the key to unlocking further success for your business.
Using Professional Couriers Is Cheaper And Easier Than Handling Deliveries Yourself
Outsourcing your logistics to professional courier companies can be a cost-effective and efficient solution for many companies. Handling deliveries yourself may seem like a viable option at first, but it requires time, money and resources that could be better focused on core business operations.
By contrast, professional couriers have the experience, infrastructure, and technology needed to handle logistics more efficiently than in-house teams.
Professional courier services also offer a range of value-added services such as real-time tracking, delivery confirmation, and insurance coverage. This means that businesses can have peace of mind knowing their goods are in safe hands while freeing up valuable time to focus on other aspects of the business.
The global networks that courier companies have established over time also allow for faster shipping times and cost-saving benefits due to economies of scale. Therefore, outsourcing your logistical needs to professional courier companies is an effective way for businesses to streamline operations, reduce costs, and improve customer satisfaction.
Professional Couriers Will Know How To Deal With Brexit's Impact On Global Trade
In light of Brexit, global trade has been affected significantly. With changes in regulations and tariffs, businesses are faced with new complexities when it comes to moving goods around the world. As a result, many companies may feel unequipped to navigate this new landscape.
That's where professional courier companies come in - they have experience dealing with international shipping and customs processes and can help businesses adapt to the post-Brexit reality.
When external events can greatly impact logistics operations across borders, the experienced teams from professional courier companies will be best placed to meet your needs during these times – so you can rest assured that the supply chain disruptions won't become costly issues for your business!
Professional Couriers Are Able To Transport Almost Any Type Of Goods
Professional courier companies are specialized in transporting almost any type of goods, regardless of their size, weight, or fragility. They have extensive experience in handling different types of cargo and can offer tailored solutions to meet the unique transportation needs and requirements of each business.
From perishables and hazardous materials to oversized items and high-value products, professional couriers will have the necessary equipment and infrastructure to ensure safe and timely delivery.
Using Professional Couriers Can Save You Money!
By outsourcing logistics processes to professional courier companies, businesses can also benefit from cost savings and increased efficiency. Couriers often have a vast network of providers that they collaborate with, enabling them to negotiate lower prices for shipping services than individual businesses could achieve on their own.
Moreover, by entrusting logistics operations to experts who are experienced in managing inventory levels, order fulfilment processes can be optimized while freeing up internal resources for other core tasks such as sales or production.
Professional Couriers Can Save You Time And Resources
Outsourcing logistics to professional courier companies not only saves businesses valuable time but also allows them to focus on their core competencies. By entrusting the responsibility of managing complex logistics operations to specialized couriers, businesses can free up internal resources that would otherwise be spent on tasks such as inventory management, order processing, and coordinating shipments.
This enables companies to concentrate their efforts on areas where they excel, such as product development, marketing, or customer service. The result is improved productivity, innovation, and overall business growth, as the business can allocate resources more efficiently and strategically.
Professional Couriers Can Easily Scale Their Workflows
Professional courier companies are equipped to handle fluctuations in demand. Whether your business experiences seasonal spikes or sudden surges in orders, couriers have the flexibility to adapt and scale their services accordingly.
This allows your business to meet customer demands without worrying about logistical constraints.
Professional Couriers Are Insured Against Almost All Events
Professional couriers assume a level of responsibility and liability for the goods they transport. They have comprehensive insurance coverage to protect against loss, damage, or theft during transit.
This reduces the risk for businesses and provides financial protection in case of unforeseen events.
The Key Takeaways
Overall, outsourcing logistics to professional courier companies presents a compelling proposition for businesses of all sizes. It offers cost savings, convenience, expertise in navigating global trade challenges, and specialized transportation solutions.
By harnessing the capabilities of these experienced couriers, businesses can optimize their supply chain processes, reduce costs, save time, and ultimately enhance their overall operational efficiency and customer satisfaction levels!
This article has been viewed 463 times.
Rate article
This article has a 5 rating with 1 vote.
Article comments
There are no posted comments.