The Path to a Successful Chief Sustainability Officer: Lessons Learned from the Digital Transformation Era
Author

Fabien Cros

Published

June 13, 2023

Word count

1,698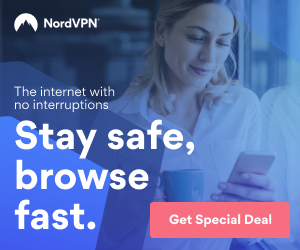 Not too long ago, the term "digital transformation" was on everyone's lips. Companies watched many 100-year-old businesses disappear one after the other. Blockbuster, a video rental store chain that was highly popular in the 1990s and early 2000s, failed to recognize the potential of streaming services like Netflix and was slow to adapt to the changing market. By the time Blockbuster launched its own streaming service, it was too late, and the company filed for bankruptcy in 2010. Borders, another example, was once a dominant player in the bookstore industry, but the company failed to respond to the rise of e-commerce and online bookstores like Amazon. Borders was slow to develop its own online presence and ultimately filed for bankruptcy in 2011.
At the time, the response was clear: become digital, appoint a Chief Digital Officer, and all will be well. However, even with a CDO (Chief Digital Officer), Sears filed for bankruptcy in 2018. Sears, once the largest retailer in the United States, failed to keep up with the rise of e-commerce and online shopping. Sears struggled to compete with online retailers like Amazon and was unable to adapt to the changing market.
Fast forward to 2023, and after more than a decade in the digital and data industries, I have seen countless mistakes from companies attempting to become digital. But what's the connection to sustainability? Well, the digital trend is slowing down, and a new trend is emerging: the transformation toward sustainability. And the recipe sounds like the one we used for digital: appoint a Chief Sustainability Officer, and everything will be fine. In 2022, 95 of the Fortune 500 companies had a Chief Sustainability Officer (CSO), and the number of sustainability officers tripled in 2021 alone.
However, just as we have seen many companies fail despite the appointment of a CDO, a CSO alone will not be enough to ensure success. We must learn from the mistakes that were made during the digital transformation and apply those learnings to this new sustainability transformation. Drawing on my decade of experience, my prime seat at Google now, and my recently started company dedicated to the monetization of sustainability, called PricingForThePlanet, I offer the following blueprint for a successful Chief Sustainability Officer:
Become obsessed with data.
Without data, you will have no idea if any transformation is working or not. CSOs have a distinct advantage in that many regulations require them to report a lot of KPIs in their non-financial reporting. However, the best CSOs will go beyond the required data points to achieve greatness. In this pursuit of data, CSOs must familiarize themselves with data topics and work closely with the Chief Data Officer and IT department to adopt the right tools, collect the right data, and achieve the appropriate level of data quality to be accurate. Without data and a sustainable way to obtain it, the credibility of any initiatives the CSO starts will fade away. Additionally, without proper data infrastructure, these initiatives will lack scalability and fail to gain support from the rest of the C-suite. You cannot explain to your CEO why your new circular business model should be expanded if you do not have the necessary data infrastructure to support it, and it's not up to the IT to take care of it. Many Chief Digital Officers attempted to leave complex data issues to IT, but this strategy never worked out.
Make your customers the center of your activity.
Many Chief Digital Officers failed to create value for end consumers by implementing fancy digital solutions that nobody used. Similarly, some companies treating sustainability as a mere reporting requirement risk missing the opportunity to create value for their customers through sustainability. The most successful Chief Sustainability Officer (CSO) will position sustainability as a key differentiator of the company, and create value for customers through sustainable practices. Therefore, your best friend should be your voice-of-customer ecosystem. Start by understanding your customers in-depth, add your sustainability questions and requirements, and never finish a day or week without getting a pulse of what customers are saying or thinking (especially around sustainability but not only). Many Chief Digital Officers would still have their jobs if they listened to actual customers instead of being absorbed by technology. For example, in 2011, Fab.com launched as an online flash sales site for design-oriented products, quickly gaining popularity and raising over $300 million in funding. However, despite its advanced digital capabilities, the company struggled to retain customers due to poor customer service, shipping delays, and low-quality products.
Monetize your projects and the value created.
Instead of creating value for the end users and increasing margins / pricing or cross-selling opportunities, many Chief Digital Transformation officers assumed that digital was a prerequisite for survival. However, they soon realized that they were actually only a cost center, which led to many losing their jobs. This same mistake could happen to Chief Sustainability Officers, as the most successful ones will be able to prove to the organization that their activities are actually cash generative. It will be critical for the CSO to demonstrate that sustainability can help the company generate higher margins and/or grow market share. Monetizing sustainability will be the major asset for a CSO. Even with the support of the Chief Pricing Officer, the Chief Value Officer or the CFO, the difference between a good and a great CSO will be their capability to make sustainability a source of additional revenue.
One example of a company that has successfully monetized its sustainability initiatives is Unilever. The company has made a significant commitment to sustainability and has set targets to reduce its environmental impact while also creating social value. Unilever has also launched several sustainable products that have proven to be successful and profitable, such as its laundry detergent brand, OMO, which has been designed to use less water and energy. The company has reported that these initiatives have helped it to save costs and improve its overall business performance. Unilever has also received recognition for its sustainability efforts, including being named the most sustainable company in the food and beverage industry by Dow Jones Sustainability Index.
Regarding the topic of monetization, what sets it apart for the CSO is the emergence of several unique monetization models stemming from the circular economy. With more and more companies embracing a circular approach, a plethora of new monetization strategies will emerge. For instance, businesses may shift from selling products to selling usage, like Michelin's tire-as-a-service offering. Likewise, companies could move from selling clothing to renting it, with Rent the Runway being the most renowned example. We are even witnessing the rise of materials-as-a-service, whereby the car manufacturer for example would only pay for the usage of steel, rubber, and fabric for as long as the car remains on the road instead of buying them outright. As is evident from this example, the CSO will need to conceive, trial, and oversee entirely new business models, necessitating an in-depth grasp of monetization strategy and pricing, significantly expanding the "traditional" CSO's responsibilities. To be successful and impactful, it is imperative that CSOs embrace these innovative monetization models that align with the principles of circular economy.
Run your projects through iteration.
We've learned that big projects often fail in digital transformation. Major digital centers of excellence and hubs at large banks or retailers have often been halted due to lack of funding or business relevance. For example, the Digital Transformation Hub that was launched by Barclays Bank in 2014 got closed. The hub was intended to be a center for innovation and digital transformation, bringing together experts from various fields to work on developing new digital products and services. However, after a few years of operation, the hub was closed down due to cost-cutting measures and a lack of business relevance for the bank.Another example is the Digital Innovation Hub that was launched by Walmart in 2018. The hub was intended to be a center for developing new digital solutions to improve the customer experience and increase efficiency. However, the hub was closed down after only two years due to a lack of funding and a shift in priorities for the company. On the other hand, Decathlon's 'We Play Circular' initiative provides a great example of running multiple tests and pilots in Belgium, rather than rolling out the initiative across all stores. Thanks to test and learn pilots based on customer feedback, Decathlon was able to develop a transformative solution.
It's worth noting that agile methodology originated from software development and digital-native companies. Despite this, many "digital first" companies still rely on major 6/12-month workstreams and milestones. As a CSO, you should consider ditching the 6/12-month timeline and instead work in agile with short 2-week sprints. This approach allows for more learning, closer monitoring of customer feedback (as previously mentioned), and greater flexibility in adjusting outputs and results.
Develop measurement capabilities.
It is indeed crucial to proving the revenue-generating potential of sustainability initiatives. The failure of many Chief Digital Officers was their neglect of the importance of tracking and measuring results to drive improvements. AirBnB offers a great example of the significance of measurement; 50% of its data team are now PhDs in causal inference, which is the science that explores rigorous assumptions, study designs, and estimation strategies to draw conclusions on the real impact of the projects. A great CSO should have a skilled team and a comprehensive knowledge of different measurement frameworks to consistently prove the impact of their projects and activities.
In conclusion, the emergence of the sustainability transformation trend requires companies to learn from the mistakes made during the digital transformation era. Simply appointing a Chief Sustainability Officer is not enough to ensure success. Instead, CSOs must be obsessed with data, prioritize customers, run projects through iteration and monetize sustainability!
As a Chief Sustainability Officer, the list of required skillsets may seem daunting, but take inspiration from the digital transformation era and its successful execution. We're counting on you to do even better than the CDOs did! The sustainability transformation era presents a great opportunity for companies to make a positive impact on the world while also achieving business success. By following these lessons, companies can become leaders in sustainability and make a difference in the world!
Fabien Cros, Data & Measurement Lead at Google and founder of PricingForThePlanet.com
Article source:
https://articlebiz.com
This article has been viewed 509 times.
Article comments
There are no posted comments.