How to Choose the Perfect Sonicare Toothbrush
Author

Elena Williams

Published

May 23, 2023

Word count

752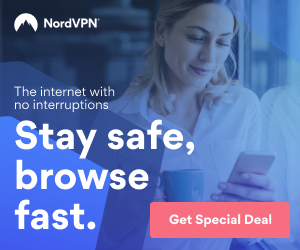 If you're on the hunt for the ideal electric toothbrush, let me help you compare Sonicare models. We'll dive into all the features that make these toothbrushes stand out from the crowd. Get ready to say hello to a fresh and clean smile!
Design: Sleek and Stylish
Picture this: an elegant, slender toothbrush that's as light as a feather. That's what you'll find with the best Sonicare electric toothbrush. Not only will it leave your teeth sparkling clean, but it'll also add a touch of style to your bathroom routine.
Cleaning Performance: Power-packed Cleanliness
Prepare to be amazed by the cleaning power of the best Philips Sonicare toothbrush. With a brush head that vibrates at an impressive rate of 31,000 to 62,000 brush strokes per minute, it's like having a dental spa in your own home. The sonic action reaches deep into every nook and cranny, banishing plaque, brightening your pearly whites, and leaving your breath fresh and clean.
Smart Timer With Pacer: Timing is Everything
We all know that proper brushing takes time, but who wants to stare at the clock? Fear not, because the best Sonicare toothbrush models have got you covered. They come with a built-in timer that ensures you brush for a dentist-recommended 2 minutes. And to make things even easier, they also have a handy quad-pacer that lets you know when it's time to move to the next quadrant of your mouth.
Pressure Sensor: Gentle on Your Gums
Sometimes we get a little too enthusiastic with our brushing technique, which can be harsh on our gums. But worry not! The Sonicare toothbrush has your back. It's equipped with a pressure sensor that automatically adjusts the intensity or even turns off the toothbrush when you're pressing too hard. This helps protect your sensitive gums and teeth from any accidental harm.
Long Battery Life: Ready for the Long Haul
Say goodbye to constant charging woes! The Sonicare toothbrush boasts an impressive battery life that can last for nearly three weeks with typical use. That means you can confidently take it on your travels without worrying about running out of juice. It's a real lifesaver for those always on the go!
BrushSync: Stay on Top of Your Brush Head
Keeping track of when to replace your brush head can be a hassle. But fear not, the Sonicare comes to the rescue once again with its innovative BrushSync technology. It synchronizes the brush head with the handle and notifies you when it's time for a replacement. No more guesswork or using worn-out bristles!
Ideal for Travel: Your Trusty Companion
Traveling with your toothbrush has never been easier. The best Sonicare toothbrush is designed with travel in mind. It boasts excellent battery life, a durable travel case to protect your brush, and even storage space for spare brush heads. Plus, its compact size ensures it won't take up precious space in your luggage. It's like having a personal dental assistant by your side wherever you go!
EasyStart: A Gentle Introduction
Starting with a new electric toothbrush can be a bit overwhelming. The strange noise and sensation may take some getting used to. That's where EasyStart comes in. This nifty feature gradually ramps up the power of the toothbrush over two weeks, starting at a lower intensity. It makes the transition to an electric toothbrush a breeze and increases the likelihood of sticking with it.
Wireless Bluetooth Connectivity
Feeling tech-savvy? Many Sonicare toothbrush models offer wireless connectivity with a smartphone app. This means you can take your oral care to the next level. The app records your brushing data and provides real-time feedback to help you improve your cleaning technique. It's like having a personal oral care coach right in your pocket!
SenseIQ: Next-Level Personalization
Prepare to be wowed by the Sonicare 9900 Prestige premium model. It takes brushing to a whole new level with advanced AI-based tracking technology called SenseIQ. This intelligent feature gathers data about your brushing movements, pressure, brushing time, frequency, and regularity. Based on this information, your toothbrush offers personalized guidance and feedback to help you achieve even better results. It's like having a dental expert right in your bathroom!
So there you have it!
We've covered the key features that set Sonicare toothbrushes apart. With their stylish design, powerful cleaning performance, smart timers, pressure sensors, long battery life, and innovative technologies like BrushSync and SenseIQ, Sonicare toothbrushes are the ultimate oral care companions.
Remember, finding the perfect toothbrush is a personal choice, so consider your needs and preferences when making your decision.
This article has been viewed 305 times.
Rate article
This article has a 5 rating with 2 votes.
Article comments
There are no posted comments.