From Concrete Jungle to Southern Reign: Tracing the Demise of NY Hip Hop and the Southern Domination in Rap
Arts & Entertainment → Books & Music
Author

Trevor Denburg

Published

June 22, 2023

Word count

1,032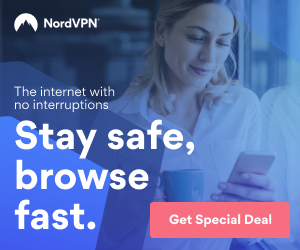 For over 20+ years, Atlanta and the South have commanded the rap game, yet even now, many refuse to acknowledge this undeniable fact. It's important to remember that in the 00s, people dismissed "ringtone rap" and held onto the belief that every mixtape rapper from NYC (such as Papoose, Saigon, Troy Ave, etc.) would resurrect New York's prominence, proving that the South wasn't the epitome of "real hip hop."
The South's dominion stretched from approximately 2003 to the present day, while New York had its prime from 1973 to 1991 and experienced a resurgence from 1997 to 2002. The West Coast had its heyday from 1992 to 1996.
The decline of New York Hip Hop can be attributed, in part, to Hot 97 and other radio stations that failed to support local artists. Nas, for instance, was deprived of airtime, which led to his disputes with these stations.
The era of Puff and Bad Boy further contributed to the decline. Their emphasis on opulence, along with the behind-the-scenes blackballing of fellow New York artists, opened the door for Southern artists. This beef weakened both the East and West Coasts. Andre 3000 emerged as a lyrical MC who couldn't be questioned, meeting all expectations. Meanwhile, Hot 97, with figures like EBRO—a Californian—began strategically programming more Southern and West Coast Hip Hop, gradually dismantling New York's position.
The Fall of New York Hip Hop gained momentum when Jay Z took charge at Def Jam. Instead of promoting established veterans from NY/NJ like Method Man, LL Cool J, Redman, and DMX, Jay Z sought fresh talent, particularly from the South, such as Jeezy and T.I. He had the opportunity to support hometown heroes but chose otherwise.
NY radio stations stopped championing local artists, and New York artists started imitating sounds, slang, and cultures from other regions. For instance, using phrases like "fuck 12" to refer to the police—a term originating from Atlanta slang—became common in NYC. Previously, New York set the trends that other regions followed, but now it feels as though the roles have reversed. Record labels also began pushing artists from the South and other areas, promoting simpler lyrics, while New York artists thrived on lyricism and unique style.
The downfall of NYC Hip Hop escalated when artists from New York started adopting Southern styles. The South enjoyed a prolonged dominance that is currently waning but remains undeniable. Additionally, the current NY Drill scene originated in London, with London producers bringing the sound to Brooklyn. Regrettably, New York lost its distinct identity and failed to recognize its own history. Internal conflicts and a lack of genuine programming further hindered NYC's rap scene. Rather than embracing their authenticity, artists in NYC now strive to be someone or something else.
Jay-Z played a role in the decline as well. In "Everyday a Star Is Born," he had the opportunity to call out a NYC rapper while collaborating with Jay Cole, but instead, he declared that if Lil Wayne continued his path, he would pass him the torch. Cash Money artists, including Wayne, were entertaining, but their style was seen as gimmicky, reminiscent of Eminem. Another factor that damaged NY Hip Hop was the decline of its nightlife. Venues began shifting expenses onto the audience, eroding the vibrant club scene and pushing artists to build their own audiences or perform at specific venues.
While NYC artists were battling amongst themselves, Southern rappers demonstrated unity and collaborated to achieve success. The South had the music, and it was only a matter of time before their influence expanded. Unfortunately, NYC lacks a unified front and often fails to support others.
New York's decline intensified when 50 Cent engaged in beef with all of NYC, adopting a sound influenced by the South under Dr. Dre's guidance. He divided the city and clashed with its top artists, with the drama overshadowing the music itself. NY rappers spent the early 2000s and 2010s trying to outshine each other, while the South dominated with their mastery of crafting catchy and memorable songs. Jay Z managed to sustain success during this period because he excelled in both lyrical prowess and hook creation. Early adopters like MIMS and Dipset understood the shift, and French Montana, Bobby Shmurda, ASAP Ferg, and many others followed suit. Southern production and simplistic hooks became the allure and eventually the industry standard.
If we examine the period prior to the so-called "South takeover," all of New York's biggest hits were club records. Each anthem was designed for the club scene. Around 2004/2005, the South began churning out club music at an impressive rate, while New York wasn't producing similar tracks. Consequently, when New York did release club-oriented music, it was often misperceived as Southern. Examples include MIMS' "This Is Why I'm Hot," 50 Cent's "Candy Shop," and Fat Joe's "Lean Back."
New York's decline can be attributed to the absence of an influential era. The likes of Max B, Chinx, Stacks, Juelz, Uncle Murda, Maino, Shea Davis, Banks, Papoose, J Hood, French, JR Writer, Mims, Saigon, and Vado were expected to elevate NY Hip Hop to new heights. Unfortunately, due to various unfortunate circumstances, this didn't materialize. This lost generation of NY rap was waiting for figures like Jay Z, 50 Cent, and Puff to uplift them, but they became entangled in radio politics due to relationships and affiliations with certain DJs. Many of them perceived the rising younger artists as competition rather than potential collaborators in the limelight. Additionally, numerous artists from NY during the transitional period struggled to adapt to the new sound and relied heavily on radio support.
But I want to know what you think. What are your thoughts on the fall and decline of NY Hip Hop, which led to the rise of the South having a stronghold on the rap game?
TLDR; The New York infighting/beefs, egos and not respecting the talent of the south back then, as well as the South bringing new artists, fashion styles and beats to the mainstream, while New York stopped innovating and lost their wave when the industry filtered and diluted their particular sound, all led to the decline and fall of New York Hip Hop and the takeover of the South in the rap game.
A young aspiring writer from Orange County, CA, who is a big fan of Hip Hop and considers himself a hiphophead. Loves the Dodgers and the 49s, not to mention the Lakers. Tune in to my next article!
Article source:
https://articlebiz.com
This article has been viewed 392 times.
Rate article
This article has a 5 rating with 1 vote.
Article comments
There are no posted comments.