Keep all your drives in optimal health from a single interface
Computers & Technology → Technology
Author

John Emerson

Published

July 10, 2023

Word count

557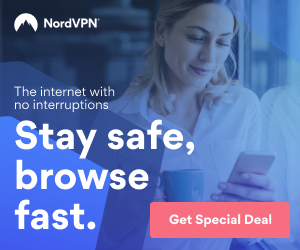 Keeping your hard disks and team efficient in our rapidly evolving digital world requires crucial, real-time monitoring tools. Active@ Disk Monitor 23 is a powerful tool designed to check and monitor the health of your disks, providing proactive measures to prevent data loss or slow down your efficiency. With its comprehensive features and recent updates, this software offers an indispensable solution for everyone from the private user to Fortune 500 companies.
Active@ Disk Monitor 23 empowers users with background hard disk performance monitoring, enabling real-time control over the state of essential disks. By constantly analyzing and evaluating Self-Monitoring Analysis and Reporting Technology (S.M.A.R.T.) data, this easy-to-use platform allows you and your team to detect potential issues before they escalate into critical problems.
One of the core functionalities of Active@ Disk Monitor 23 is the ability to proactively perform disk scans for bad sectors. By meticulously examining the surface of any disk, you are able to quickly identify any potentially problematic areas. The software presents these issues clearly and concisely. With this information at your fingertips, you can take immediate action to safeguard your data and prevent further degradation.
Monitoring the temperature of your hard disk is vital for maintaining its optimal performance and longevity, especially in high-temperature settings of IT departments or tech stacks. Active@ Disk Monitor 23 records temperature measures over time, presenting them in an easily understandable graph. This feature allows you to identify abnormal temperature fluctuations, taking necessary precautions to prevent potential disk failures.
To ensure timely response to critical conditions, Active@ Disk Monitor 23 provides e-mail and pop-up notifications that can inform all your stakeholders of any essential disk health issues. Whenever the software detects a potentially hazardous situation, such as high temperature or imminent disk failure, it promptly alerts you, enabling your team to take immediate action to safeguard highly sensitive or valuable business data.
Active@ Disk Monitor 23 boasts a simple and intuitive user interface, making hard disk monitoring a straightforward task for users of all levels of expertise. You don't have to be a highly trained IT support team to utilize this software. Navigating and accessing vital information about your disks is effortless, allowing you to focus on mitigating any risks effectively.
To gain deeper insights into your disk's activity and performance, Active@ Disk Monitor 23 generates comprehensive event logs and S.M.A.R.T. reports. These detailed reports provide valuable information about the health of your disks over a specified period, enabling you to track any changes or trends that may require attention. A critical tool when you have multiple people working with the same disks.
Active@ Disk Monitor 23 is committed to staying up-to-date with the evolving technology landscape. The recent updates include improved support for Windows 11, ensuring seamless compatibility with the latest operating system. Additionally, the integration of the upgraded Qt framework version 5.12.5 and Platform Kit v143 further enhances the software's performance and stability.
In an era where data integrity is paramount, Active@ Disk Monitor 23 is an essential tool. With its comprehensive features, real-time monitoring, and proactive notifications, this software enables you to safeguard your valuable data and prevent potential hard disk failures. Stay one step ahead by leveraging the power of Active@ Disk Monitor 23 and ensure the optimal performance and longevity of your hard disks. Download a copy of this powerful tool today at https://www.disk-monitor.com/index.html.
John Emerson is a computer technician who helps maintain a large data center. One of his core responsibilities is monitoring data-bearing devices to prevent unexpected hardware failures.
Article source:
https://articlebiz.com
This article has been viewed 118 times.
Rate article
This article has a 2 rating with 1 vote.
Article comments
There are no posted comments.