Take Back Control of Your Drive's Partitions with Active@ Partition Manager
Computers & Technology → Technology
Author

James Clarke

Published

July 15, 2023

Word count

487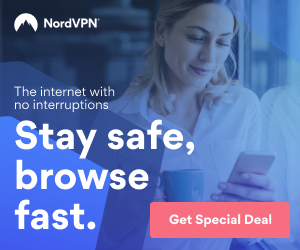 With so many various disk needs in the typical office setting, it is refreshing to know there is a versatile free tool for managing and editing the partitions on these drives without shutting down any systems. Active@ Partition Manager allows for quick and easy reformatting, resizing, creating, and deleting partitions in FAT, ExFAT, and NFTS volumes. It can recognize and work with UFS, HFS+, Ext2, Ext3, and Ext4 partitions as well for added usability.
The recent improvements to the NTFS volumes work with partitions using larger cluster sizes, which is highly beneficial when you are converting other drives or trying to carve out a new partition for data backup. The Qt framework has been recently upgraded to version 5.12.5 without sacrificing any of the useful features this software is known for having.
Even if you want to quickly analyze the basic health of your hard drive, you can use the built-in S.M.A.R.T. tool that will provide the information of the partition before you edit it. Don't worry; if you make a mistake while attempting an edit, you can use the rollback feature to undo any partition operation. Just in case that doesn't work, Active@ Partition Manager also has a simple backup module that will automatically create or restore images from any drive.
Users will be happy to note that the team behind Active@ Partition Manager is constantly trying to improve its usability. This includes minor bug fixes, improvements to the user interface, and exceptional support when you need it most.
Since IT departments worldwide often have to deal with accidentally deleted disk partitions or corrupted sectors due to unknown causes, this tool is highly adaptable for getting users back to work as quickly as possible. You can even rename the various partitions you are working on in real-time without disrupting the rest of the drive's purposes.
Using Active@ Partition Manager allows for the easy mounting of any image as a virtual drive and saves space through the built-in image compression tool. You can convert MBR to GPT or vice versa and utilize multiple USB partitions when trying to manage partitions or logical drives. Another highly useful feature when you are resizing logical volumes or formatting flash memory on the USB in question as NTFS.
Active@ Partition Manager has extensive support for Windows versions of current and legacy versions. All of which you can view, along with additional documentation by visiting http://www.pcdisk.com/index.html. There you can also download the free package for installing Active@ Partition Manager on your system or keeping it handy when working on remote systems via a USB toolkit.
The simple truth is trying to work with numerous storage devices and partitions can be incredibly challenging as Windows does not like to include these features as default benefits. Having Active@ Partition Manager solves this problem and gives you a versatile solution to editing, creating, formatting, and deleting partitions.
James Clarke manages an in-house data center for a large company where he regularly uses drive partitioning software to manage multiple physical storage devices more effectively.
Article source:
https://articlebiz.com
This article has been viewed 129 times.
Rate article
This article has a 3 rating with 11 votes.
Article comments
There are no posted comments.