6 acts who nailed the dreaded sophomore album
Arts & Entertainment → Books & Music
Author

Rhí Mc Phelim

Published

July 16, 2023

Word count

665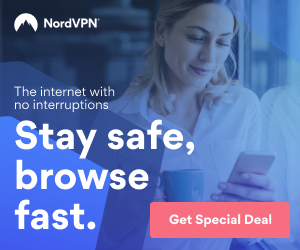 There's a reason that the music industry has coined the terms, "second album syndrome" and "sophomore slump".
Imagine building yourself from the ground up, writing and recording hours in the night for days on end and putting your everything into creating the best collection of music to introduce yourself to the world. And now you have to follow that up?
Here are six acts who broke the curse and managed to go two-for-two in the album making process.
RIVAL SONS: From the get-go, "Pressure and Time" is all-in, and if you listen to the band's brand new album, "Darkfighter", you can hear how their sound is aging like fine wine. Including fan-favourite title track, "Pressure and Time", and one of my personal favourites, "Young Love", the 2011 album is simply full of great tracks. As a big Rival Sons fan, I believe that the band are considerably consistent in delivering powerful, groove-driven tracks, and don't have any bad "eras". Though not my favourite album, "Pressure and Time" is a brilliant successor to their debut.
GRETA VAN FLEET: Coincidently, Rival Sons were the support act for the American leg of Greta's "Dreams in Gold" tour last year. Though Greta Van Fleet are set to release their own new album this July, I feel that "The Battle at Garden's Gate" will remain a favourite for a huge amount of fans. Featuring the tracks, "Heat Above", "Broken Bells", "Age of Machine" and "Light my Love", their sophomore album contains a substantial amount of the band's main hits, and is a testament to their development as musicians and songwriters still only in their twenties.
THE STRYPES: I have my parents to thank for gifting me the albums of a lot of incredible acts I didn't have much knowledge of: Stevie Ray Vaughan, JJ Cale, Elvis Costello, and what you could call my favourite band of my teen years, The Strypes. Disbanding in 2019, the band had enjoyed much success in Ireland, Europe and Japan, and gave us three incredible albums. Similar to Greta Van Fleet's sophomore album, "Little Victories" contains many of the band's most-loved tracks: "Get Into It", "Eighty-Four" and "I need to be your only". They moved away from a young and hungry, pure blues sound and stepped into heavier, matured rock territory, and did so quite flawlessly. Only teens themselves at the time, their quick development in sound and ability to navigate the characteristics of rock 'n' roll can't not be considered an amazing feat for the Cavan quartet.
PARAMORE: For current or past emo and punk-rock fans, "Riot!" is a nostalgic album that may bring you back to your teenage angst phase. Paramore's sound has moved on massively from this album, however, as a succeeder to their debut album, "All we know is falling", "Riot!" was incredibly well received commercially and by fans. Featuring pop-punk-rock anthems such as "Crushcrushcrush" and "Misery Business", the certified platinum album led to the band earning a Best New Artist nomination at the Grammy Awards.
PAOLO NUTINI: "Sunny Side Up" is an album pumped with emotion, nostalgia and melancholy. It gives the warm vibes of late summer nights and experiencing life, regardless if you were a child, teenager or adult at the time of release. The album contains some of Nutini's best hits: "Candy", "Pencil full of lead" and "10/10", earning him the Best International Album award at the 2010 Meteor awards. This album and Hozier's debut are two LPs I vividly remember buying for myself, and are still two of my favourite albums to date.
AMY WINEHOUSE: "Back to Black" is an album that is close to a lot of people's hearts. A truly iconic piece of work by one of Britain's best stars, Winehouse's candid songwriting and sultry vocal sound resonated with a sensational amount of listeners. Exploring heartbreak, infidelity and trauma, the collection is a comfort album for music fans of all walks of life.
This article has been viewed 161 times.
Rate article
This article has a 4 rating with 2 votes.
Article comments
There are no posted comments.